The Denza N7 fastback SUV from BYD officially presented in China. It will become the first automotive brand to use the acoustic system from Devialet. Let's get to know the N7 SUV and Denza's cooperation with Devialet better.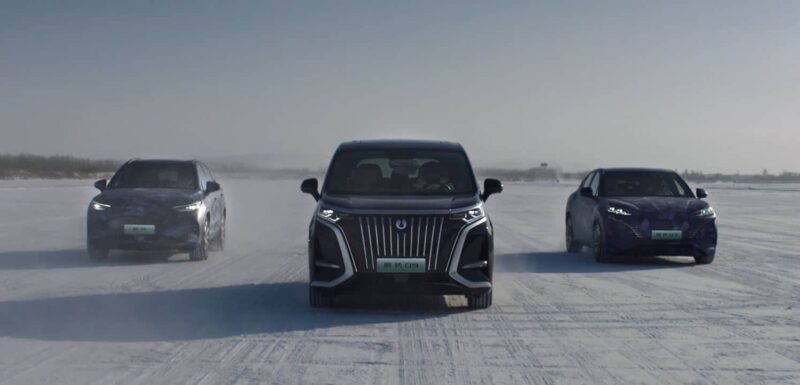 Denza is a high-end NEV (New Energy Vehicle), initially formed by BYD and Daimler as a 50:50 JV. Later, Daimler distanced from the JV and nowadays, it holds 10% of the shares. As for BYD, it holds 90% of the stake and develops its model line by itself. Currently, it comprises the Denza D9 MPV. Later, the Denza N7 SUV coupe will hit the market. Moreover, the Denza N8 SUV, based on the BYD Tang, will also hit the Chinese market this year.
Denza and Devialet cooperation
Before we will get to the Denza N7, let's get to know with the Denza and Devialet cooperation better. Here, we will also make a brief Devialet's introduction. It is a French speaker maker, founded in 2007. In 2010, it attracted investors' attention, raising millions of Euros. Currently, Devialet produces wireless speakers, sound bars for TVs and headphones. But they have never produced speakers for cars. Well, now they do.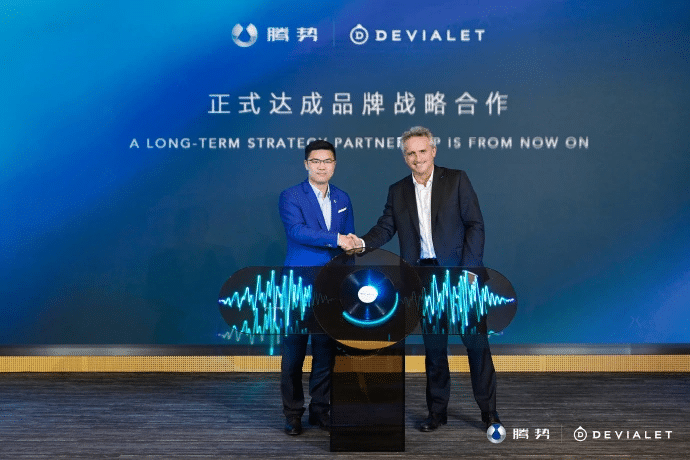 Denza and Devialet announced that they've reached a long-term strategic cooperation. It means that Denza will become the first automotive brand that will use Devialet speakers. Currently, the Denza D9 uses the Dynaudio acoustic system for 14 speakers. But its SUV-coupe Denza N7 will be equipped with Devilaet speakers. This information was unveiled at the official event.
The Denza N7 live presentation and Devialet acoustic system details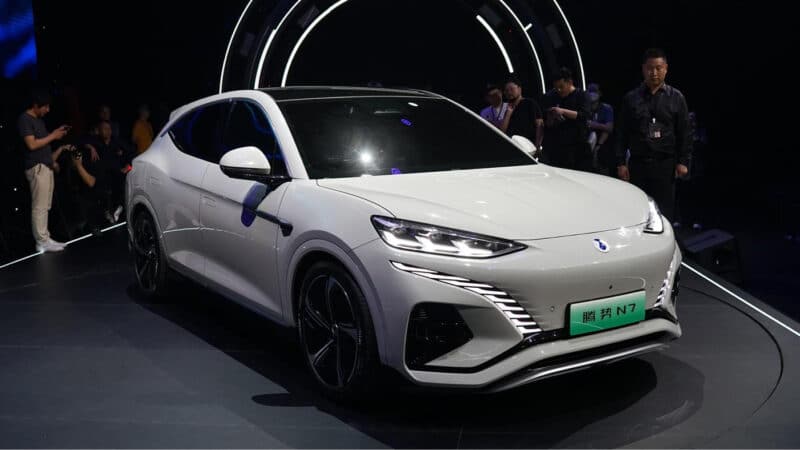 The Denza N7 was previously unveiled in MIIT announcements and official images. Moreover, some Chiense bloggers and car journalists had a chance to get acquainted with it. And now, it was presented at the official event. As it goes from Denza, the N7 should be called "shooting brake SUV". But its name sounds like a pure PR speech. Obviously, it is just an SUV coupe or a fastback SUV. By calling it a shooting brake SUV, Denza tries to stand out from the crowd.
According to Denza, the N7 adopts the CTB (Cell-to-Body) technology. It means that the battery of the Denza is integrated into its frame. This technology increases the torsional rigidity of the vehicle. Moreover, the N7 will be equipped with an air suspension system.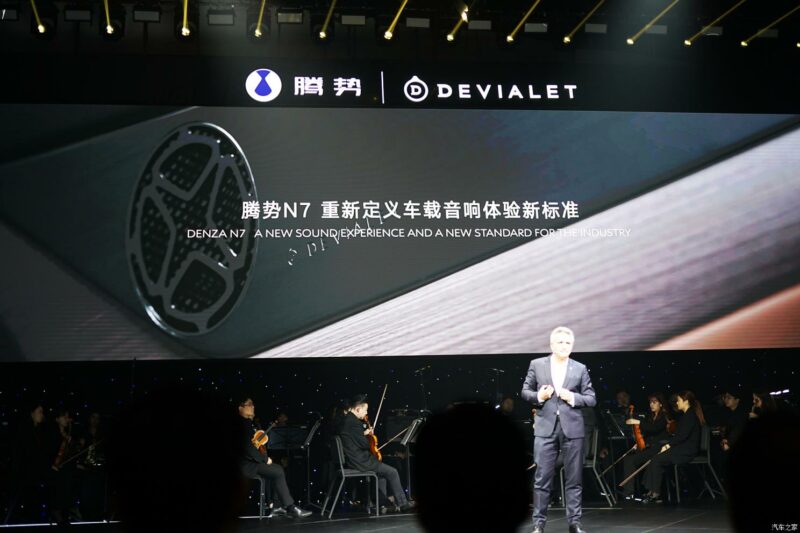 Now, let's speak about the N7's acoustic system from Devialet. It will comprise 16 speakers, 3 of them are HiFi speakers and 4 mounted on the ceiling. The Devialet's adaptive SDVC system will support 5 sound modes. Each of them supports karaoke function, a signature feature of BYD. Moreover, these speakers will be able to make a low frequency of 20 Hz. It is an impressive number for an in-car audio system.
Denza N7 specs and launch date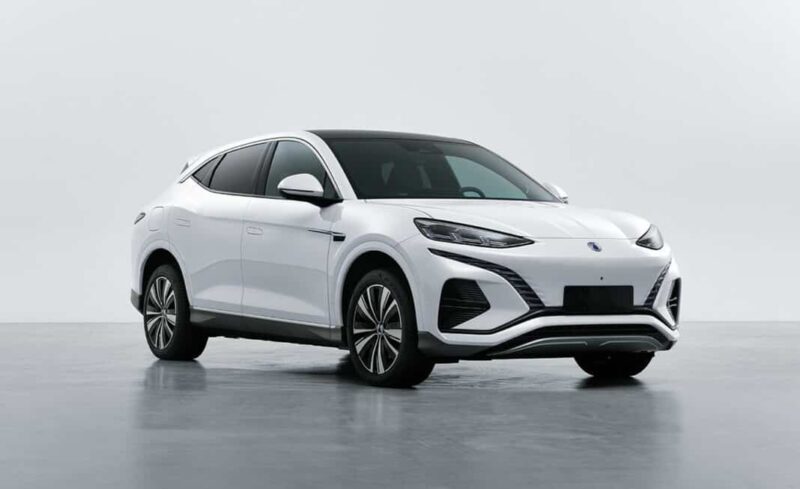 The Denza N7's dimensions are 4860/1935/1602 mm and a wheelbase of 2940 mm. As for the powertrain, the entry-level Denza N7 has a single electric motor for 230 kW (313 hp). And the top-trim level has two electric motors with a combined power of 389 kW (530 hp). Speaking about the batteries of the Denza N7, they are LFP manufactured by the FinDreams Industry, a subsidiary of the BYD. The Denza N7 will hit the market in the summer this year.
Editor's comment
Speaking about the Devialet sound system in the N7, we would like to underline that it is a bit controversial. Of course, its numbers sound impressive, with 16 speakers and a low frequency of 20 Hz. And Devialet is a high-end audio brand indeed. But it hasn't got any experience of making in-car sound system. So its speakers may have some problems with the balance between frequencies, etc. And it will be really hard for Denza and Devialet to set "a new standard for the industry" as they aim to.
Source: Denza Weibo, Denza, Autohome