In recent years, cute delivery electric vehicles have become a new trend in the Chinese market. A lot of companies have launched their models, including Matrix Motors, Derry Auto and Jenhoo. Nowadays, one more delivery vehicle with a cute appearance was released in China. It is the eD1 Mini; and it aims to reduce the cost of the last mile in supply chains.
How does eD1 Mini wants to reduce logistics expenses?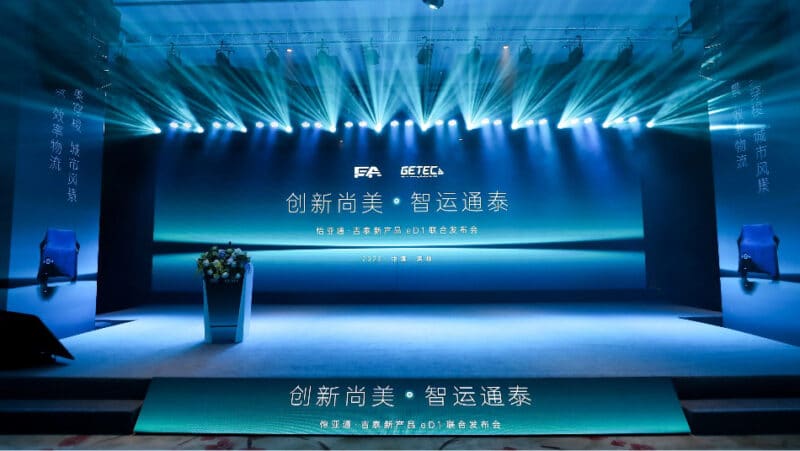 The eD1 Mini is developed by Eternal Asia Supply Management, a company under Jitai Vehicle Technology. According to the presentation, this company has been developing efficient ways of the last-mile delivery for a long time. The thing is, on average, about 28% of logistics cost belongs to the last-mile delivery, when goods are distributed by couriers. Aside from the problem of the high expenses, there are other problems, including poor safety of couriers, simple configurations and low quality of delivery vehicles. Currently, most of delivery workers in China use three-wheeled trikes. And the eD1 Mini should solve all these problems.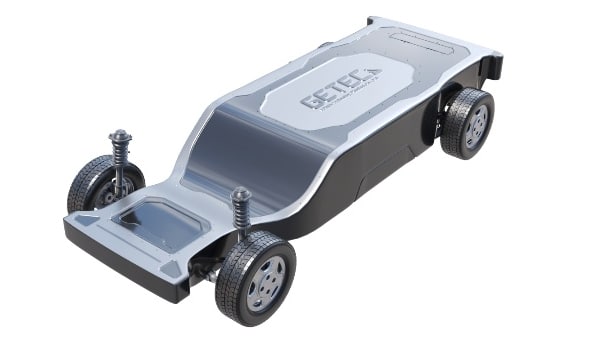 The usage of the new modular platform helped to lower the cost because of the control-by-wire technology and simple structure. Currently, the price tag of the eD1 Mini is unknown, so it sounds a bit like a PR speech.
Briefly about eD1 Mini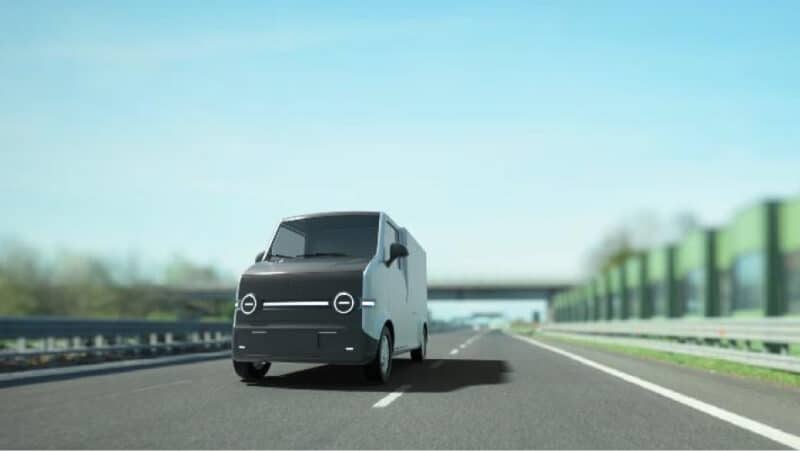 The eD1 Mini is a small delivery truck with a cute exterior styling with round LED lights and a blocky shape. But it is also a quite practical vehicle with a cargo capacity of 2.6 cubic meters. It stands on the modular architecture and has ABS and GPS positioning system. Eternal Asia Supply Management also mentioned that the eD1 Mini meets the modern safety requirements and has no problems with possible collisions. Its power output and battery capacity are unknown yet. But the range of the eD1 Mini will reach 100 km on a single charge.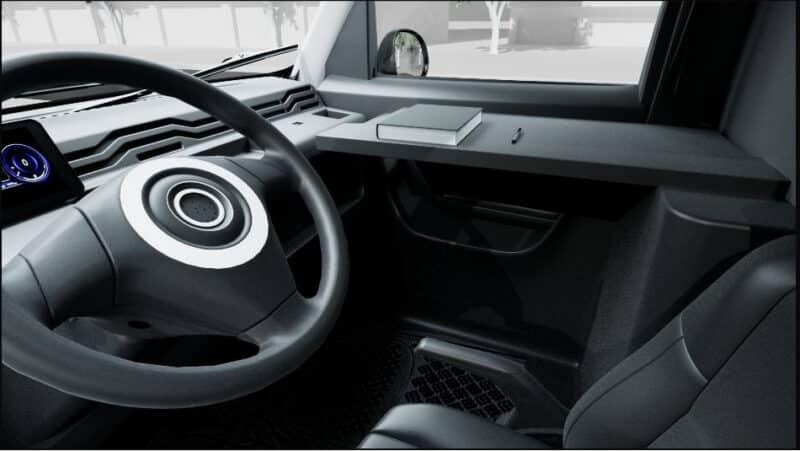 Inside the eD1 Mini, it has got a single seat, an LED instrument panel, a three-spoke steering wheel, and the stick lever of the parking brake. Moreover, we can highlight a quirky feature of the eD1 Mini. It has a small desk on the driver's right. So a courier can place his notebook and pen there. What a sensible usage of the cabin space. It gets even worse when you realize that there is no cup holder for a driver. Maybe Eternal Asia Supply Management thinks that drinks can distract a courier's attention from driving and keeping his diary at the same time. Of course, it isn't the production version of the eD1 Mini, but its interior clearly needs to be reworked.
Editor's comment
So Eternal Asia Supply Management made a loud statement that it aims to reduce the last-mile cost. Will they really making? It is a controversial question as we still have little information about this delivery truck. Moreover, the Chinese logistics market is quite conventional and even some well-known companies have some troubles with its market expansion. So Eternal Asia Supply Management has set the high bar, but it will have a lot of challenges ahead.
Source: Ce.cn, Dsb, Techxinwen, Autohome