According to Denza's General Manager Zhao Changjiang, Denza's new electric 7-seater SUV N8 will be unveiled soon. The company also released the electric SUV fastback N7 last week. Zhao Changjiang adds that the company expects the N7 to get 30,000 preorders before the delivery starts in June. Chinese media speculate that both vehicles might have a public debut on April 18 at Shanghai Auto Show.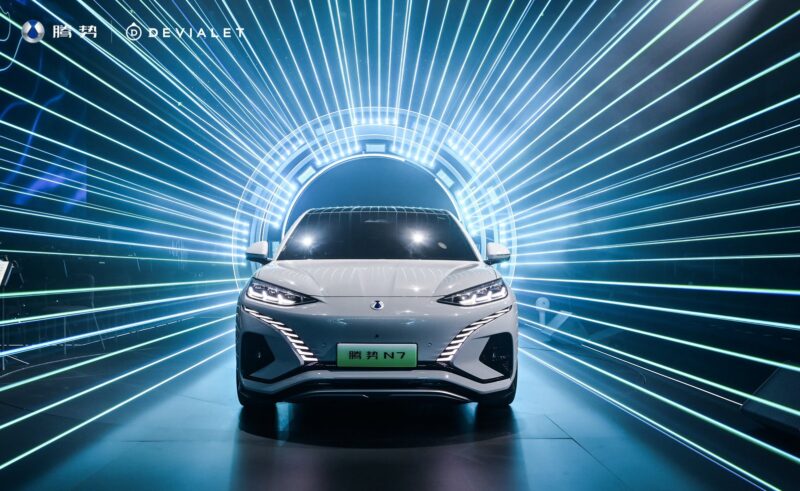 The company's GM made the announcement on his Weibo channel, mentioning that they plan to bring D9 to Europe and that the electric MPV will also get the right-hand drive version soon as they bring it to Hong Kong and Macao. Moreover, D9 was presented at the 44th Bangkok Auto Show last week – Thailand is also a right-hand drive market.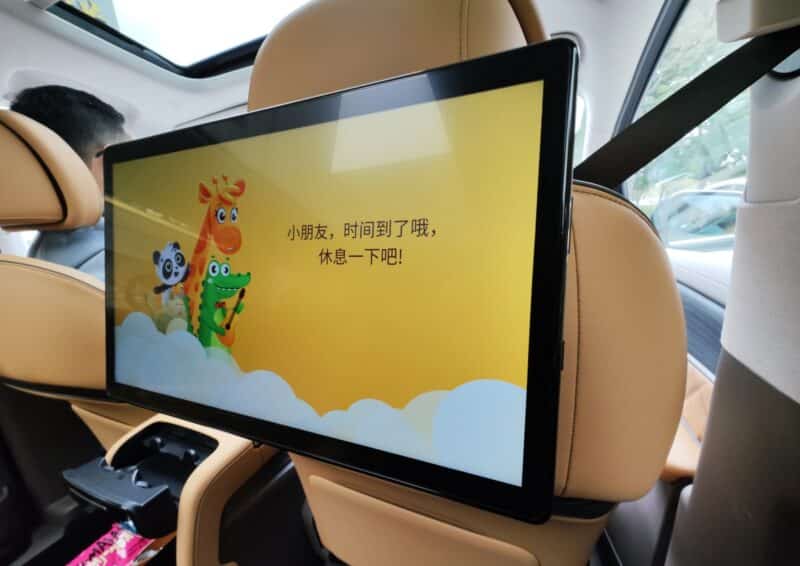 Denza N7
The N7 was unveiled on March 22 and will launch in June. It will come in a purely electric version and support 200 kW charging. The following cars in the N series – N8 and N9 – will have electric and plug-in hybrid versions. The N7 will first feature BYD's new Yun-nian car cloud system. While the N7 is being marketed as a "shooting brake SUV," it looks like a regular fastback SUV, the same as its main competition – Geely Zeekr 001.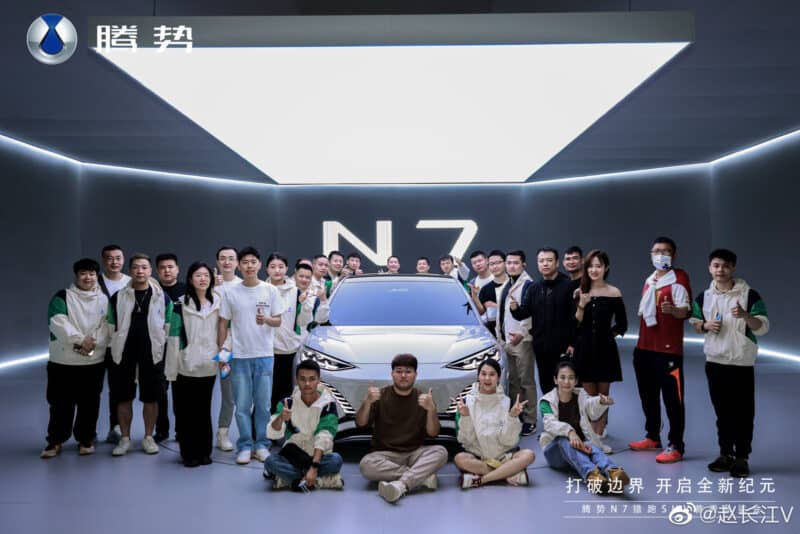 The basic N7 model has one electric motor that generates 230 kW (equivalent to 313 horsepower). In contrast, the higher-end model boasts two electric motors that combine to produce a whopping 389 kW (equal to 530 horsepower). The Denza N7 runs on LFP batteries produced by FinDreams Industry, a subsidiary of BYD.
The price will be between 350,000 – 450,000 yuan ($60,000 – $65,000).
Denza N8
Aside from the video of N7 and N8 doing winter testing in China, few details were revealed. N8 will be a six or seven-seater and will unveil this year – possibly at Shanghai Auto Show. Same as for N7, the N8 is based on the Denza Inception concept, which was unveiled in August 2022 at Chengdu Auto Show. It will be underpinned by BYD's e-platform 3.0.
Denza, BYD and Mercedes story
In 2010, Denza was established as a premium brand for new energy vehicles (NEV – what the Chinese call EVs + PHEVs). The company was a collaborative effort between Daimler and BYD in a 50:50 joint venture. However, over time, the Mercedes-Benz AG Group has gradually reduced its stake in the company and now only holds 10% of the shares. As a result, BYD has taken over and now owns a 90% stake, which allows them to develop and produce Denza's model line independently. The manufacturing of Denza vehicles occurs in BYD's Shenzhen plant.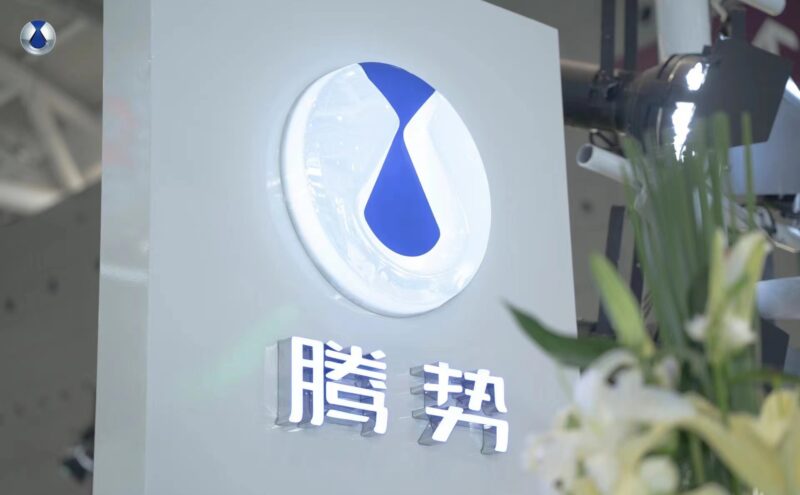 Product planning
Denza brand is supposed to have 5 product series. And you wouldn't guess the series' names.
D series – currently D9 MPV
E series – not unveiled yet
N series – N7 unveiled, N8 and N9 announced
Z series – not unveiled yet
A series – not unveiled yet
It almost seems like BYD wants to compete with Geely, not just with products but also brands, subbrands, and series messes.
Denza sold 7325 cars in February, 13,8% from January. The average price of the vehicle was 415,000 yuan ($60,000).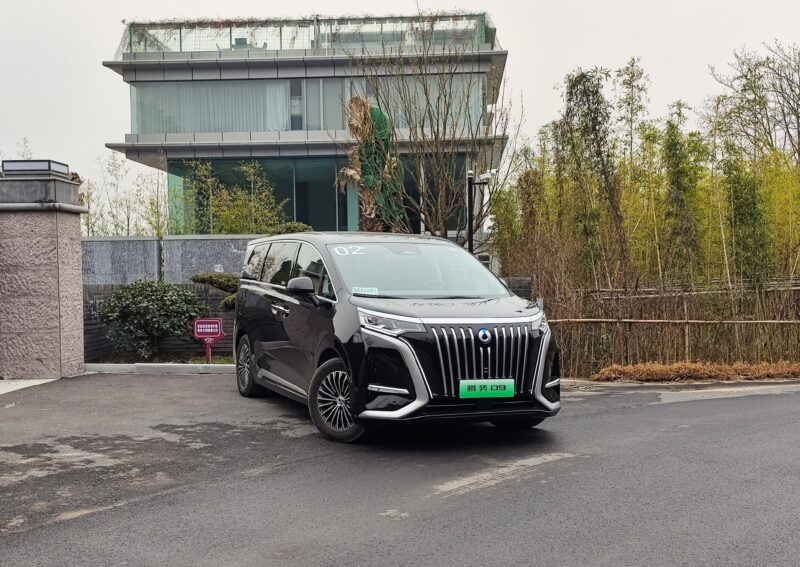 Editor's comment
Zhao Changjiang is very ambitious as last year he announced his goal to sell 40,000 Denza D9 electric MPV in 2022 and 600,000 MPVs in 2025. Denza delivered just 9,803 units of D9 in 2022, and the pursuit of 600k sales in 2025 wasn't mentioned in Denza's official presentations since then.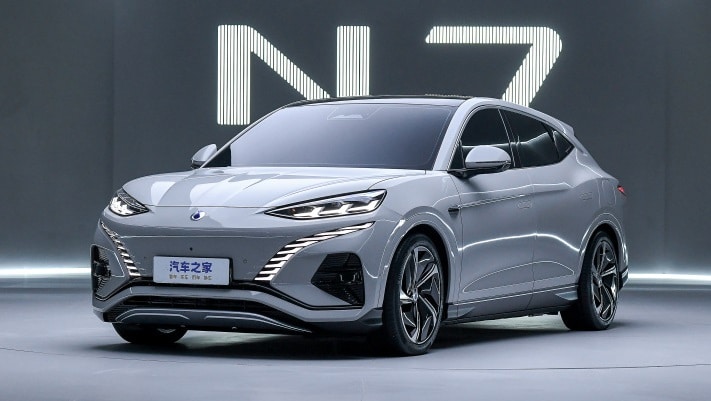 After the launch of the electric SUV N7 last week, Zhao Changjiang announced that the sales target for N7 is 5000/month this year and 10000/month next year. This is a much more realistic estimate, considering that the direct competitor of N7 – Zeekr 001 fastback electric SUV from Geely – sold 70k units last year and plans to sell 140,000 units this year. It is nice to see Changjiang being more pragmatic and less megalomanic in his forecasts.
Further reading: