The Wuling Bingo electric city car was launched in China with a starting price tag of 59,800 RMB (8,700 USD). It has up to 333 km of range, a decent interior space and 68 hp. It will become the upcoming BYD Seagull's main rival.
Exterior and dimensions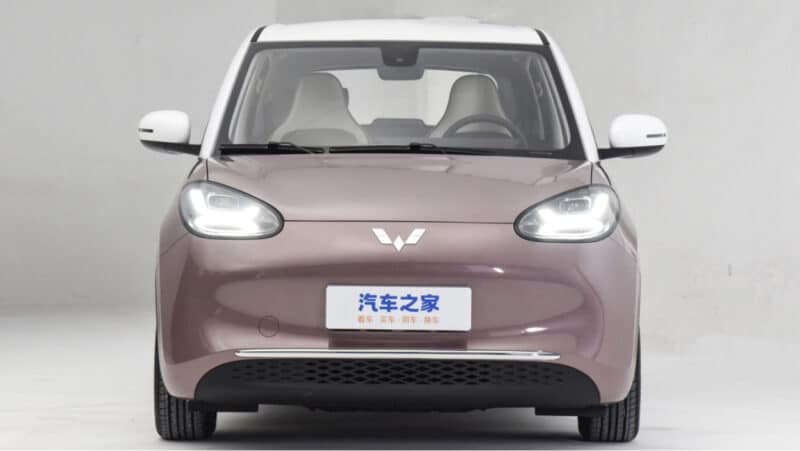 The Wuling Bingo is a four-door electric hatchback from the SAIC-GM-Wuling joint venture, also known as SGMW. It has a cute design with round shapes. Other features of the Wuling Bingo exterior are LED headlights and taillights and a DC charging port on the front left fender. Here, we should mention that not all the trim-levels are available with these features. The Bingo has four body colors: black, white, green and pink. Green and white body colors can be optionally equipped with black roof. As for the pink body color, it can have an optional white roof.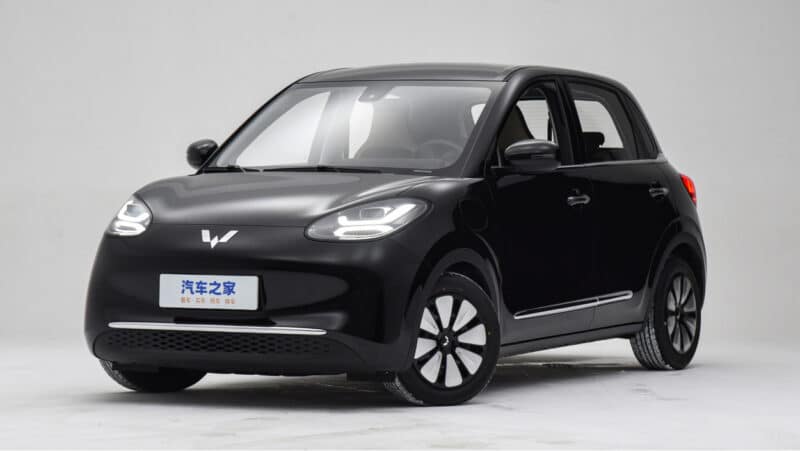 Speaking about the exact dimensions of the Wuling Bingo, they are 3950/1708/1580 mm with a wheelbase of 2560 mm. For a comparison, it is 170 mm longer, 7 mm narrower and 40 mm higher than the upcoming BYD Seagull. So, the Bingo isn't a very small car, but it still fits for small families, living in big cities.
Interior and styling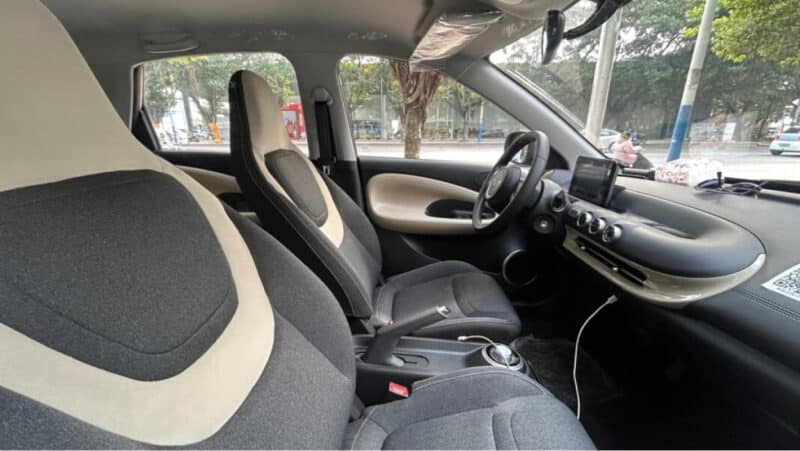 The interior of the Wuling Bingo is a bit controversial. Its basic trim level got a small instrument panel screen, only two speakers and cloth seats. But the top-trim level of the Wuling Bingo has a block of two screens that comprises a digital instrument panel and a 10.25-inch main screen. Moreover, it is equipped with a voice recognition system and four speakers.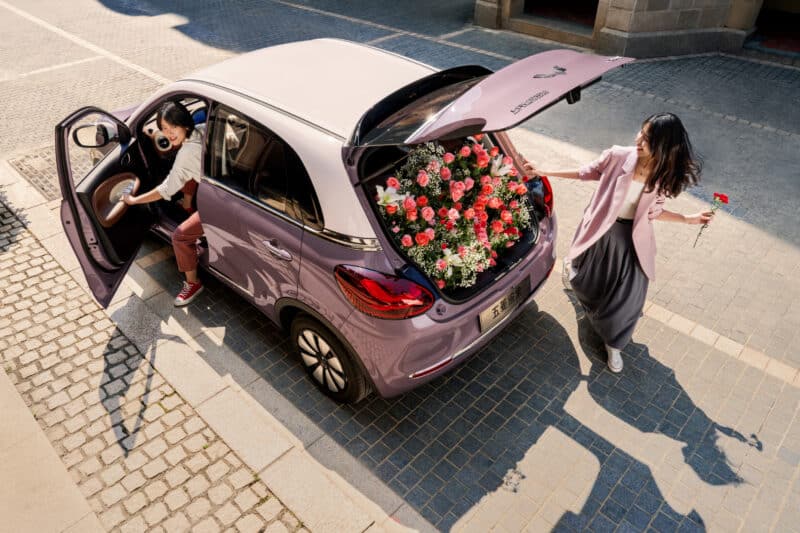 Because of the relatively long wheelbase, the Wuling Bingo has a spacious interior. Moreover, its trunk has an unexpected capacity of up to 790 liters with the second row folded. As for the regular capacity, it is also decent for a car of this size at 310 L.  The Bingo is available for purchase with black or brown interior shades.
Powertrain and prices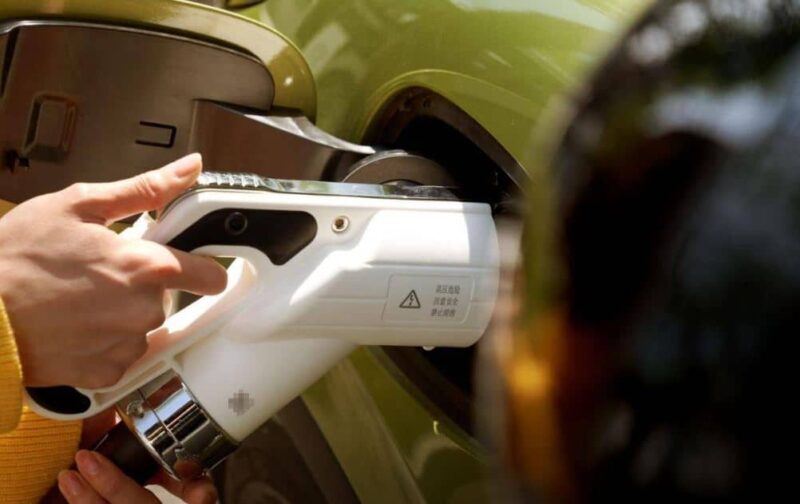 The entry-level Wuling Bingo is equipped with a 17.3-kWh LFP battery for 203 km of CLTC range. As for the second battery option, it is also LFP, but with a capacity of 31.9 kWh and range of 333 km. Moreover, this battery is capable of DC charging. According to Wuling, it can charge from 30% to 80% in 35 minutes. As for the AC charging, it will take 9.5 hours to charge from 0% to 100%. The Bingo with a smaller battery is equipped with a 30-kW (41 hp) electric motor. And the bigger battery has a more powerful electric motor for 50 kW (68 hp).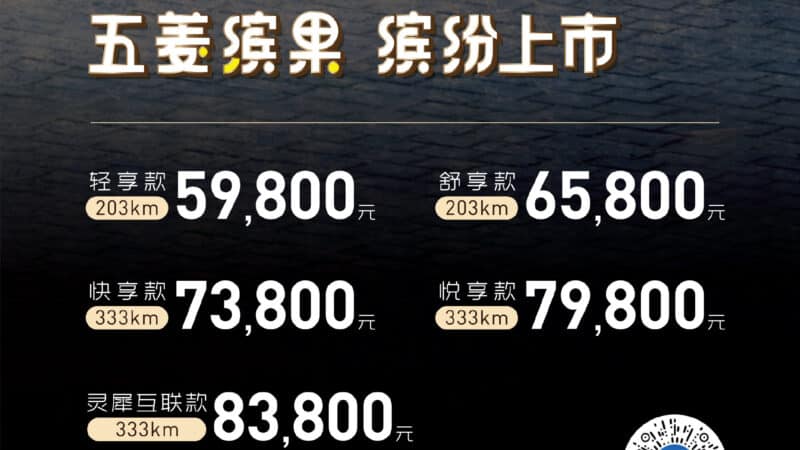 The Wuling Bingo is available for purchase in five trim levels. First two of them cost 59,800 RMB and 65,800 RMB respectively (8,700 USD and 9,600 USD). The price range of the rest configurations is 73,800 – 83,800 RMB (10,700 – 12,170 USD).
Editor's comment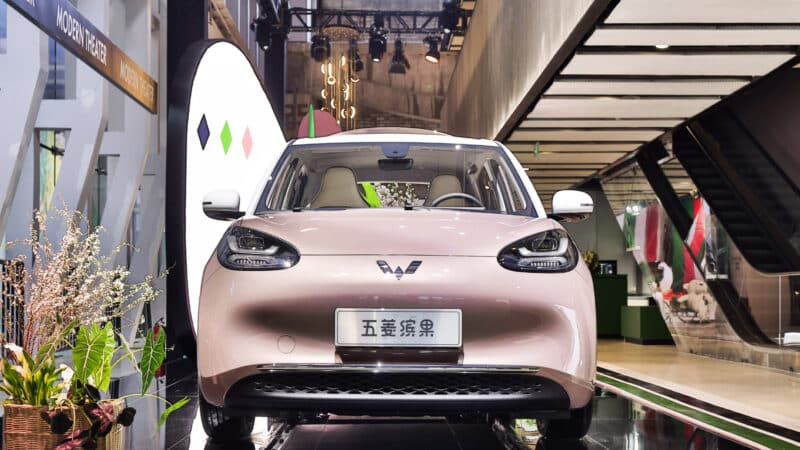 The Wuling Bingo looks like a bargain with a nice configuration and styling. But SGMW products have a reputation for lack of quality in China. Moreover, the entry level Bingo hasn't got those appealing features such as DC charging, big screens, etc. A lot of Chinese media compare Bingo with the BYD Seagull, but in this comparison, BYD has a much stronger credibility among customers. So, the Bingo has to prove its quality and then it will be appropriate to talk about its possible rivals.
Source: Wuling Weibo, Autohome