The new all electric BYD e2 was launched in China with 405 km of CLTC range and a starting price of 102,800 RMB (14,950 USD). The first customers of the e2 get 2 years of free internet connection and a lifetime warranty for a powertrain system.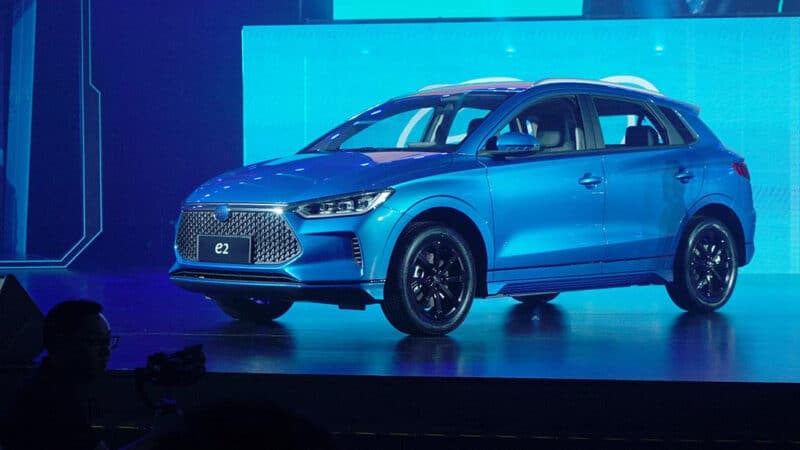 We will remind you that the BYD e2 was initially launched in September 2019 as a vehicle aimed at taxi services. In 2020, BYD managed to sell 19,616 e2 hatchbacks. As for 2021, its sales seemingly increased, reaching 34,265 vehicles. But in 2022, BYD stopped the production of the e2. So its sales dropped to 17,935 cars. And now, the e2 makes a homecoming with a new platform, styling, and fewer horses.
More on the new BYD e2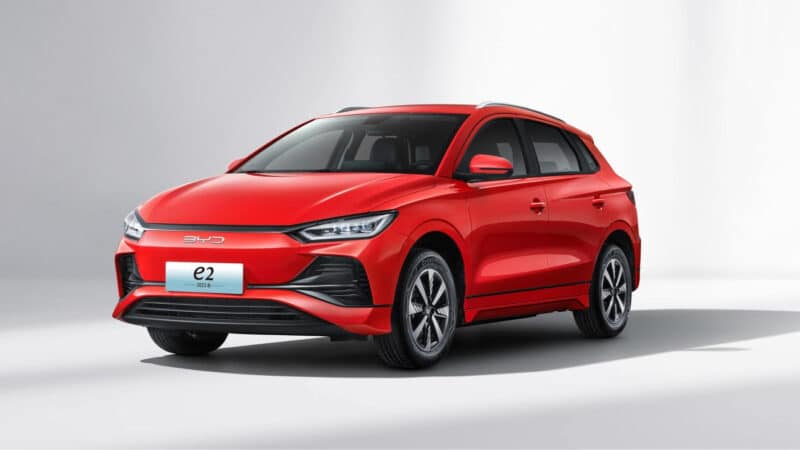 As mentioned, the new BYD e2 stands on the e-platform 3.0. Now, it is positioned as a car in the BYD Ocean series, so its exterior design was reworked. Its front end has a closed grille and an X-shaped element in the front bumper. The headlights of the e2 are the same, but know they are connected with a black trim. Dimensions of the new e2 are 4260/1760/1530 mm and a wheelbase of 2610 mm. So, it became 20 mm longer than the old model.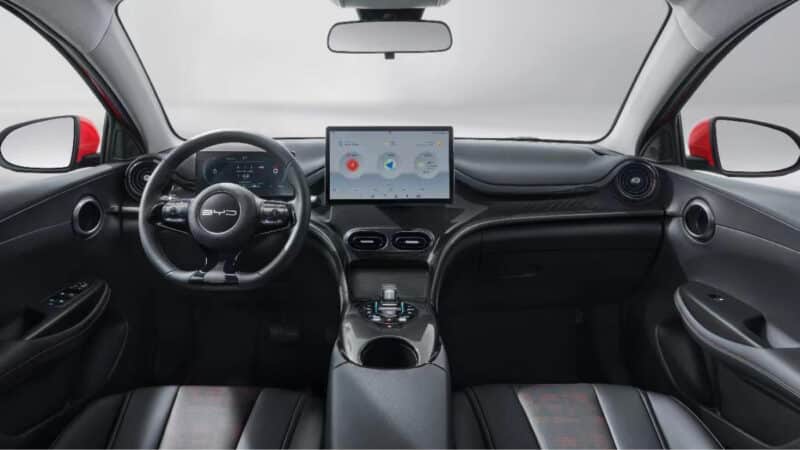 The BYD e2's interior was totally reworked. Now, it looks way closer to other new BYD models. It has a three-spoke D-shaped steering wheel, borrowed from other Ocean series cars (Seal, Dolphin). Its center tunnel also reminds Ocean series' cars. As for the main change, it is a main screen. Now, the top-trim e2 has a 12.8-inch rotatable screen. As for the instrument panel, its diameter is 8.8 inches. The e2 also got an NFC card, a Bluetooth key and a heat pump as standard.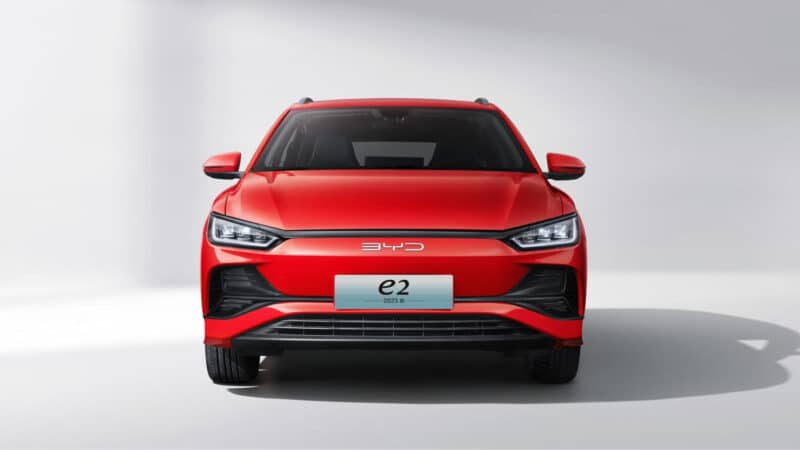 The BYD e2 has a 43.2-kWh LFP battery on board. It powers a 95-hp electric motor. As for the e2's range, it is 405 km (CLTC). So its range is okay, but the power output lacks. Anyway, the BYD e2 is positioned as a family driver, so it will mostly play a role of the kids' personal shuttle.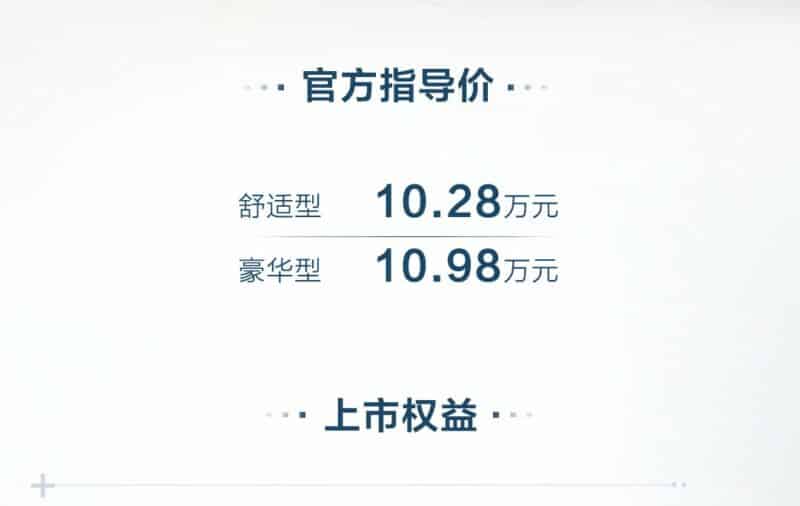 Now, it's time to speak about the BYD e2's price range. It is available for purchase in two trim levels. The entry one costs 102,800 RMB (14,950 USD). As for the second one, its price tag reaches 109,800 RMB (15,950 USD). As mentioned, BYD also offers first e2 customers some gifts, including 2 years of free internet connection (5G/month) and a lifetime warranty for a powertrain system.
Editor's comment
So, the BYD e2 made its comeback to the Chinese market. It seems that BYD's idea was to fill in the price gap between the BYD Dolphin and the upcoming Seagull. Moreover, the e2 plays in a bit unpopular price range. There are lots of cars with a top price below 100,000 RMB (14,550 USD). And there also are lots of vehicles with a price, starting from 110,000 RMB (16,000 USD). So the BYD e2 looks like a vice decision from BYD to fit this tight but almost uninhabited price segment.