On April 16, Chinese automaker Chery Auto officially launched its new independent EV brand, iCAR. Also, its first car made its public debut – iCAR GT, and Chery also teased the second EV – iCAR 03 hardcore SUV.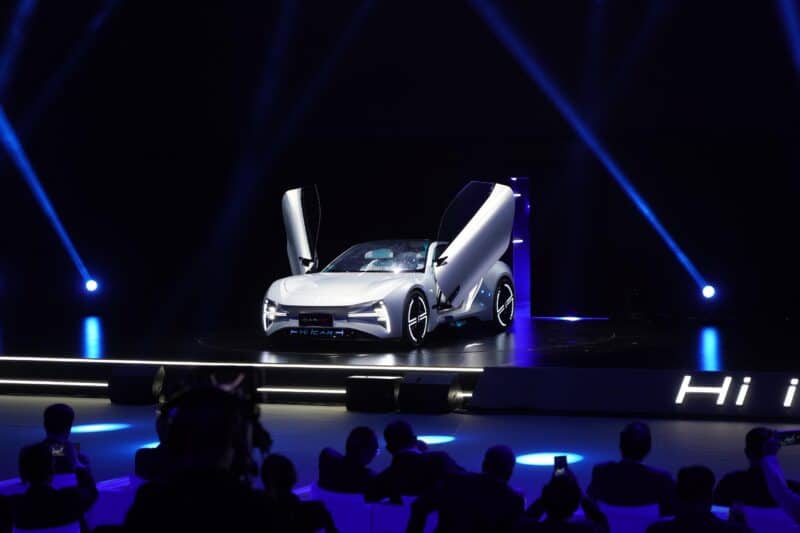 According to Chery Auto, the iCAR brand is focused on 'young people' and will produce cars in the range of 150,000 – 400,000 yuan (21,800 – 58,200 USD). The logo was designed by the same guy who created the panda mascot of the 2022 Winter Olympics Games in Beijing – Cao Xue.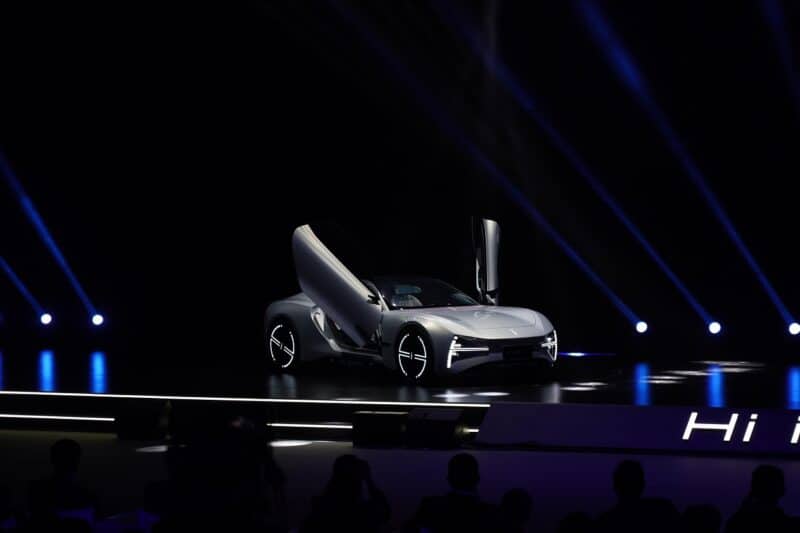 iCAR GT
iCAR GT is a concept car, but judging from the interior pictures, the production version is not far away. The concept even features two cupholders on the middle console. The car looks futuristic overall – it features scissor doors, and taillights are shaped into a T letter, inside you find one colossal LCD screen and a steering wheel that might remind something to Star Wars fans. That last thing won't make it to production, for sure.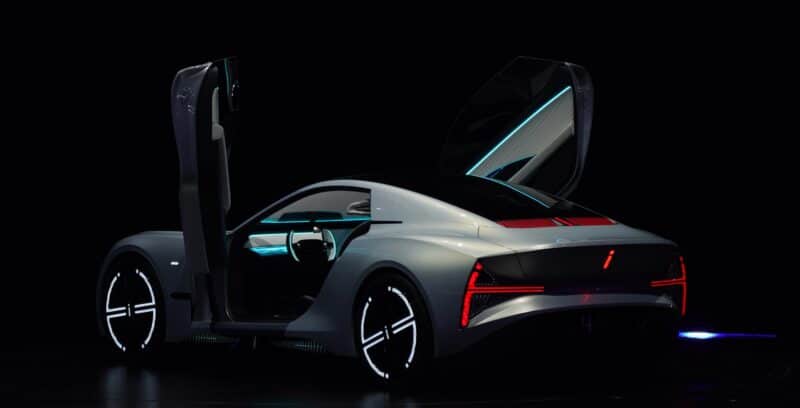 iCAR 03
The second teased product was iCAR 03, an off-road, pure electric SUV. It was previously known under its codename S56. The car is about 4.2 meters long, 1.8 meters wide, and 1.7 meters height, with a wheelbase of 2.7 meters. The vehicle will have 20 smart sensors and ADAS at the L2+ level. The EV also has a large sunroof.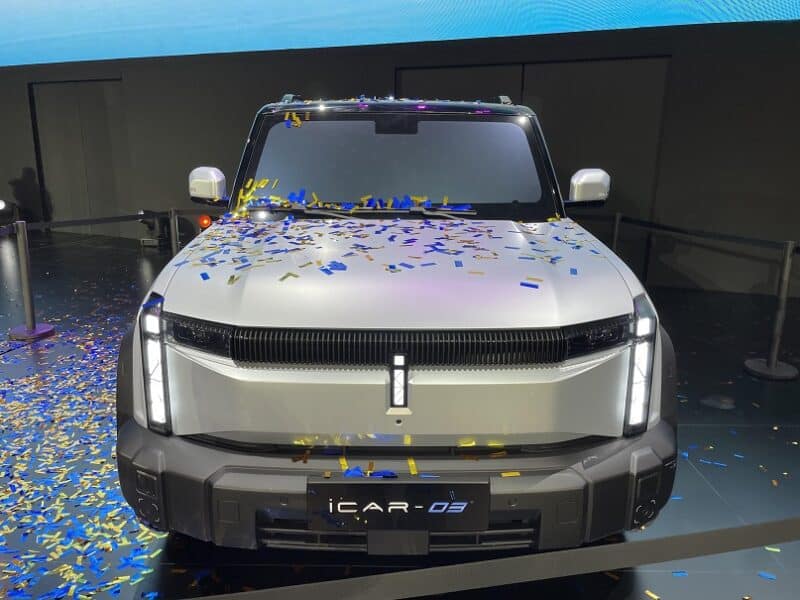 Product planning
iCAR announced 6 new cars to unveil in the future, including the 03 and GT. iCAR will have 4 product series covering MPV, SUV, and sports cars.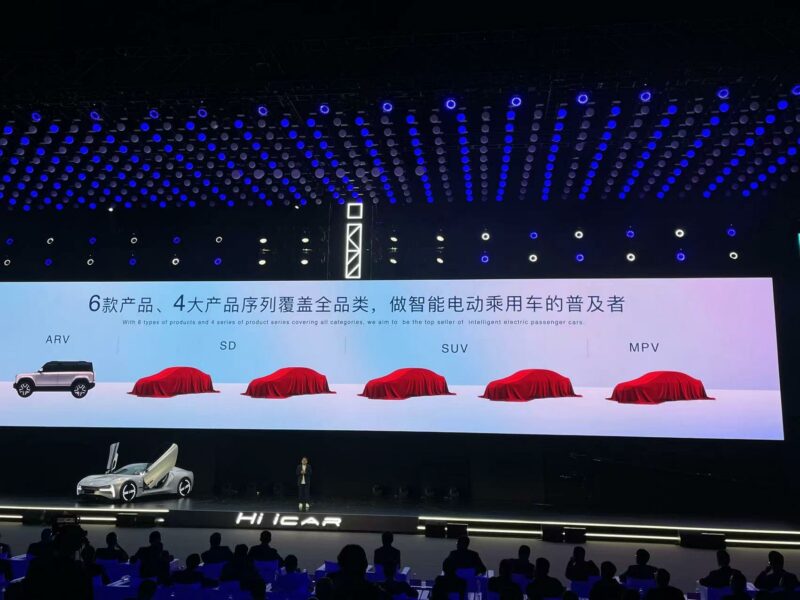 Chery also introduced a virtual assistant i-VA – a virtual assistant, for the iCAR brand. According to Chery, i-VA is connected to the outside world via a ChatGPT-like service, and you can communicate with her while inside the car, assigning her various tasks such as turning on the air condition or pulling down windows.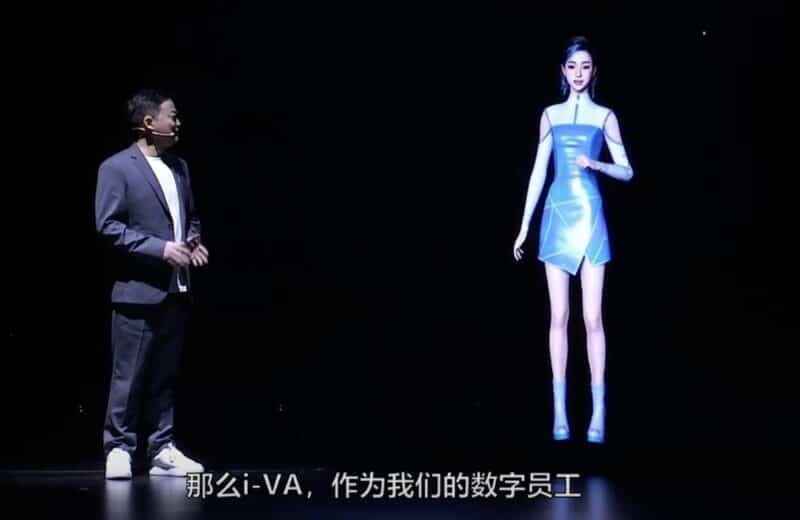 The 'One more thing moment' of the conference was the announcement of cooperation with CATL, launching a new battery brand called ENER-Q together and revealing that Chery's car will be the first to be powerd by sodium-ion batteries.