On April 17, Volkswagen held an ID. Brand Night at Shanghai Auto Show in China. Among showed cars shined the ID.Next concept car, which no one expected. Volkswagen's joint venture with SAIC will manufacture the new EV sedan. Moreover, the ID.7 Vizzion electric sedan has its public at the show.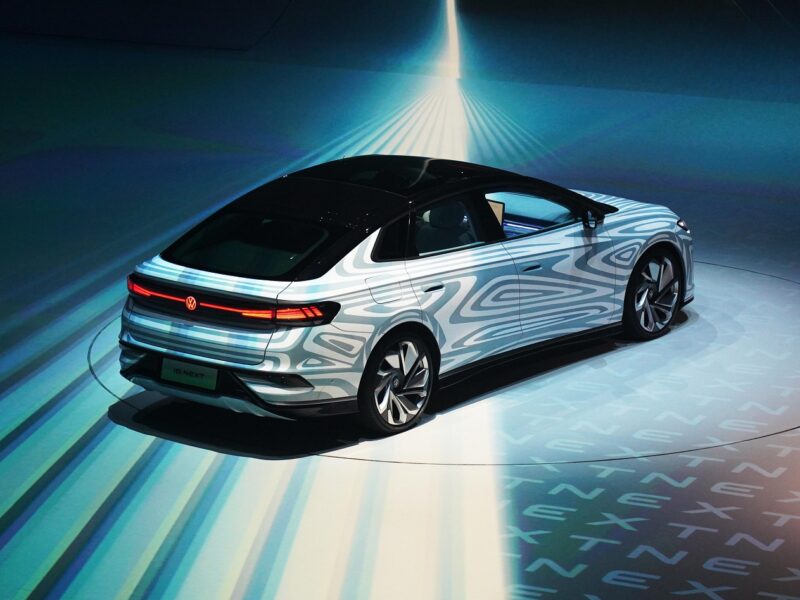 Not many details were revealed about the ID.Next, but judging from the pictures, it looks like a sister model of ID.7 Vizzion. The ID.Next was initially used for VW's upcoming SUV in 2019, but it was never used since then.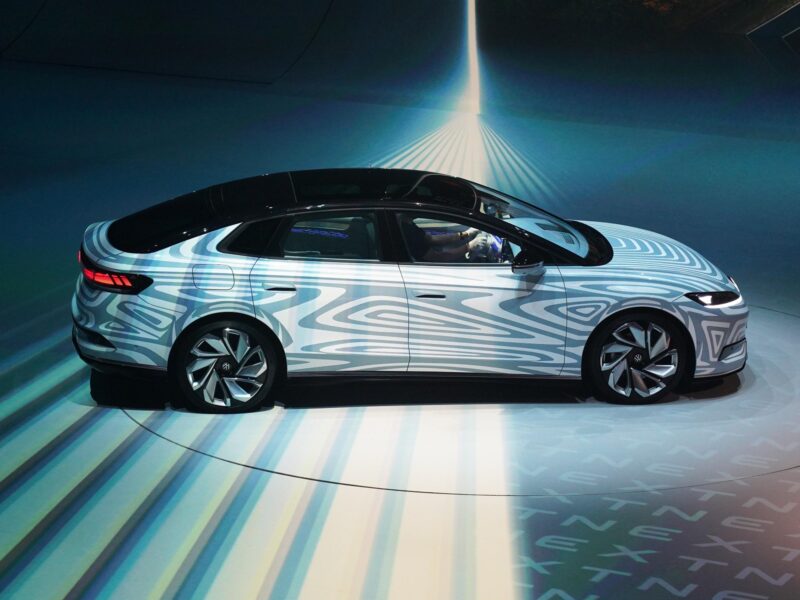 The second unveiled car, ID.7 Vizzion, is a flagship sedan that a VW-FAW joint venture will manufacture. The deliveries are set to start in the middle of the year in China.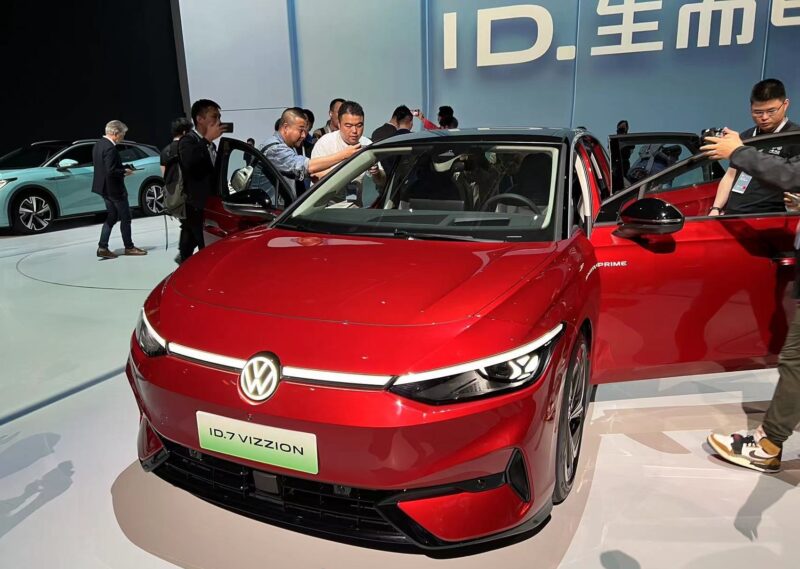 Volkswagen situation in China
Volkswagen has two joint ventures in China with state-owned automakers SAIC and FAW. When they launch a new model in China, usually both JV manufacture it. The cars from different factories have different names, but the specs are almost identical. For example, ID.4 and ID.6 manufactured by SAIC are named ID.4 X and ID6 X, and FAW-made models are named ID.4 Crozz and ID.6 Crozz.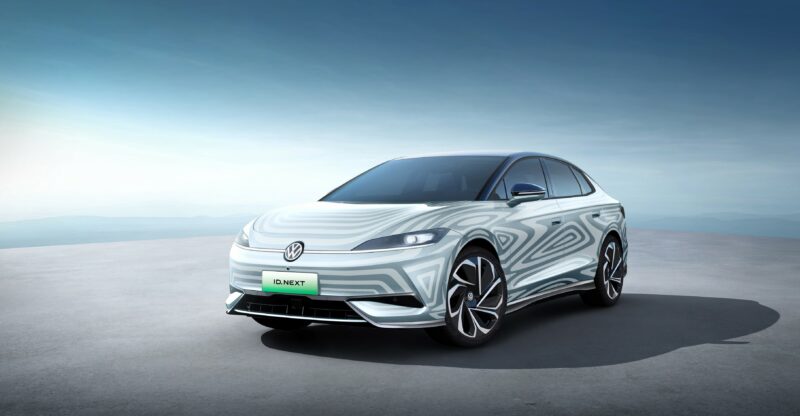 As China was its biggest market, Volkswagen always had enough volume to satisfy its main joint ventures. Last year the SAIC-VW JV delivered 22 millionth vehicle, and Volkswagen Group sold 3.18 million cars in China in 2022, accounting for 38% of the company's global sales.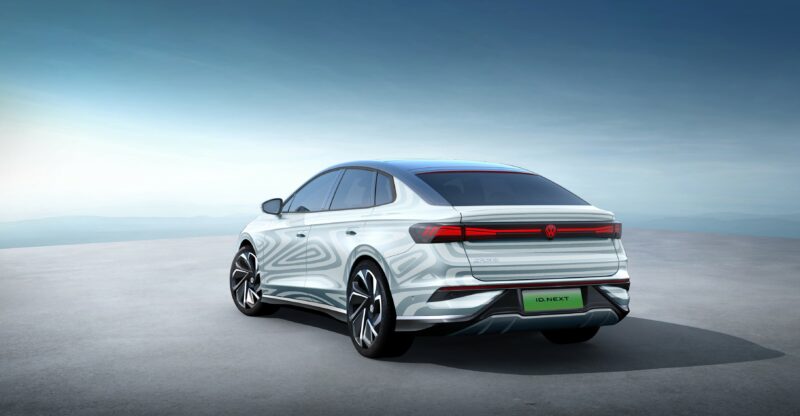 But times are changing, VW is losing market share, and their EVs don't sell as expected. ID. series missed its sales target to sell 80,000 – 100,000 EVs in 2021 and reached 70k deliveries. In 2022 they set a goal to double its sales to 140k, which they fulfilled, but in the fast-moving Chinese market, even that might not be enough.
VW is now the underdog in China and needs to compete with EV startups you probably never heard of. For example, Neta sold over 150k vehicles in 2022, and GAC Aion sold over 270k EVs in 2022. Not to mention the EV startups you hear of, like Nio or Xpeng, which both sold over 120k EVs in 2022, but the average car price is higher then ID. (in the case of Nio, significantly higher).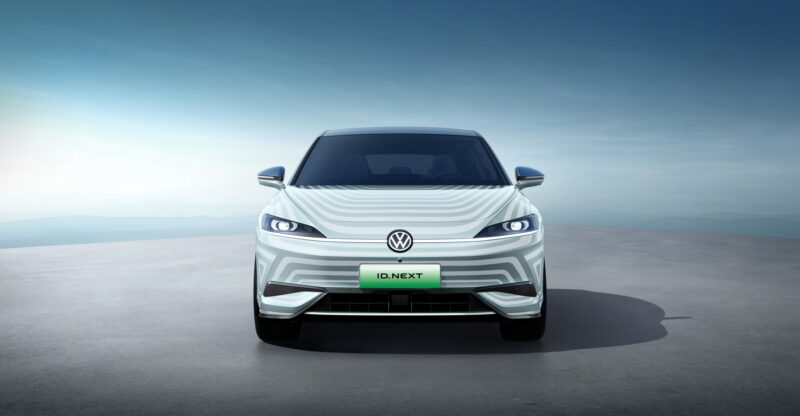 The launch of ID.3 in China brought a change, as it is manufactured only by SAIC. The new model ID.7 Vizzion was announced only for FAW – and now ID.Next will be manufactured by SAIC. It seems the simultaneous launch with both JV is the past, and VW will do a zig-zag strategy.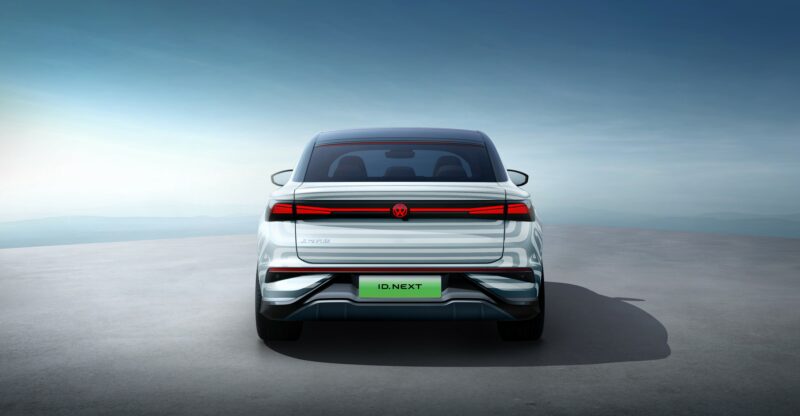 In March, FAW-made ID.4 Buzz price was slashed by 19% to 174,900 yuan (25,000 USD). SAIC responded by offering a 30,000 yuan (4,400 USD) discount on all of its ID. cars, including ID.3, which now costs 132,888 yuan (19,300 USD). The price war in China is bloody, and many automakers don't think about profit anymore, only to survive until the situation stabilizes.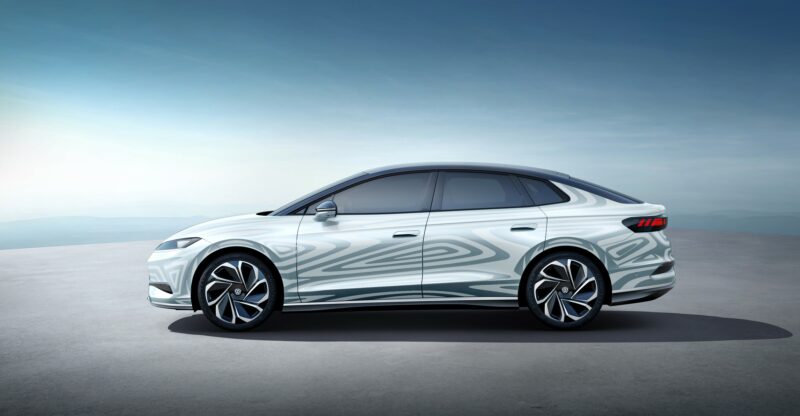 In January, VW CEO Oliver Blume claimed that VW would not participate in the price war and won't react to other EV makers' price cuts. "We want to become a global leader in EVs through profitable growth and not a price war with Tesla," said Blume.
More about ID.7 Vizzion
The officially unveiled ID.7 Vizzion has a 150 kW motor, but the dual motor 210 kW variant is expected to come to China also. The battery is NMC ternary 77 kWH, good for 700 km CLTC range. The top speed is limited to 155 km/h. The ID.7 dimensions are 4956mm, 1862mm, and 1537mm, with a wheelbase of 2965mm. The curb weight is 2122 kg.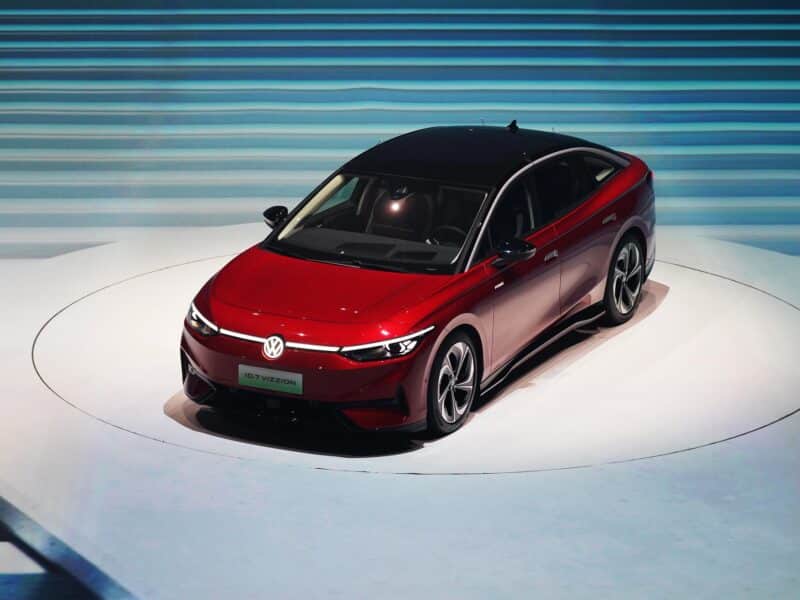 Aside from this, the ID.Buzz and ID.5 GTX with 220 kW motor and 4WD were launched for China. Volkswagen also highlighted at the conference that the strategy for ID. brand is 'Digital-first,' which is a great sign, as many analytics in China commented on VW EVs as analog toys in the digital world.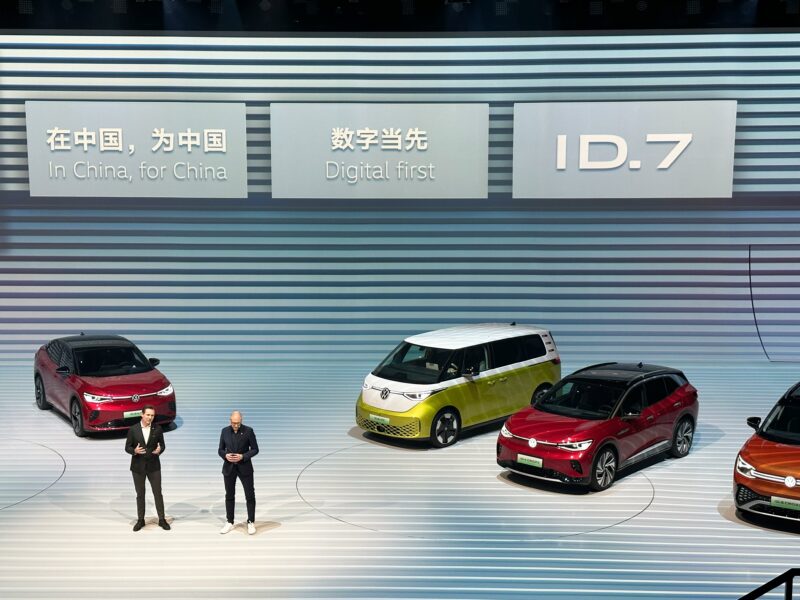 Editor's comment
At first, I thought that ID.Next is just a version of ID.7 for SAIC. Volkswagen always cared about satisfying both of its main Chinese joint ventures. However, from the pictures, the ID.Next seem smaller than ID.7 Vizzion, and the C pillar seems like a structural change, which Volkswagen wouldn't do only to make the cars from the two factories look different. If it's smaller than ID.7 – which is considered as electric Passat or Arteon – I would bet ID.Next is an electric alternative to Jetta.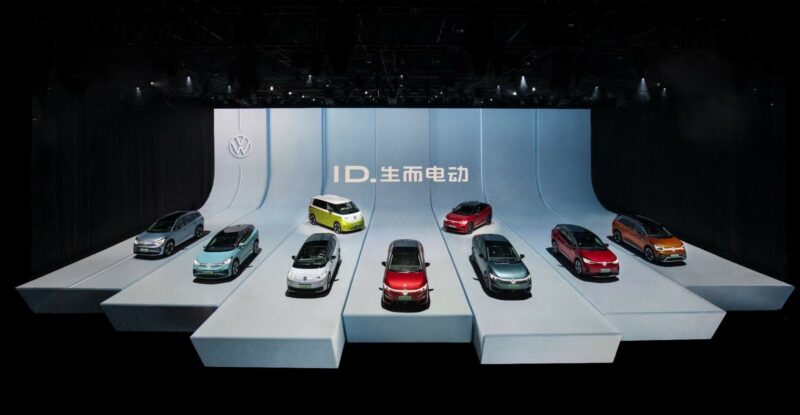 Edit April 18, 5:15 am (GMT+8): After a discussion in CNC private forum, we concluded ID.Next is indeed just the SAIC variant of ID.7 Vizzion with slightly different front and rear lights and characters lines over the bodywork with slightly different front and rear lights and characters lines over bodywork — still, the changes between FAW's ID.7 Vizzion and SAIC's ID.Next seems more significant than between ID.4 X and ID.4 Crozz. We will keep an eye on more updates from VW-SAIC and keep you informed.