On March 11, FAW-VW announced a price cut of 40,000 yuan ($5,800) on its ID. lineup. Another Volkswagen joint venture SAIC-VW followed with a 30,000 yuan price cut on all its electric models. The ID.4 Crozz can now be purchased for 174,900 yuan ($25,000).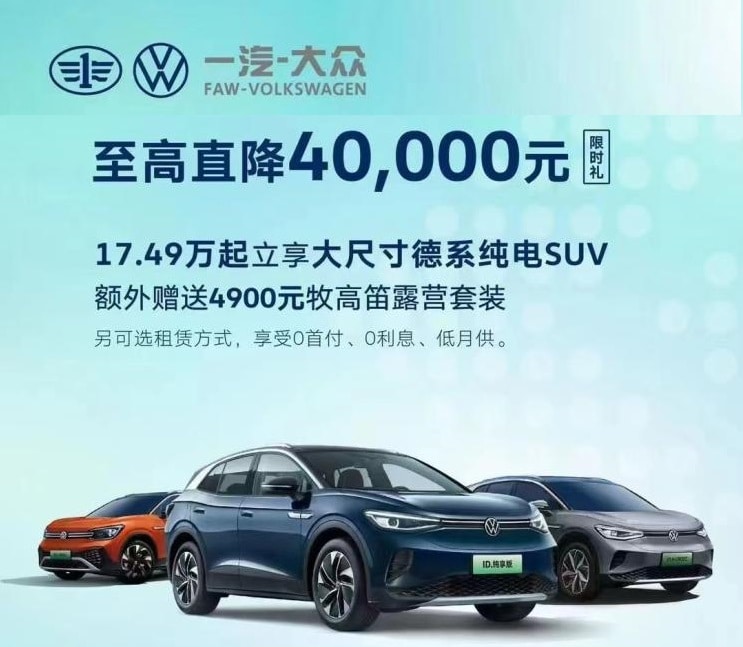 Volkswagen is the latest automaker to join the price war in China, which Tesla started when it slashed prices for all versions of its Model 3 and Model Y by 6.0% and 13.5%. Since then, it could be argued that the developments in the Chinese EV market have resembled a massacre.
Price war heats up in China
Only last week, the Ford Mustang Mach-E dropped by 5,700 USD, Toyota BZ4X base price dropped by $4,300 (starting now at $25,000). In February, BYD discounted some of its models up to $2,800. It was reported some dealers of BMW i3 offered discounts up to $14,000. So far, at least 30 auto brands have participated in this price war, with a maximum discount of more than 100,000 RMB (15,000 USD).
Worth noticing that this is not a random discount from a local dealer but a VW official price cut that applies nationwide.
For VW, China is its most important market. SAIC Volkswagen became China's first automaker to sell 22 million cars last July. In 2022, Volkswagen Group sold 3.18 million vehicles in China – globally, they sold 8.3 million. Additionally, the ID. series sales saw a significant increase, reaching 143,100 units, double the previous year's sales. 44% of ID. global deliveries happened in China.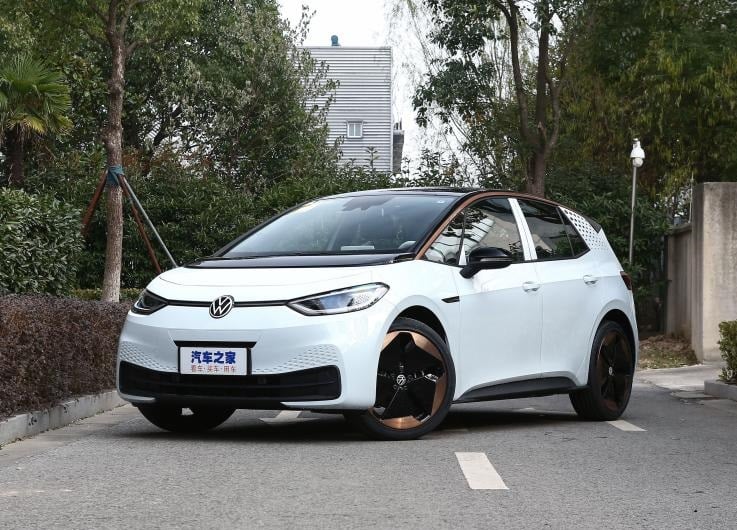 Historically, foreign automakers were not allowed to enter the Chinese car market independently and had to form a 50:50 joint venture with a Chinese automaker. VW has two primary JV with SAIC and FAW. To satisfy both of them, they launched the ID. series EVs – ID.4 and ID.6 – with each. To avoid confusion, they branded the SAIC-made cars by X (ID.4 X, ID.6 X) and FAW-made cars by BUZZ (ID.4 BUZZ, ID.6 BUZZ). The ID.3 was launched only with SAIC JV.
Not just discounts
SAIC-VW also announces that customers can avail themselves of additional benefits worth up to 10,000 yuan. FAW-VW, on the other hand, offers a free camping kit worth 4,900 yuan. Before the price cut, the SAIC-VW ID.4 X started at 195,888 yuan, and ID.6 X at 259,888 yuan. ID.3 started at 162.888 yuan ($23,700).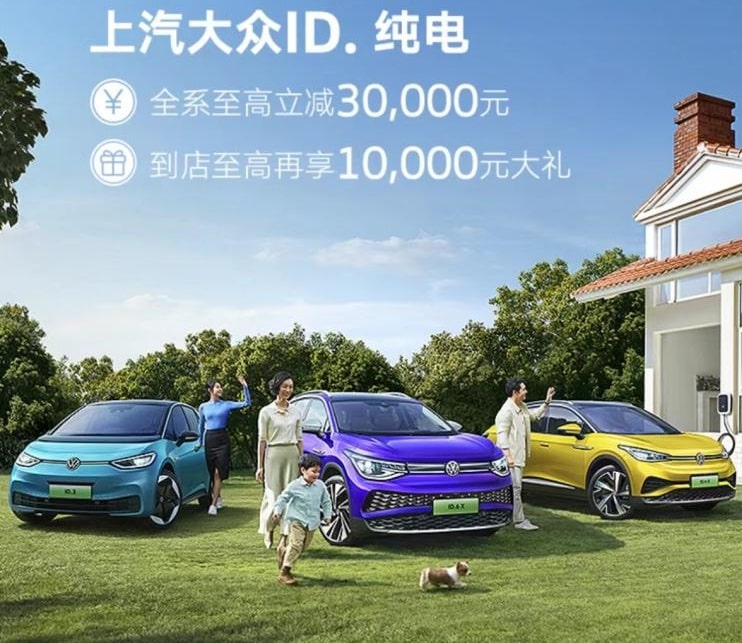 FAW-VW offered ID.6 Crozz for the same price as SAIC, while ID.4 Crozz started at 217,900 yuan, 21,000 yuan ($3,000) more than ID.4 X from SAIC.
VW China deliveries
FAW-VW sold 6,069 electric ID. series in February 2023. SAIC-VW didn't make it to TOP15, so we don't know the number, but it was less than 3,700 cars, which is the result of SAIC-GM JV in the 15th position. These data come from CPCA as Volkswagen stopped publishing official numbers of ID. deliveries in 2022.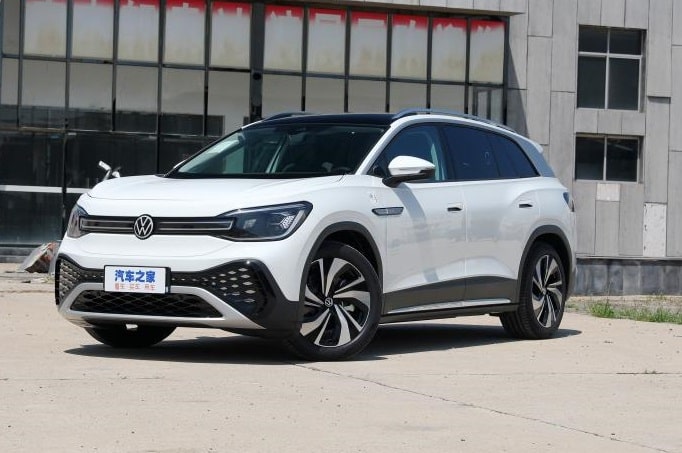 FAW-VW sold 110,511 cars (ICE+EV) in February, and SAIC-VW sold 74,013.
Blume: We won't join the price war
In January, VW CEO Oliver Blume claimed that VW was not going to participate in the price war and won't react to other EV makers' price cuts. "We want to become a global leader in EVs through profitable growth and not a price war with Tesla," said Blume.
Back in China, local VW dealers were always very creative when it came to selling ID cars. In late 2021, when VW was far behind its official delivery goal of 80,000 – 100,000 electric cars, their Shanghai dealers came up with the strategy of selling the ID.3 without battery as Nio did. That helped to slash the purchase price of ID.3 to 110,000 yuan ($16,000), with the battery being leased. There was only one problem – ID.3 has no swappable battery.
As CarNewsChina discovered, VW's battery leasing option was essentially a fixed-sum loan without any interest. The loan amount was 60,000 yuan ($8,800), and it came with a 60-month interest-free term, meaning customers needed to repay RMB 1,000 yuan ($146) each month.
VW sold 70,625 of ID. electric vehicles in China in 2021.
Editor's comment
The price cut for the ID. series is not surprising; it's surprising that it came so late. Since ID. launch in China, there were reports that VW EVs were struggling due to a lack of connectivity, SW and UX quality, and ADAS features. Chinese used to love VW cars as synonyms for German quality, but it is slowly changing with a younger generation and local EVs startups taking over. In China, it currently doesn't matter if you make money on a car or have a margin; the only question now is if you sit on enough cash to survive this bloodbath.