On May 9, the Chinese Ministry of Industry and Information Technology (MIIT) unveiled the specs of the Chaser 07, also known as the Destroyer 07. Before now, the 07 debuted at the 2023 Shanghai Auto Show, where spy shots of the car's interior were taken. The new car is a PHEV, and MIIT shows three trims. However, we suspect BYD will have more versions at launch.
BYD calls Destroyer 07 a B+ class plugin hybrid car, and it will be equipped with DiSus-C intelligent damping body control system. Like all new BYD PHEVs, this model is equipped with a DM-i system, and it will provide two options with 1.5L and 1.5L turbocharged ICE.
Ocean or Warship Series?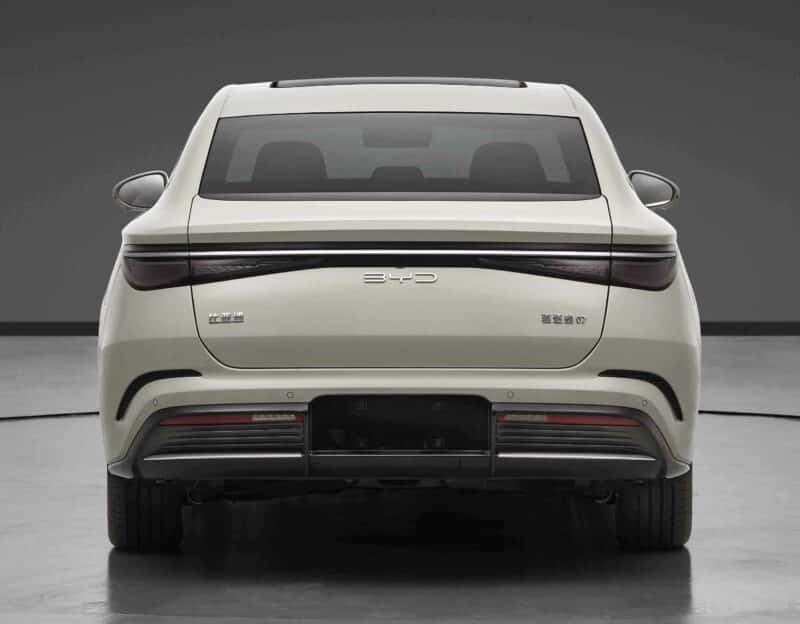 The Destroyer 07 is BYD's latest medium-sized sedan to its Warship series lineup, which is under the Ocean series. Now, don't get confused yet. BYD currently has two major series; Dynasty and Ocean.
The Ocean Series is a lineup of EVs based on the Ocean X. It is divided into two segments. One is a group of pure EVs named after sea animals, while the other – the Warship series – are PHEVs named after naval ships. Some models in the Ocean Series include the Dolphin, Seal, Seagull, and the upcoming Sea Lion. On the other hand, the Warship series consists of two PHEVs – Frigate 07 and the newly launched Destroyer 05. Now they are joined by a third car Destroyer 07 sedan, and the fourth model – Frigate 05 SUV – is also in the works.
Exterior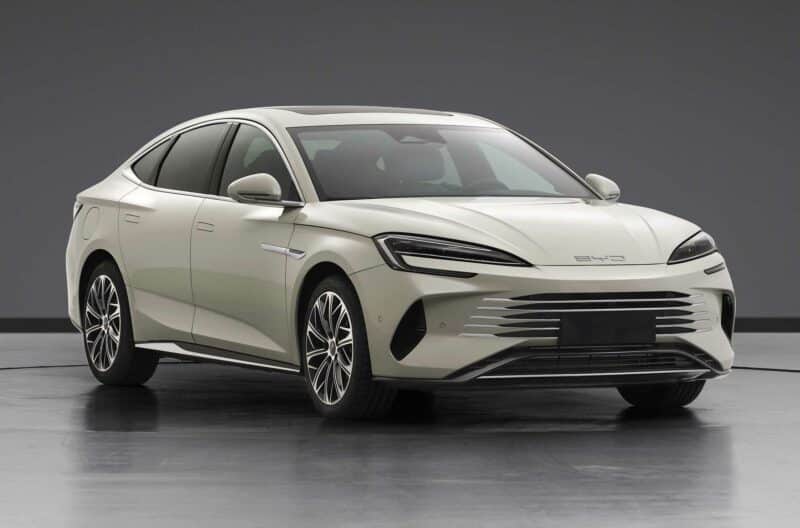 The BYD Destroyer 07 sticks closely to the Ocean-X design concept, and you can find elements of the BYD Seal here and there. For dimensions, it measures 4980/1890/1495 mm with a 2900 mm wheelbase and an 1830/1890 curb weight.
At the rear, it adopts the through-type taillight design, which can also be found on the Seal. It is worth noting that the Chaser 07 comes equipped with a panoramic sunroof as standard on the high-end model and rides on 225/50R18 and 235/45R19 wheels.
Power/Range
Where it matters the most, the Destroyer 07 will have a Dm-i plugin hybrid system with two ICE power options; a 1.5L engine and a 1.5T motor. The version exposed by MIIT is the 1.5L engine, with a max power of 102 kW. The car also comes with two electric motor options: BYD's TZ220XYH motor, good for 160 kW and TZ220XYE, good for 145 kW.
The plugin hybrid system has a battery life of up to 200 km in pure electric mode, while fuel consumption is 3.9L/100 km, and acceleration from 0-100 km/h is 7.9 seconds. Top speed is 180 km/h.
It is expected that the Destroyer 07 will be launched later this year and should cost around 199,800 – 249,800 yuan ($28,900 – $36,100)
Source: MIIT