On May 12, Nio ET5 Touring appeared in leaked behind-the-scenes pictures from a European promo shooting session. ET5 Touring wears lovely Airspace Blue and rooftop box, and the shooting takes place in Norway.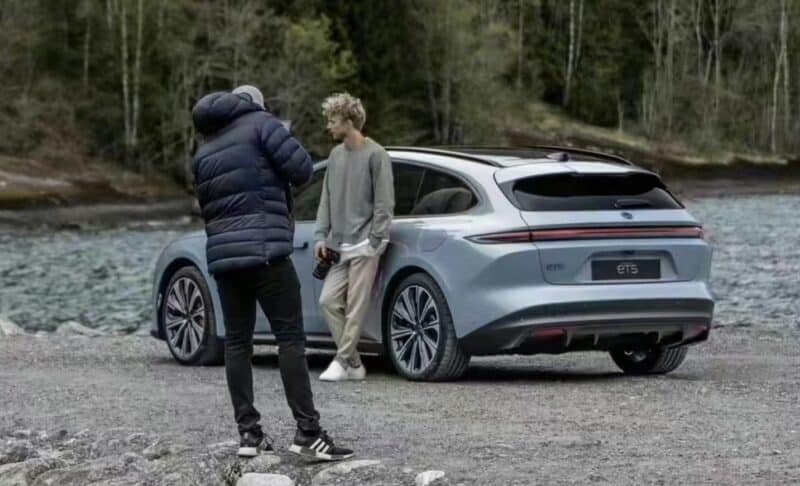 The pictures were shared by user 君豪爱魔术 on a Chinese social network. The car was previously called ET5 station wagon or ET5 shooting brake or, as Germans say – Kombi – and Nio recently revealed that the car's name would be ET5 Touring. It will launch in Europe in June.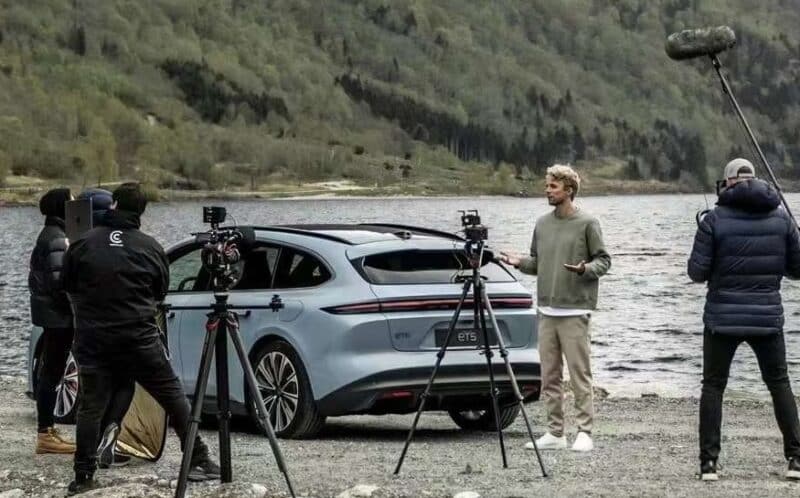 Although ET5 specs were officially not revealed, ET5 Touring was included in the list ready for homologation issued by the Chinese regulatory body under MIIT, so we already know lots of information.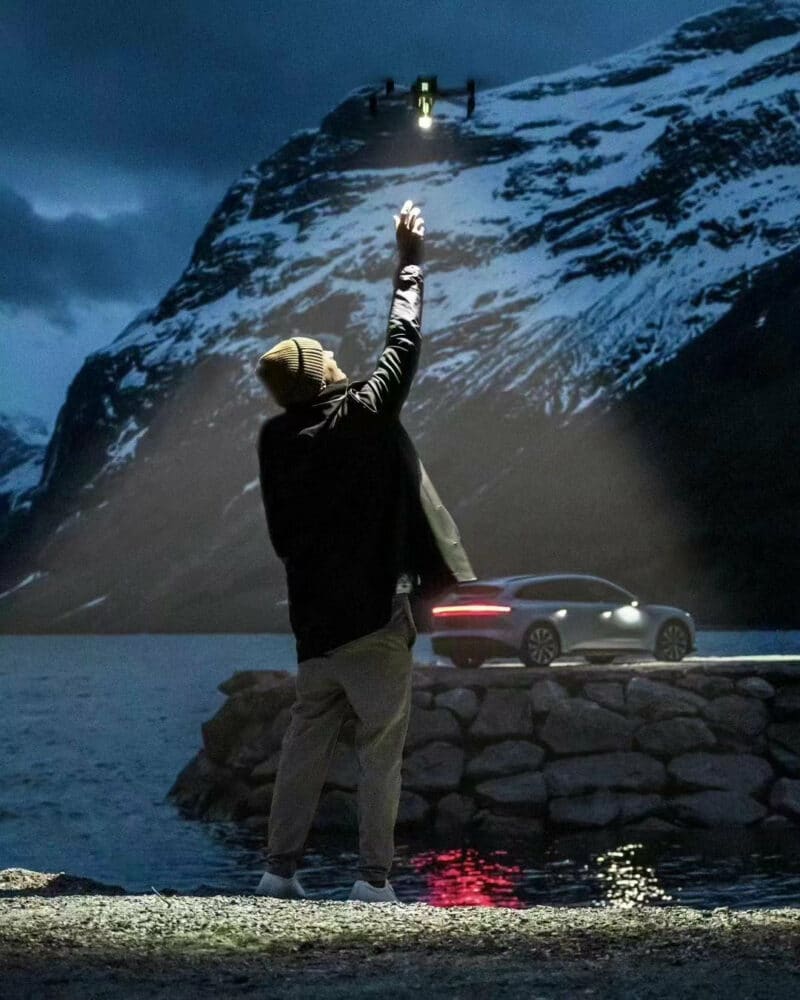 Like all Nio cars, it will be manufactured in JAC-Nio lant in Hefei. It will feature a lidar and cameras on the roof, as typical for the NT2 platform-based EVs.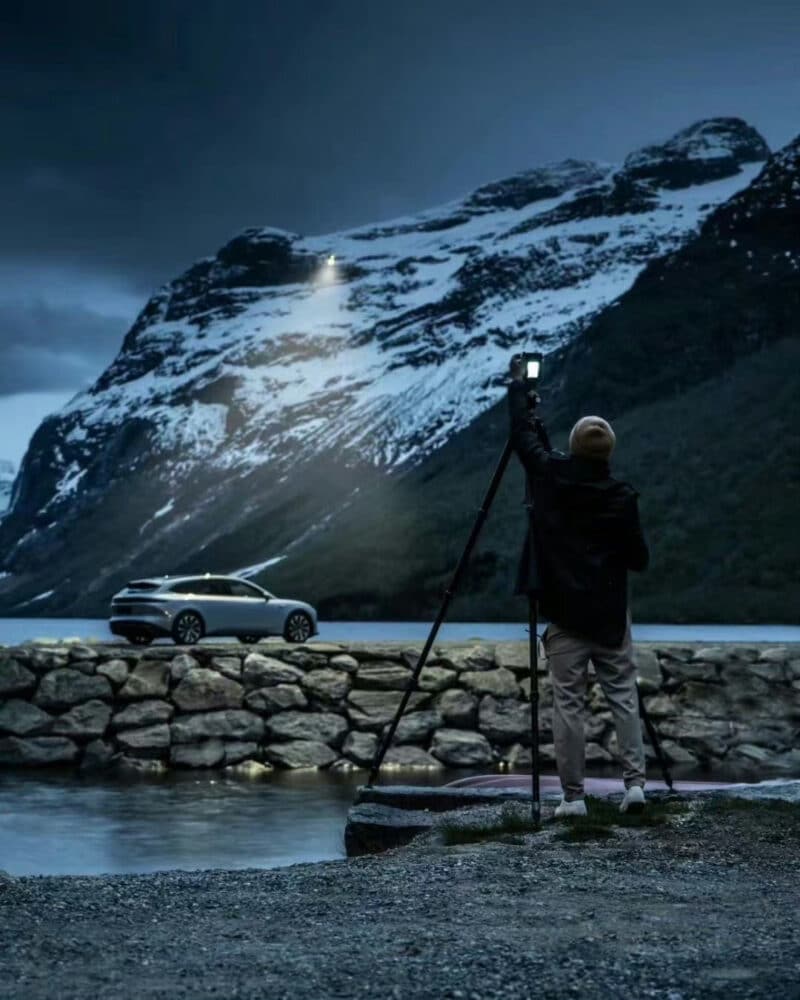 The ET5 Touring shares the exact dimensions as the ET5 sedan, according to MIIT, measuring 4790/1960/1499 mm (L/H/W) with a wheelbase of 2888 mm. To provide a comparison, the ET5 Touring is slightly larger than the BMW 3 Series Touring, with an additional 77 mm in length, 133 mm in width, and 57 mm in height.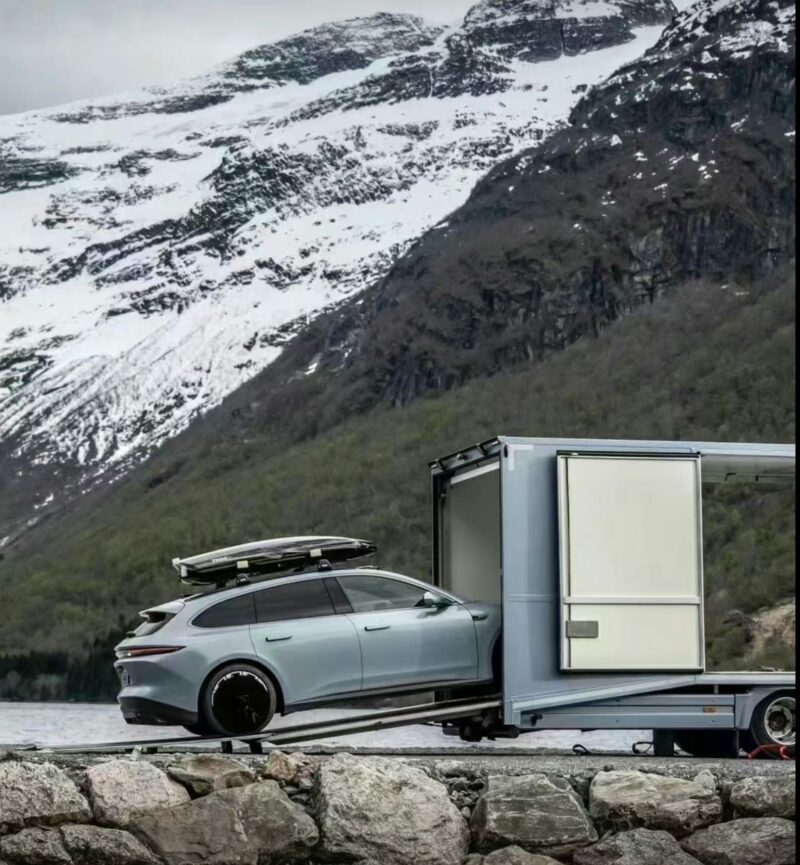 The ET5 Touring has a curb weight ranging between 2,195 and 2,245 kg, indicating that it is a relatively heavy vehicle. Its gross weight is 2,730 kg, further emphasizing its substantial weight. Additionally, the ET5 Touring has a towing capacity of up to 1,400 kg, allowing it to haul moderately sized loads.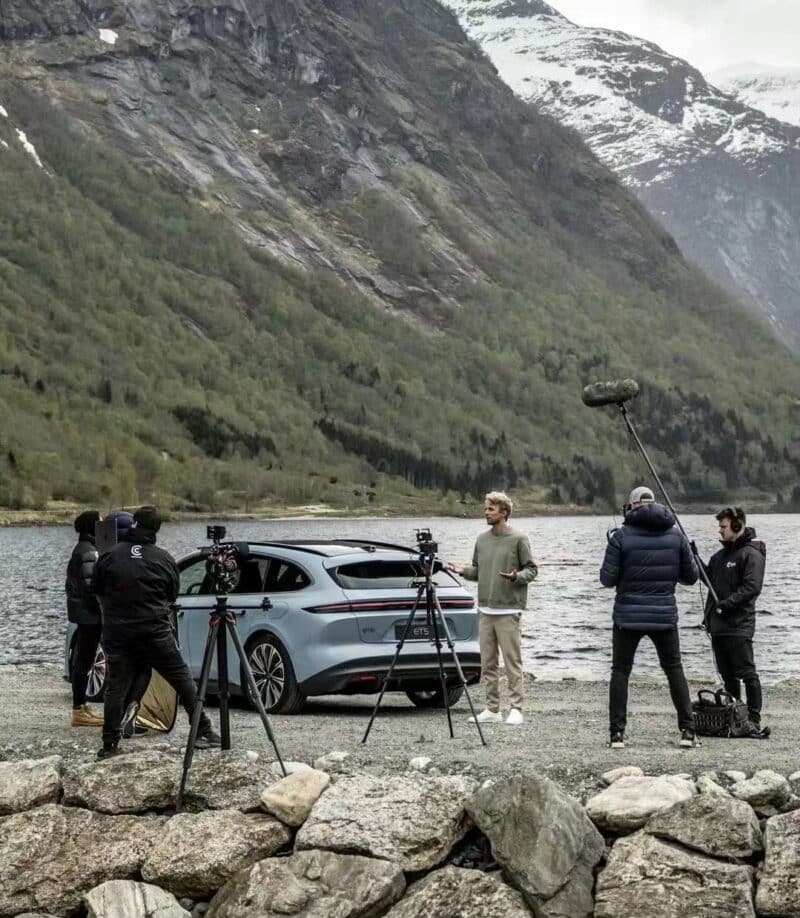 As with every NT2-based Nio, it will offer three battery options:
Standard range: Hybrid Ternary-LFP (NMC-LFP) battery with 75 kWh
Long range: Ternary NMC battery 100 kWh
Ultra long range: semi-solid state battery for 150 kWh (to hit mass production in H1 2023)
The ET5 Touring is equipped with two electric motors for power delivery. The front axle motor generates 150 kW (204 hp), while the rear axle motor produces 210 kW (286 hp). Combined, the ET5 Touring boasts a total power output of 360 kW or 490 hp. It is worth noting that the powertrain configuration of the ET5 station wagon is identical to that of the ET5 sedan.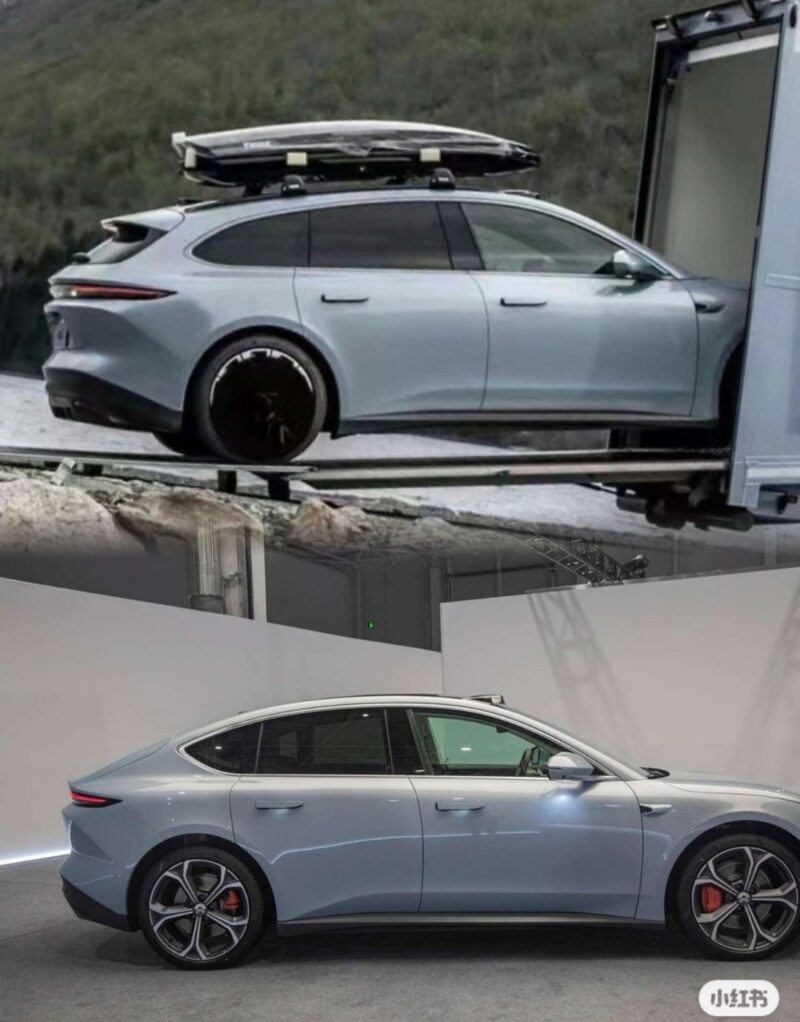 Station wagons/Kombi/Shooting brakes, whatever you call them, are very popular in Europe. Despite it peaking in the 90s and being slowly replaced by crossovers, it still has many fans on the Old Continent.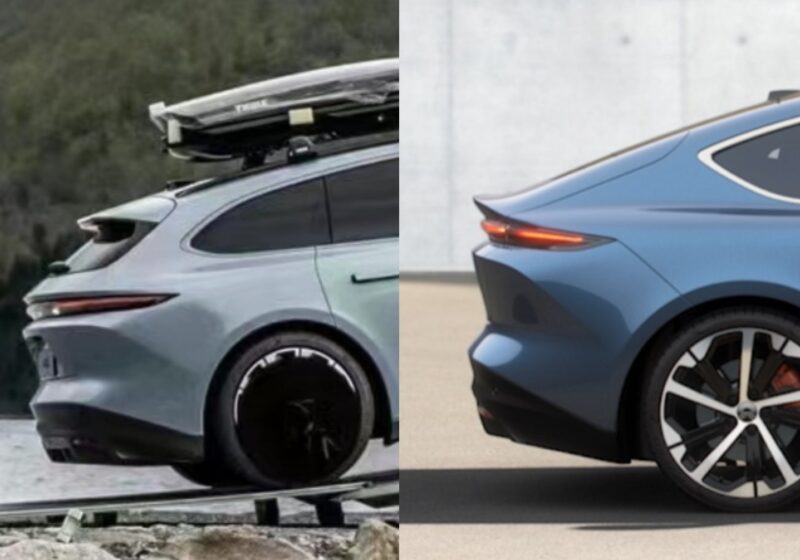 ET5 sedan is Nio's best-selling car in 2023, accounting for 65% of deliveries in April. It is also Nio's cheapest car, starting at 328,000 yuan (47,400 USD) in China. It started deliveries in Europe in April in Germany, followed by Sweden, Denmark, Netherlands, and Norway.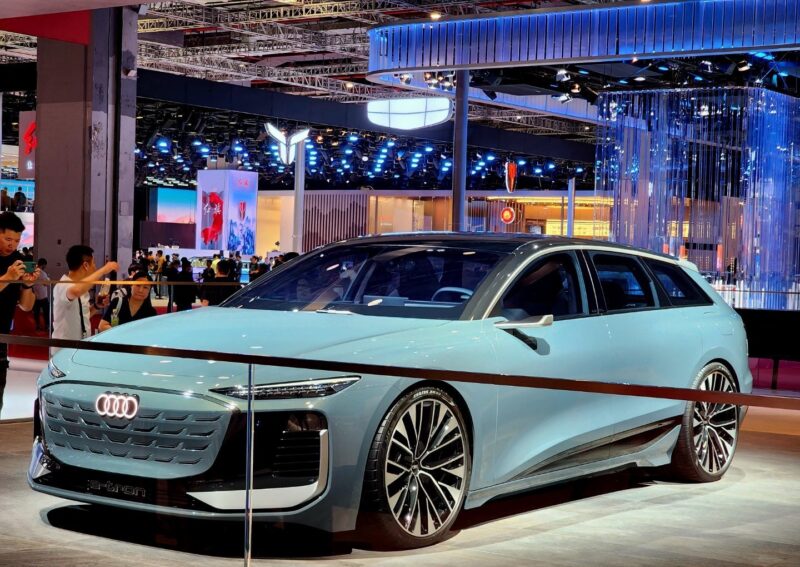 The ET5 Touring will compete in Europe with the Audi A6 Avant e-tron, A4 Avant, BMW Series 3 Touring, or Volvo V60.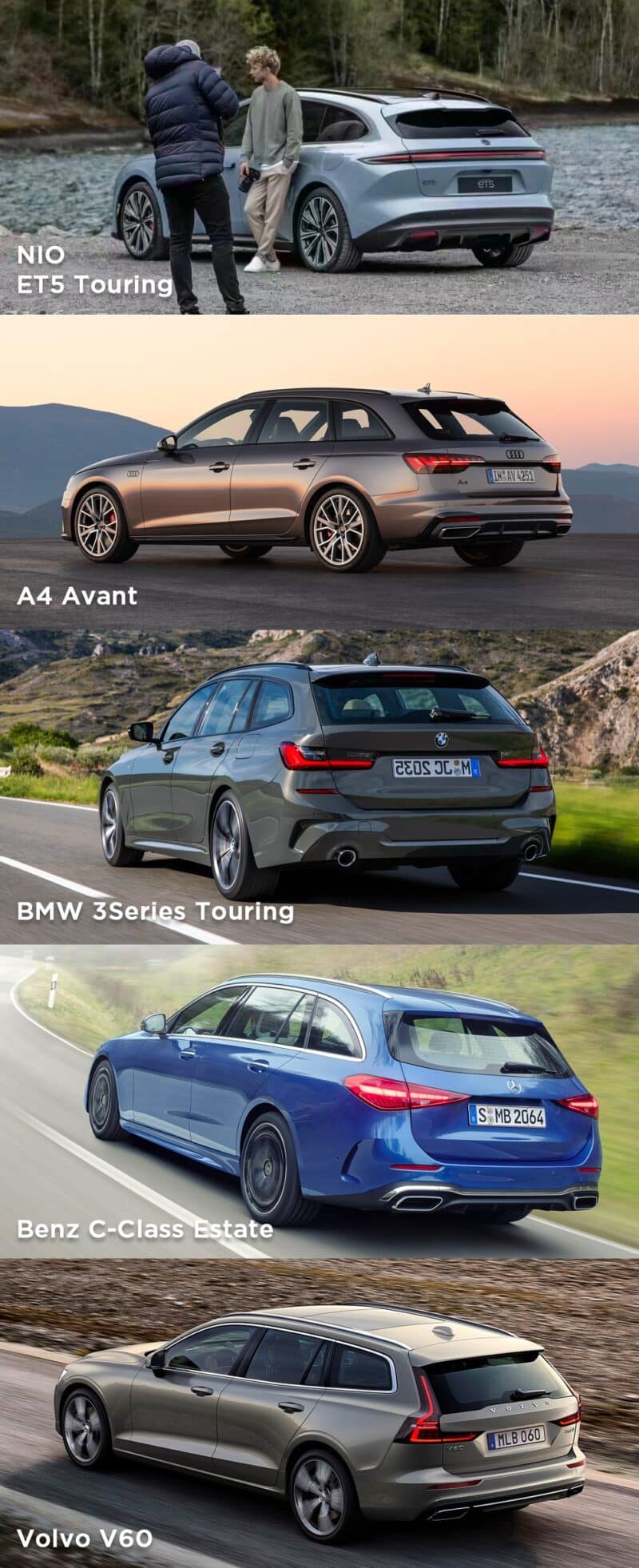 Spyshots credit: 君豪爱魔术 via Ken Kee