The interior of the Baojun Yep electric city-car from SGMW (SAIC-GM-Wuling) joint venture was unveiled in China with a floating twin screen and a customizable passenger bar. Moreover, the Yep appeared to be surprisingly spacious. Let's get to know it better!
Our regular readers know that Baojun is a brand under the SGMW joint venture formed by Chinese SAIC, Wuling and American General Motors. Currently, the SGMW produces Wuling and Baojun brands in China. They both are focused on making vehicles for huge cities. And the newest Baojun vehicle is Yep city car with a look of an off-road car.
All you should know about the Baojun Yep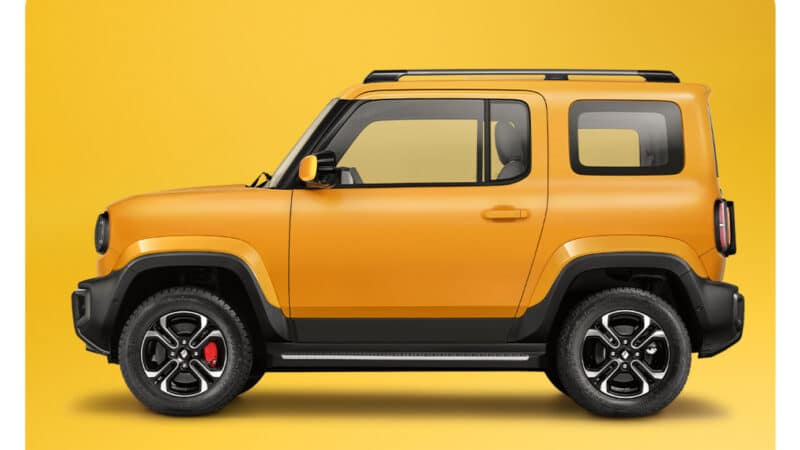 The Baojun Yep is a city car that looks like a very small off-road SUV. Its exterior design reminds cars like Mitsubishi Pajero Mini and Suzuki Jimny. As fot the Yep's dimensions, they are 3381/1685/1721 mm with a wheelbase of 2110 mm. So it is over 600 mm shorter than the mentioned Jimny. Back to the Yep, it has a look of an off-roader, but it isn't one. In fact, it is an RWD vehicle with an electric motor for 68 hp and 140 Nm. It has an LFP battery for 303 km of CLTC range. However, the 4WD version of the Yep will be available later.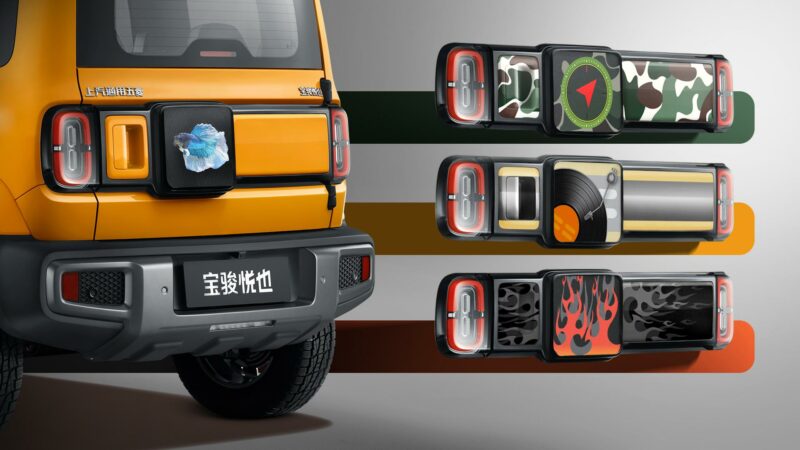 Worth mentioning that the Yep has an interesting feature, which is a digital screen mounted in the rear. It looks like the Apple Watch, but it is mounted on the car. According to Baojun, this screen will help young-generation to "express their personalities". To be even more desirable for the young generation, Baojun unveiled a retro-styled version with aluminum trim. Moreover, it seems that Baojun will also launch a pickup-truck version of the Yep. So they are taking this tiny EV seriously.
The Baojun Yep interior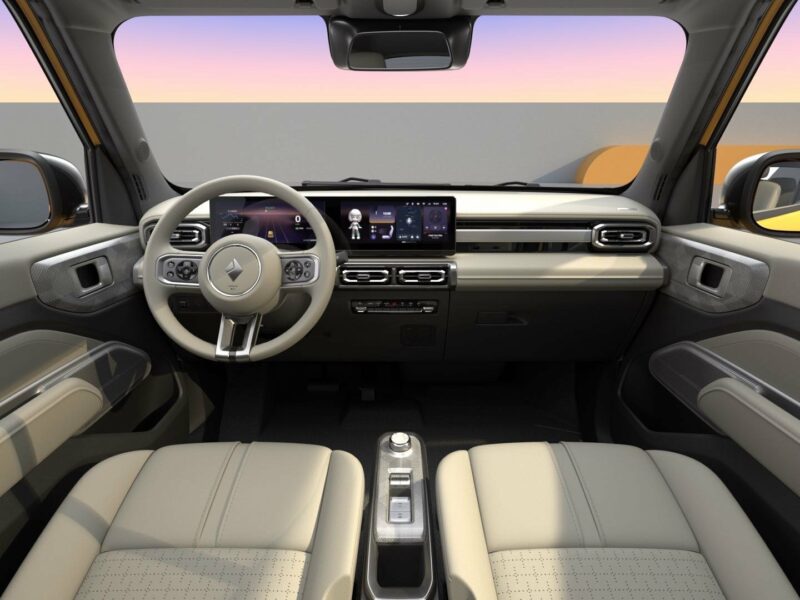 Previously, we have seen the Baojun Yep's interior only in spy shots. And now, we have a chance to see it in details. Let's start with the main screen. Actually, it is a floating block of two twin-screens with a diameter of 10.25 inches. It looks really close to the top trim level of the Wuling Bingo. It isn't a huge surprise since the same JV manufactures them. Under the screen, we can see a pair of air vents and a block of physical buttons. The steering wheel of the Baojun Yep is basic, with a round shape and three spokes. The center tunnel of the Yep has a rotary gear shifter, a drive mode selector, an electric parking brake button, and an AutoHold button. But there is no armrest, which is a huge minus.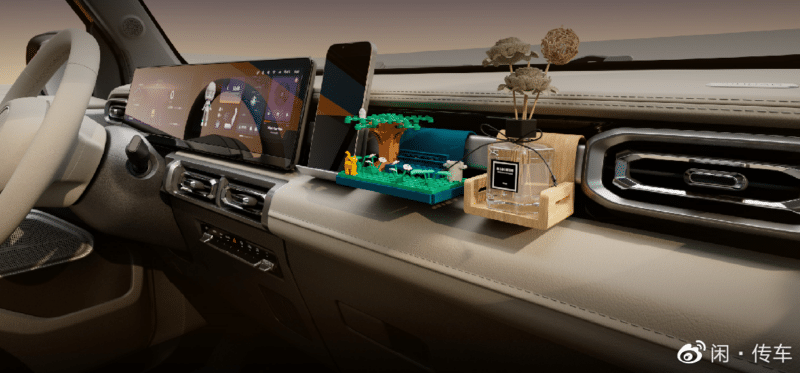 Worth mentioning that the center console of the Baojun Yep has a special bar for some accessories, such as a smartphone holder. The customizing of the center console is popular among young folks in China, so it is a nice touch to, once again, help them to "express their personalities". Let's also talk about materials in the interior. We should underline that they look basic and cheap, even in the top trim level car. It is understandable, since the Yep will cost about of 14,000 USD in China. But the Baojun Yep will also have an entry level spec with a single 7-inch screen and even worse quality of materials. So it is still the drawback of this vehicle.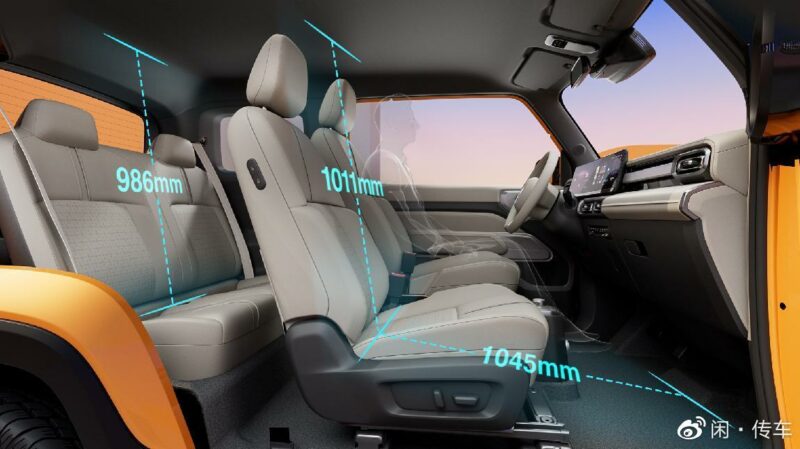 Now, let's talk about the "living space" inside the Baojun Yep. And it appears to be pretty spacious. There is about 1045 mm for the front passenger legs and about 1011 mm from the seat to the roof. If you want to get to the second row, you should press the button on the front seat and it will move forward. There, you have up to 986 mm of space from the seat to the roof. However, the space for knees wasn't specified. But it still looks okay. It can fit for kids or even for adults in case of a short trip.
Editor's comment
All in all, the interior of the Baojun Yep looks nice, but it has some questionable decisions like the lack of the armrest. Anyway, it also got some interesting features like a customizable bar. We should also keep in mind that the Yep is an affordable city car aimed at young buyers. And it looks like it has just what they need.  
Source: SGMW, Baojun Weibo, Weibo