The Hongqi S9 sports car from FAW Group and Silk EV suddenly showed up at the well-known Concorso d'Eleganza Villa d'Este in Lake Como. It is an event for classic, vintage and sports cars. Hongqi confirmed that they are determined to finish this project. However, the prototype car is far from finished. It has appeared that the S9 uses a small ICE and not the 4-liter V8. Let's get to know it better.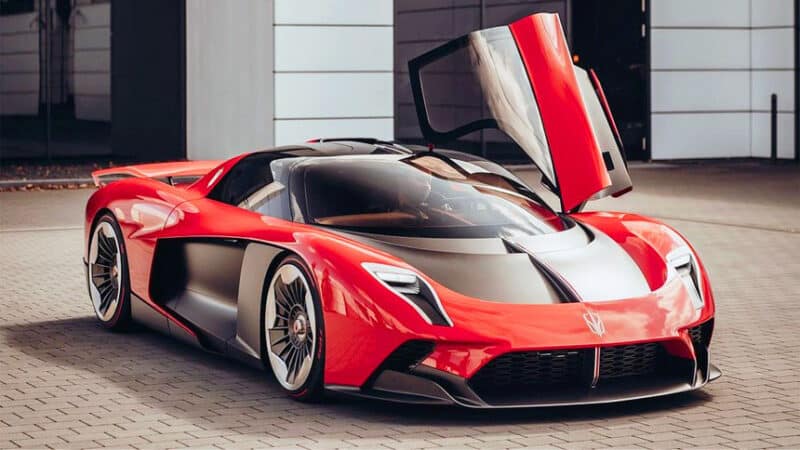 The S9 sports car is a Hongqi's long-term project that firstly debuted in 2019. It was said to use a 4-liter V8 and electric motors with a combined power output of 1,400 hp. Its zero-to-hundred acceleration time will be about of 1.9 seconds. As for the top speed, it was promised to reach 400 km/h. But here we should mention that Hongqi has promised too much, but they didn't keep their promises. They planned to launch the S9's production in Q2 2022. However, it is still far from the end. Some Chinese media even assumed that this project was terminated. But it looks like Hongqi still wants to launch the S9's production. Moreover, they bring it to the Concorso d'Eleganza Villa d'Este in Italy.
Hongqi S9 at the Concorso d'Eleganza Villa d'Este in Italy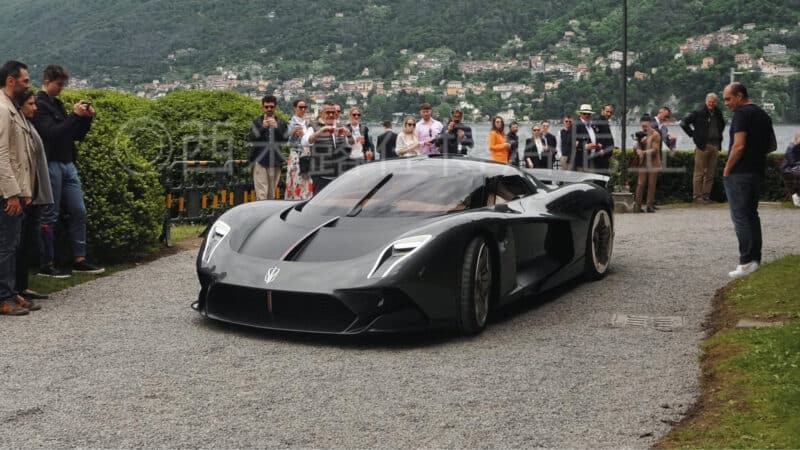 First of all, we will remind you that the Concorso d'Eleganza Villa d'Este is a famous Italian event that translates to English as 'Competition of Elegance of Villa d'Este'. As it goes from the event name, it takes place near the well-known Villa d'Este that has the 25-acre park around it. This event was welcoming visitors from 19th to 21th May 2023. This time, Pagani, Bugatti, Maserati and other sports cars were displayed there. And the Hongqi S9 also showed up.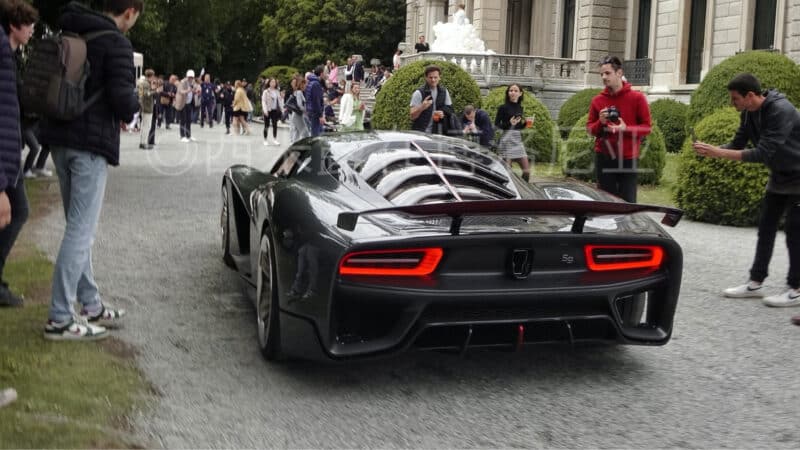 As we can see, the Hongqi S9's exterior differs from the prototype shown in 2022. It is finished in black color and has some chrome trim all around the body. We should also mention that the S9 has a red line that crosses the bonnet. It is a signature design feature of all the Hongqi cars that was initially used on the legendary Hongqi CA770. Back to the S9, it has a single windshield wiper and trapeze-shaped headlights. It also got some huge air intakes in the front bumper, doors, fenders, and the rear bumper. It also has a huge rear spoiler and an aggressive diffuser.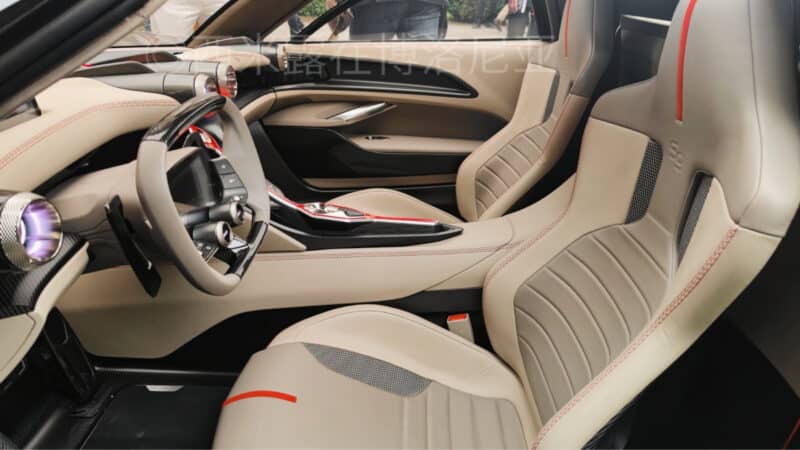 The Hongqi S9 may look like a sports car, but in fact, it isn't a performance vehicle at all. The displayed prototype has a temporary small ICE that just moves the vehicle and hasn't got impressive power output. However, Hongqi representatives on site mentioned that their previous problems of the Hongqi S9 were sold and it soon will be manufactured in the Emilia Romagna region, where Ferrari, Lamborghini and Pagani factories are located. We will remind you that FAW has a joint venture with Silk EV here.
Editor's comment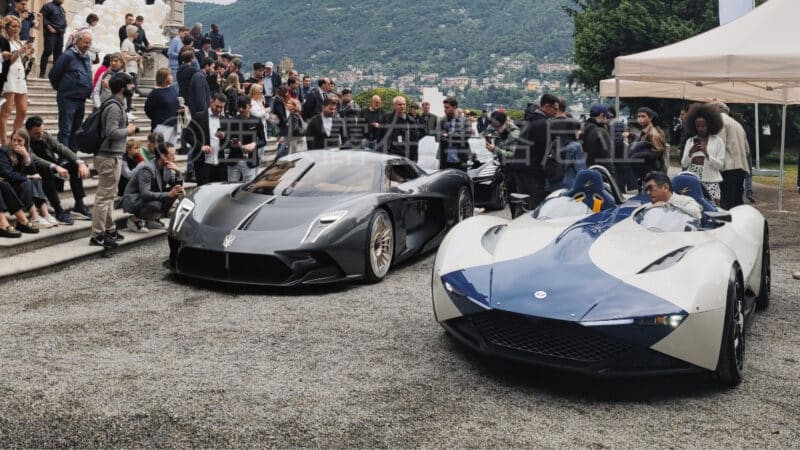 So, the Hongqi S9 is still alive, and it even made it to the Concorso d'Eleganza Villa d'Este to stand next to OGs of the super car industry. As we can see in shots, it attracted photographers' attention, but the regular audience doesn't look too interested in it. Here, we should also mention that Hongqi previously shared that the price tag of the S9 will reach 1.8 million USD. FAW and Silk EV wanted to produce only 99 of them. Nowadays, even this modest number looks like an insane amount of cars with a sticker price about of 2 million USD from the Chinese brand without a rich history of manufacturing super cars. So, Hongqi will probably produce a smaller batch of the S9, if they nevertheless are brave enough to launch its production.
Source: Concorso d'Eleganza Villa d'Este, Weibo