Today, Huawei's Chief Executive Officer Richard Yu (Chengdong Yu) has shared a picture of the first Huawei's sedan that belongs to the new brand called 'Luxeed'. It is a part of the joint project between Huawei and Chery. Previously, we thought that it will be the part of AITO brand. The Luxeed sedan stands on the E0X platform from Chery and adopts interesting design language.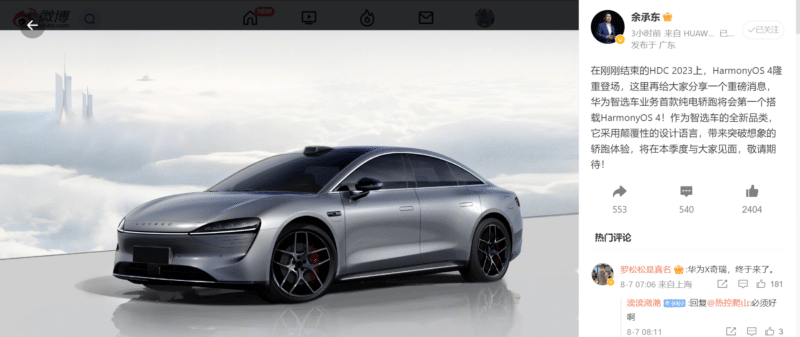 First of all, let's talk about the name of this sedan coupe. And it is 'Luxeed'. This name, in fact, sounds like a mix of the well-known American Lucid and the Exeed high-end brand from Chery. As a result, it is highly questionable because many people will be possibly confused because of this naming. Anyway, let's get to the car itself.
Luxeed sedan exterior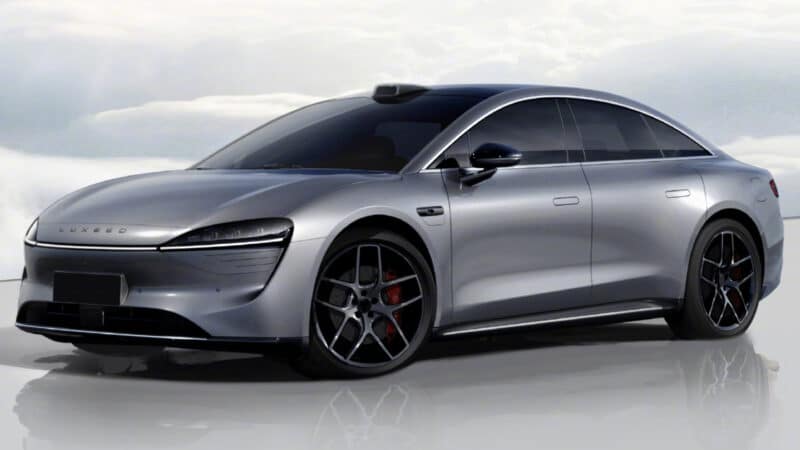 The Luxeed sedan's code name is EH3. Previously, it was spied several times in China. And now, we can see this vehicle in details. First of all, we can easily tell that it is exactly the same model that was spied in the camouflage by its signature thin headlights and five-spoke rims. As we can see in the official image, the Luxeed EH3 has a sloped bonnet line, air flows in the front bumper that sit right under the headlights and the small trapeze-shaped air intake. Its headlights are connected by a thin LED strip.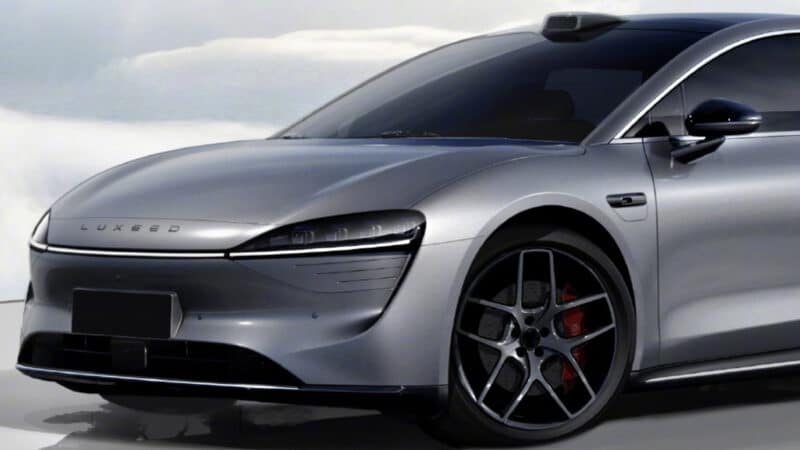 The Luxeed EH3 has wide wheel arches, Brembo brakes, retractable door handles, small side view mirrors and a LiDAR sensor on top of the roof. Speaking about the proportions of this vehicle, we can see that it is actually a four-door sedan with a slick roofline. As a result, it reminds some coupe vehicles. We can underline that this styling is quite popular among many Chinese automakers. As a result, the Luxeed EH3's body shape looks similar to the BYD Han, Voyah Passion (Zhuiguang), Nio ET7, etc.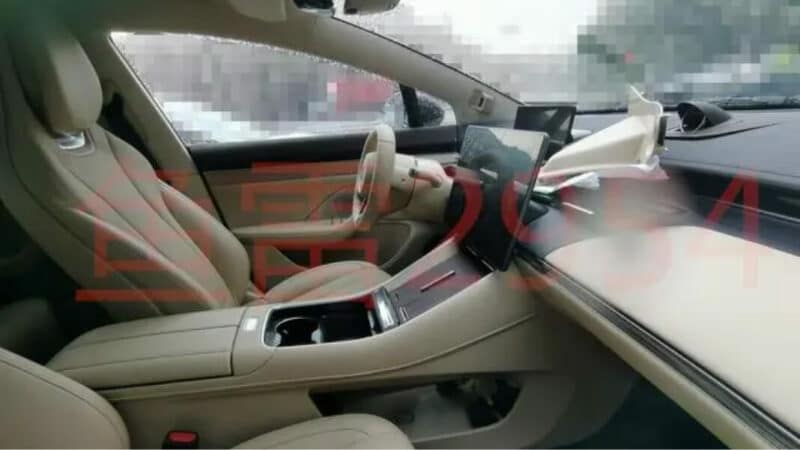 We will also remind you that previously the interior of the Luxeed EH3 was also spied in China.
Luxeed sedan detailed information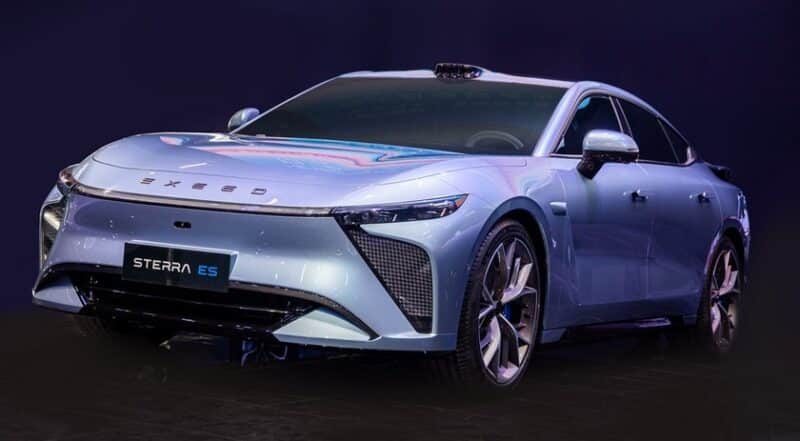 The Luxeed EH3 sedan stands on the E0X platform from Chery. The same architecture also underpins upcoming Exeed Sterra ES and Exeed Sterra ET vehicles. Its main features are a CATL's battery for 700 km of range that supports 800V charging, air suspension and dual-motor all-wheel drive.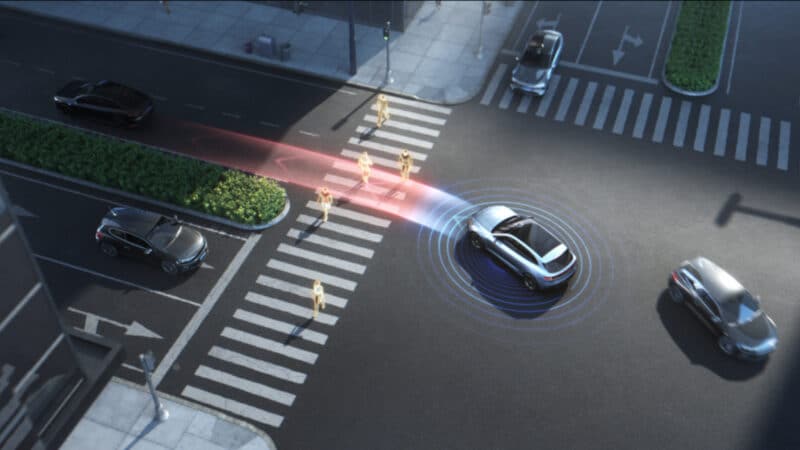 As for the smart driving system, the Luxeed EH3 will be equipped with Huawei ADS 2.0. Speaking about hardware, it comprises a LiDAR sensor, 11 HD cameras, 3 millimeter-way radars and 12 ultrasonic radars. The Huawei ADS 2.0 system can drive up to 200 km without manual intervention. It also supports the NCA (Navigation Cruise Assist) that allows a car to drive on its own in cities or on highways. Right after the launch, this function will work in 45 cities across China. However, Huawei plans to increase its number in the future.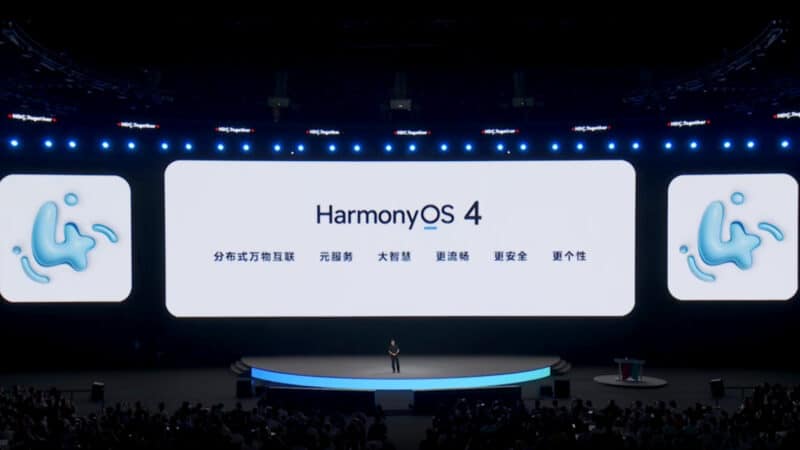 There is one more feature of the Luxeed EH3, and it is the HarmonyOS 4 system. It will be highly compatible with Huawei phones, laptops, etc. Moreover, it will support video games, thanks to the powerful 8295 chip from Qualcomm. You will also be able to connect a quadcopter drone to the car, and it will stream the video right in the car's monitor. Of course, there is much more stuff, including new apps, enhanced voice interaction, etc.
Back to the Luxeed EH3, its starting price will start from 200,000 yuan (27,810 USD). It will possibly make its official debut in Q3 this year. There is a chance the EH3 will be displayed at the Chengdu Auto Show in August. We will keep an eye on this car, so stay tuned!