Previously, we have covered the early spy shots of the AITO EH3 electric sedan from Chery and Huawei. Now, its detailed spy shots leaked online, revealing a LiDAR sensor on the roof, some design features, and a giant floating screen inside. It stands on the E0X platform from Chery and features 700 km of range with a CATL battery.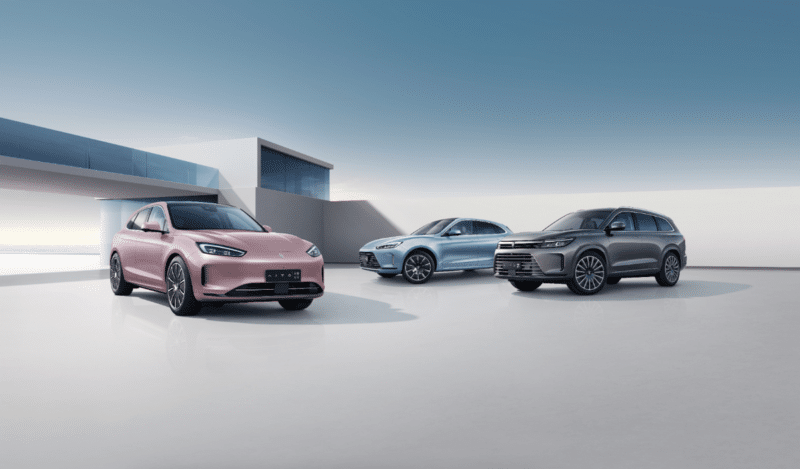 As we have reported earlier, Huawei is extending its automobile business in China. Previously, it has jointly launched the AITO brand with Seres, a company under Dongfeng Motor. Aside from the AITO project, Huawei also jointly works on the Avatr brand with Changan and CATL. Moreover, it supplies electric motors, chips, OS and sensors to ArcFox (BAIC). Nowadays, Huawei sells AITO, Avatr and ArcFox cars in its flagship stores. And now, it started to work jointly with JAC and Chery on AITO's model line. As a result, soon the AITO brand will get an electric MPV from Huawei and JAC, and an electric sedan from Huawei and Chery.
AITO sedan from Huawei and Chery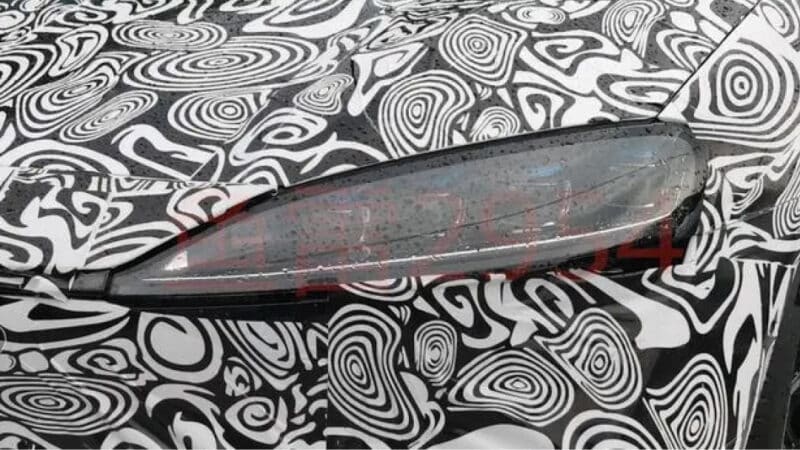 The AITO sedan from Huawei and Chery has a code name, EH3. So, for now, we will keep calling it "AITO EH3". In fact, the letter "H" here represents Huawei. As we can see in spy shots, it adopts the AITO design language with thin triangular shaped headlights, a sloped bonnet line and a signature taillight unit. It has a slick aerodynamic shape, relatively big five-spoke wheels and a LiDAR sensor on top of the roof. The EH3 also has Huawei ADS sensors in the front fenders.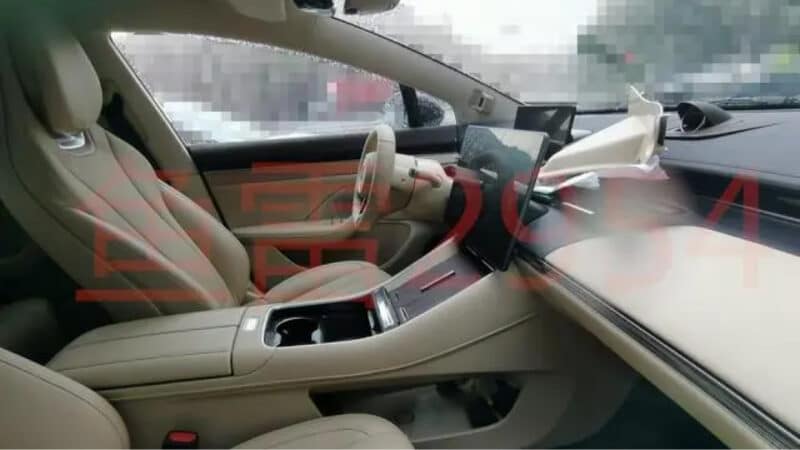 Inside, the AITO EH3 adopts a new design language with a huge floating screen, a thin instrument panel, and a very small steering wheel. Moreover, we can see that the gear shifter sits behind the steering. The center tunnel of the AITO EH3 has two wireless charging pads, two cup holders and a spacious compartment. On the front pillar from the driver's side, we can notice a Face ID sensor. Here, we should mention that the EH3 stays in line with the Sterra ES sedan from Exeed, a high-end Chery brand. It isn't a huge surprise since these cars share the same platform.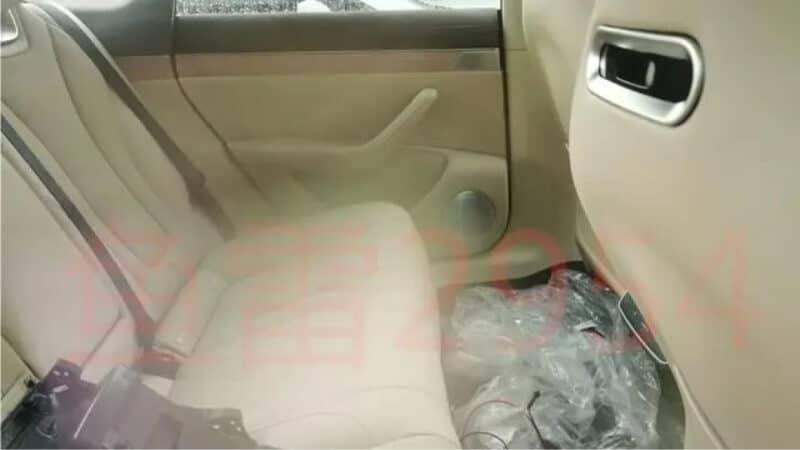 In the second row of seats, we can see lots of leg room, a flat floor and a minimalistic door card without a visible door handle. We can also notice that the front seats of the AITO EH3 stay in line with the Sterra ES sedan. At last, we should underline its color scheme that comprises a cream beige and black colors. It looks quite cozy.
AITO EH3 tech side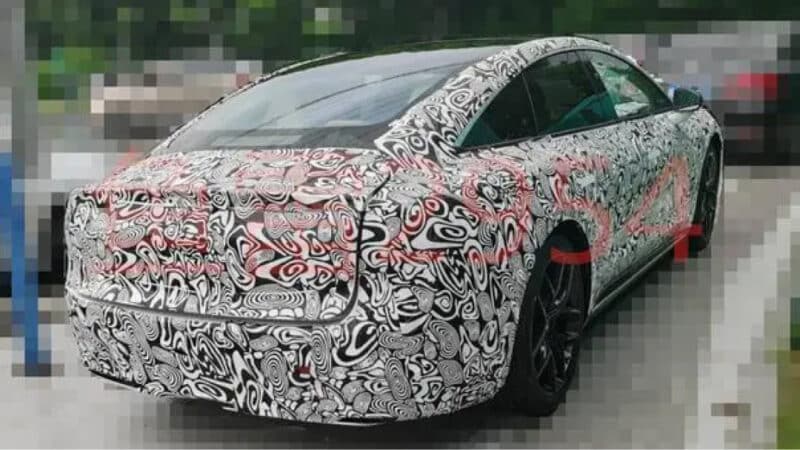 As mentioned, the AITO EH3 is underpinned by the E0X platform designed by Chery. It will have a Qilin ternary (NMC) battery from CATL on board. As a result, its range will reach 700 km. Moreover, the EH3 will support 800V charging. In simple words, you will be able to charge up to 150 km of range in five minutes. Of course, it also depends on the charger and vehicle BMS system. Aside from the battery, the EH3 will be also equipped with Huawei autonomous driving system, 8295 Qualcomm chips and 23 speakers. As for the powertrain, its details have yet to be revealed. But the EH3 will be able to speed up from 0 to 100 km/h in 3 seconds.
The market launch of the AITO EH3 is scheduled for next year. However, we can see a pre-production model at some Auto Shows during the H2 this year. The price range of the EH3 is unknown. But there are rumors that it will start from 200,000 yuan (27,700 USD). Of course, for this price, it will be an RWD entry-level model.
Editor's comment
As we can see, the AITO EH3 is quite an interesting vehicle that features a nice powertrain, high-tech autonomous driving system, etc. After the market launch, it will rival some other high-end electric sedans and liftbacks such as Rising F7, BYD Han, etc. With Chery's manufacturing and resources, it can easily become the bestselling AITO's car.
Source: Weibo