The Alps all-electric sedan from Nio that stands on the new NT3 platform was spotted in China. It has a single electric motor and supports 800-V charging and battery swap technology. In terms of styling, it stays in line with the Nio ET7. Let's get to know it better.
Briefly about Alps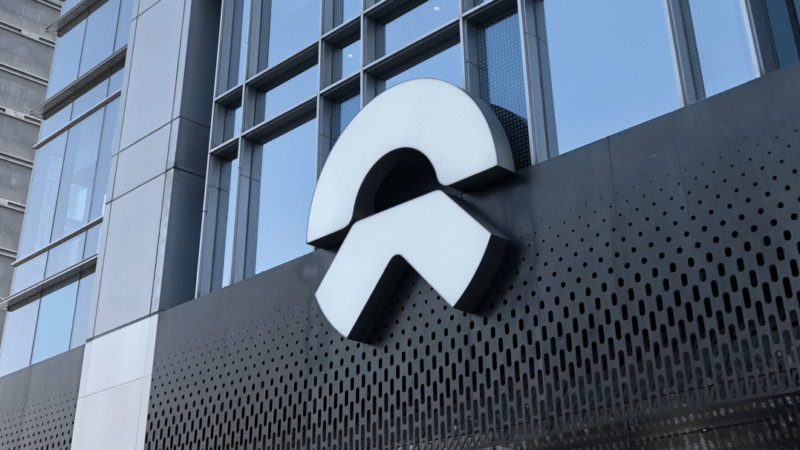 Before we will crack on with the Alps sedan, we will remind you that Alps is an all-electric brand with a price range of 200,000-300,000 yuan. According to different insiders, the first vehicle under the Alps brand will be sedan or SUV. However, they do agree that all the Alps vehicles will be underpinned by the brand-new NT3 platform. As for the battery pack, there will be two options: the first one for 60 kWh and the second one for 90 kWh. Both of them support 800-V charging and the third-generation power swap technology. Nowadays, the Alps sedan was spied in China. Let's get to know it better.
Alps sedan spy shots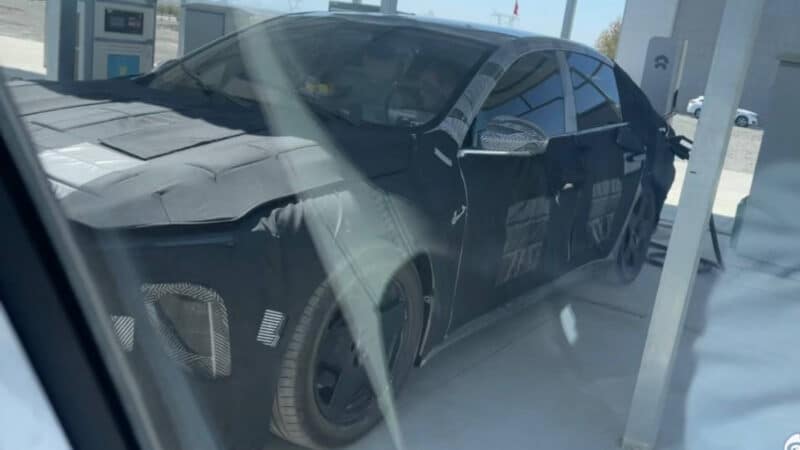 Recently, the Alps sedan from Nio was spied in the wild in China. According to some informed Chinese bloggers, this vehicle currently undergoes road tests. We should underline that the spotted vehicle looks really similar to the Nio ET7. But we can easily distinguish that it isn't the ET7 by its roof. As we can see in the shots, it hasn't got a LiDAR sensor and two cameras. They can be seen in every Nio model that stands on the NT2 platform.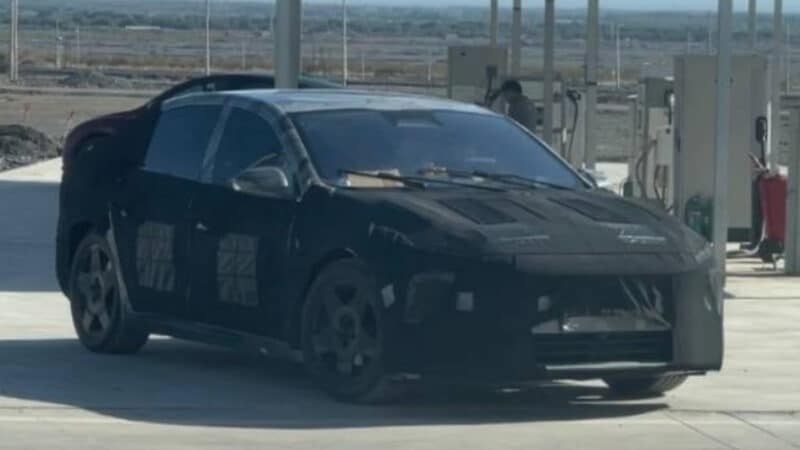 We can underline that the Alps sedan has a slick body shape and a low belt line. Its front end has got a split design with narrow running lights and high beams integrated into the front bumper. Under the windshield, we can notice a camera that is a part of the smart driving system. The roofline of the Alps sedan is slick. It also has retractable door handles, black five-spoke rims, disk brakes and a ducktail spoiler. In terms of body size, the Alps sedan's length is about of 5 meters.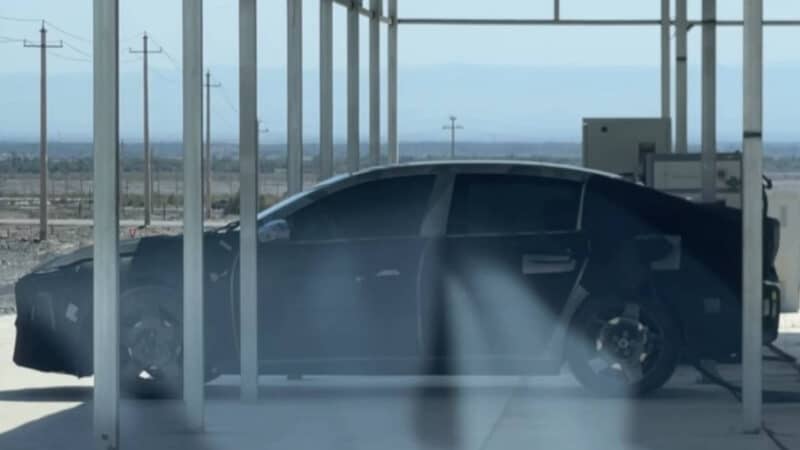 Of course, this vehicle can appear to be just a mule car. It means that its exterior design can be changed later. However, the car in the spy shots doesn't look like a mule test sample. In contrast, it seems to be a pre-production model. Anyway, the new car will be equipped with a single electric motor. As for the batteries and price range, we have already talked about them.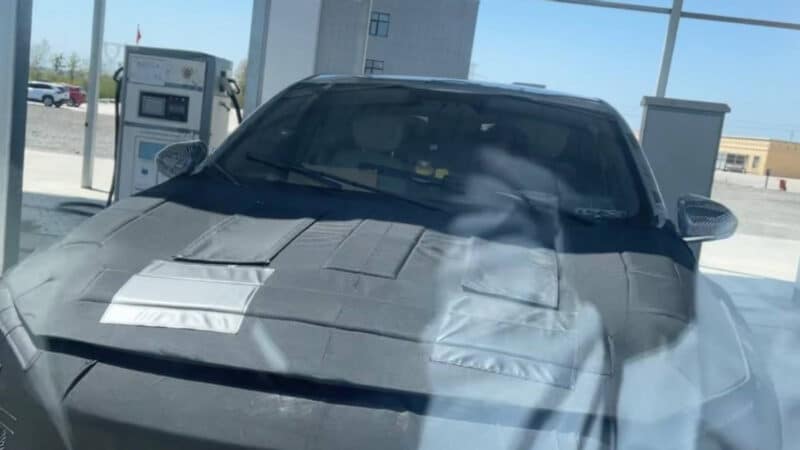 According to Nio's plan, the first Alps' vehicle will hit the market in 2024. It will rival Xpeng, Deepal, BYD and other brands. We will keep an eye on this vehicle, so stay tuned!
Source: Weibo