BYD Song L made an official debut at Chengdu Auto Show on Friday. Mid-size SUV that follows shooting brake design is expected to enter the market in the next quarter.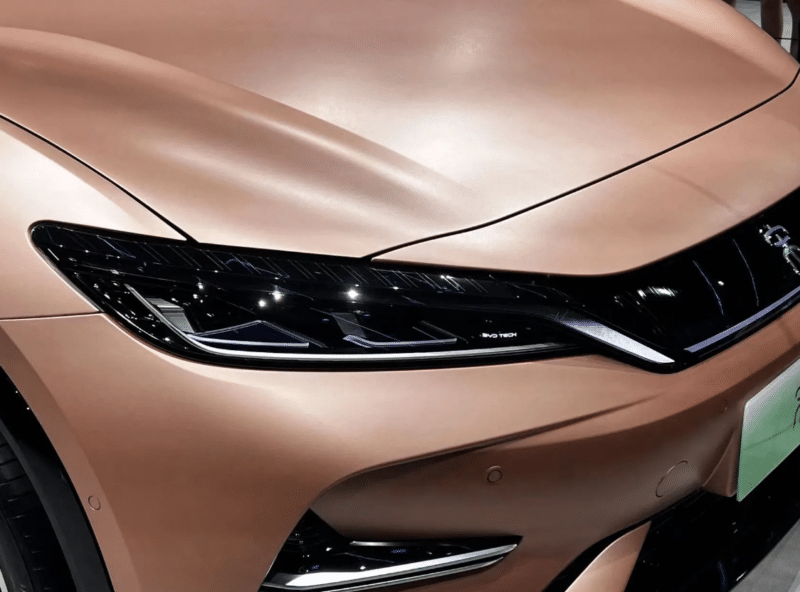 Based on then previous data revealed by the Ministry of Industry and Information Technology, the electric SUV fastback offers single and dual motor variants, with a maximum power of 380 kW (510 HP). The single motor option will offer 230 kW of power (308 HP), while the AWD dual-motor version will add a front motor with 150 kW. The top speed is limited to 201 km/h.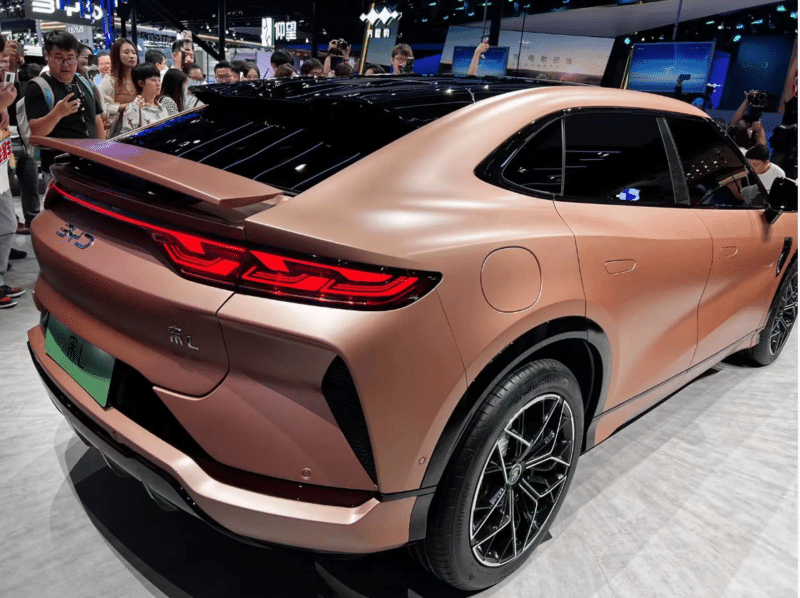 Song L sits on e-platform 3.0 and will feature an LFP Blade battery manufactured by BYD's subsidiary Jinan Fudi Battery Co., Ltd. (FinDreams). The battery will be placed in a cell-to-body chassis (CTB), which was first introduced last year in the car maker's electric compact sedan fastback, Seal. The car's dimensions are 4,840/1,950/1,560 mm with a 2,930 mm wheelbase.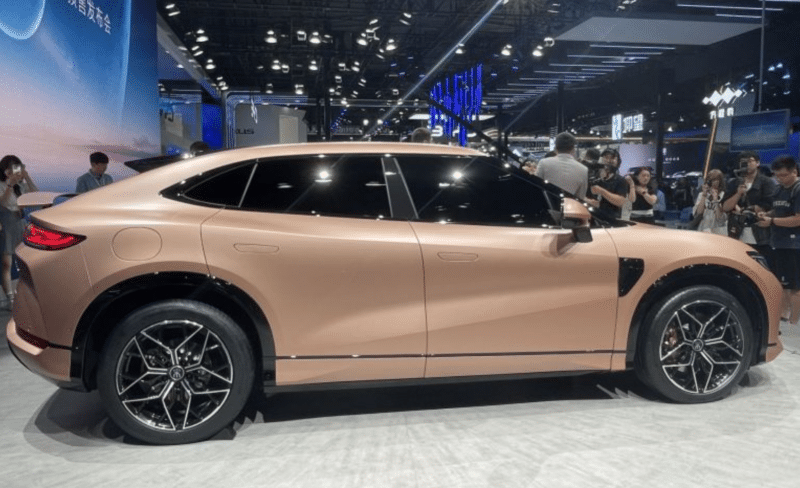 The new SUV fastback is a part of the Dynasty series together with Han, Tang, Yuan Plus (Atto 3), and the rest of the Song family. As suggested, all Dynasty series cars are named after Chinese emperors. Song L has cool-looking frameless windows, a blacked A-pillar, hidden door handles, a large panoramic roof car, and a pop-out lip spoiler on the tail.
Source: Dongchedi, Internet Info Agency