Xpeng's product roadmap was revealed in China. It has appeared that it plans to seemingly broaden its model line until 2025. Xpeng will launch six models: X9 MPV, G7 SUV, F57 sedan, F61 SUV, E29 coupe and F59 sedan. The first vehicle in this line, the X9 MPV, will hit the Chinese market in Q4 this year. Let's get to the details about these cars.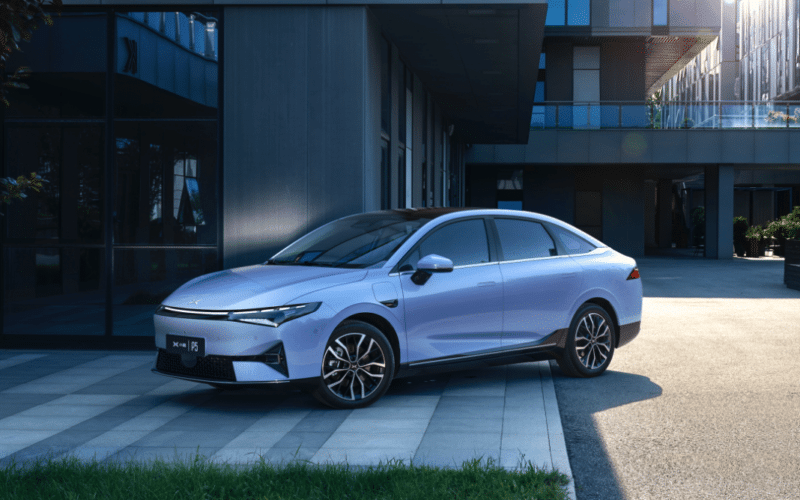 First, we will remind you that currently, the Xpeng's model line comprises five models that are divided into two series. The first one is called P-series and comprises P5 and P7i sedans. As for the second one, it is called G-series, and it consists of G3i, G6 and G9 electric SUVs. We will also remind you that Volkswagen has recently bought the Xpeng's E/E architecture that underpins its flagship model, the G9 SUV. However, the Xpeng's sales volume declined, comparing to last year. So, they need some new blood to enhance their market positions.
Xpeng future model line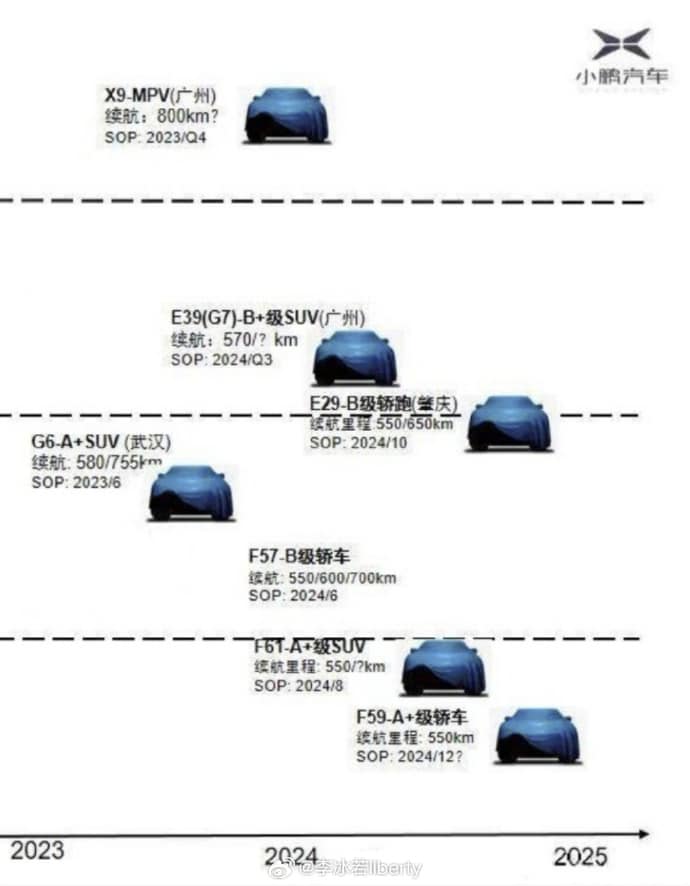 As it goes from Xpeng's roadmap, it has huge plans ahead. We have already mentioned that Xpeng wants to launch six models by 2025.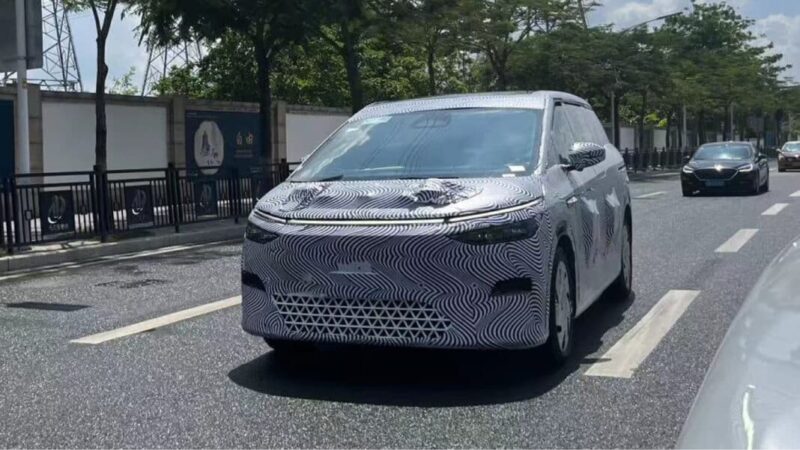 Let's crack on with the first one of them. And it is the Xpeng X9 MPV that was previously known by its code name H93. It will hit the market in Q4 2023. We have already reported on this vehicle several times. It is a relatively big MPV with a new design language and slanted D-pillars. According to the information from the roadmap, it will have up to 800 km of range. We will remind you that the Zeekr 009 MPV has almost the same range.
In June 2024, Xpeng plans to launch an electric mid-size sedan with a code name F57. There are little details on this vehicle. According to roadmap, it will have 550-km, 600-km and 700-km range options. We will also mention that previously, Xpeng applied for a bunch of trademarks. And one of them was Xpeng P6. We can assume that it will be the name of the Xpeng's F57 sedan. According to an industry insider, the F57 will cost 200,000 – 300,000 yuan (27,450 – 41,160 USD).
The next vehicle in the Xpeng's roadmap is the F61 compact SUV that will become a part of G-series. It will be able to run up to 550 km on a single charge. Judging from Xpeng's trademarks application that had leaked earlier, this SUV can get the G5 name. It will hit the Chinese market in August 2022 with a price tag about of 150,000 yuan (20,580 USD). Soon after the F61, the new Xpeng's model will hit the market. It is the E39 SUV that revealed its name: G7. So, it will be positioned right between the G6 SUV-coupe and the G9 flagship SUV. The G7 will have 570 km of range. Its market launch is scheduled to Q3 2024 with a starting price of 250,000 yuan (34,300 USD).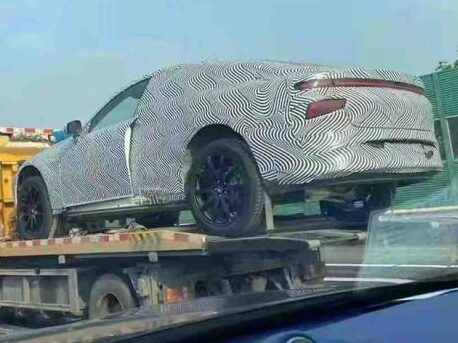 Next, the Xpeng E29 will hit the market. And it is a quite interesting car since it will be the first electric coupe from the Xpeng. It seems that the startup from Guangzhou has seen the hype around the Neta GT and the MG Cyberster. So, they have decided to launch their own coupe. We will remind you that last year we have reported about the mysterious Xpeng's two-door coupe that was spied in China. This coupe will hit the market in October 2024 with a starting price of 300,000 yuan (41,160 USD).
At last, in December 2024, Xpeng will launch the compact sedan with a code name F59. It can possibly become the P3 sedan, since Xpeng owns this trademark. So, it will become the entry-level sedan in the Xpeng's line that will be positioned below the Xpeng P5. The F59 will have 550 km of range and a price starting at 150,000 yuan (20,580 USD).
So, we can see how massive are Xpeng's plans actually are. Within 1.5 year, they want to launch six models in the market. It seems that Xpeng desperately wants to enhance its sales number by launching various cars in the market. We will keep an eye on their its efforts, so stay tuned!
Source: Weibo