The Zeekr 001 FR liftback from Geely to possibly have four independent electric motors. Zeekr shared this information as it started warming up before the official premiere that is scheduled for September 1. The Zeekr 001 FR is a sporty version of the standard model that will have a price of about 1 million yuan (137,000 USD).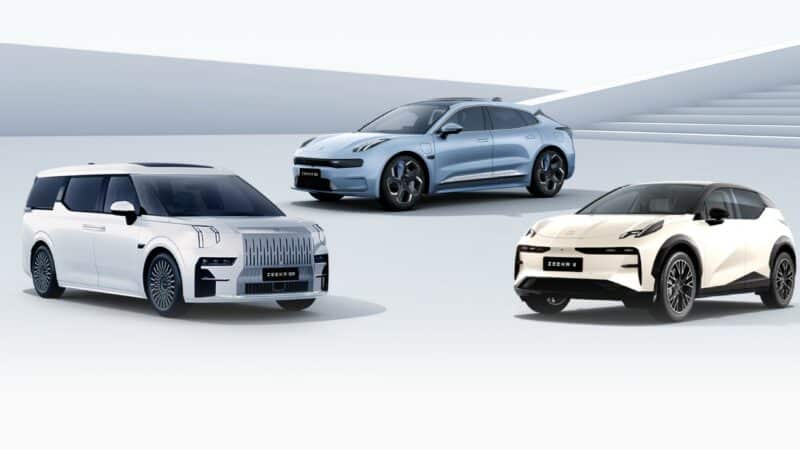 First, we will remind you that Zeekr is a high-end electric brand under Geely that was founded in 2021. Its first model that hit the market was the Zeekr 001. Later, two more models were launched: Zeekr 009 MPV and Zeekr X SUV. The cumulative deliveries of Zeekr have already overcome 130,000 units. Moreover, Zeekr will soon make an IPO that will help this brand with further development. These investments will also be helpful for Zeekr's overseas plans, as they have already started shipment of Zeekr 001 vehicles to Europe. What is more, soon, Zeekr will launch in Israel and Kazakhstan.
Zeekr 001 FR details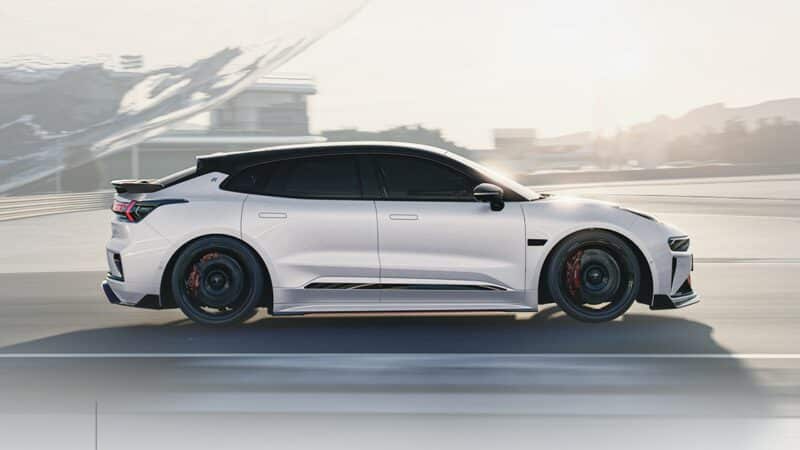 We will start with some basics on the Zeekr 001 FR (FR means Future Road). Same with the standard model, it stands on the SEA (Sustainable Electric Architecture) platform from Geely. The same architecture underpins Smart #1, Jiyue 01 and other Zeekr models. However, a slightly adjusted SEA platform underpins Lotus Eletre (EPA) and Radar RD6 (M.A.P.).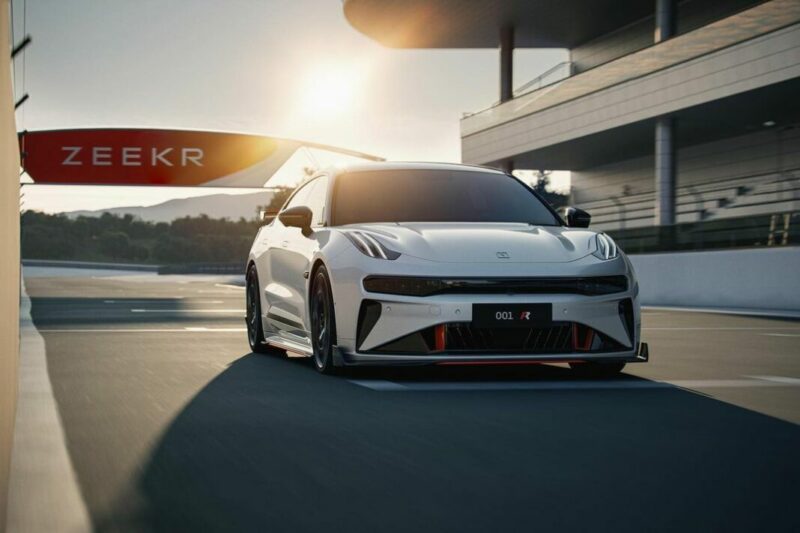 Back to the Zeekr 001 FR, it stays close to the standard version in terms of exterior design. It has a distinguishing body shape that looks like a shooting brake. The front end of the Zeekr 001 FR has a sporty bumper with a large trapeze-shaped air intake and a red stripe on it. On the rear, the 001 FR has a large spoiler that increases downforce. In terms of dimensions, they are unknown. But we can suppose that they won't change much. We will remind you that the standard Zeekr 001's length, width, and height are 4970 mm, 1999 mm, and 1560 mm, respectively. For clarity, the 001 is 4 mm shorter, 32 mm wider and 151 mm higher than the Porsche Taycan Cross Turismo.
Three or four electric motors?
The powertrain of the Zeekr 001 FR wasn't detailed as well. However, Zeekr hinted that this vehicle would be quite powerful by saying "Plaid is dull" on their social media. Previously, some Chinese sources reported that it will have three electric motors on board. Keep in mind that Zeekr 001 FR is underpinned by a platform, similar to the one that underpins Lotus Eletre R+ with three electric motors. So, it is possible for the Zeekr's liftback to have three electric motors.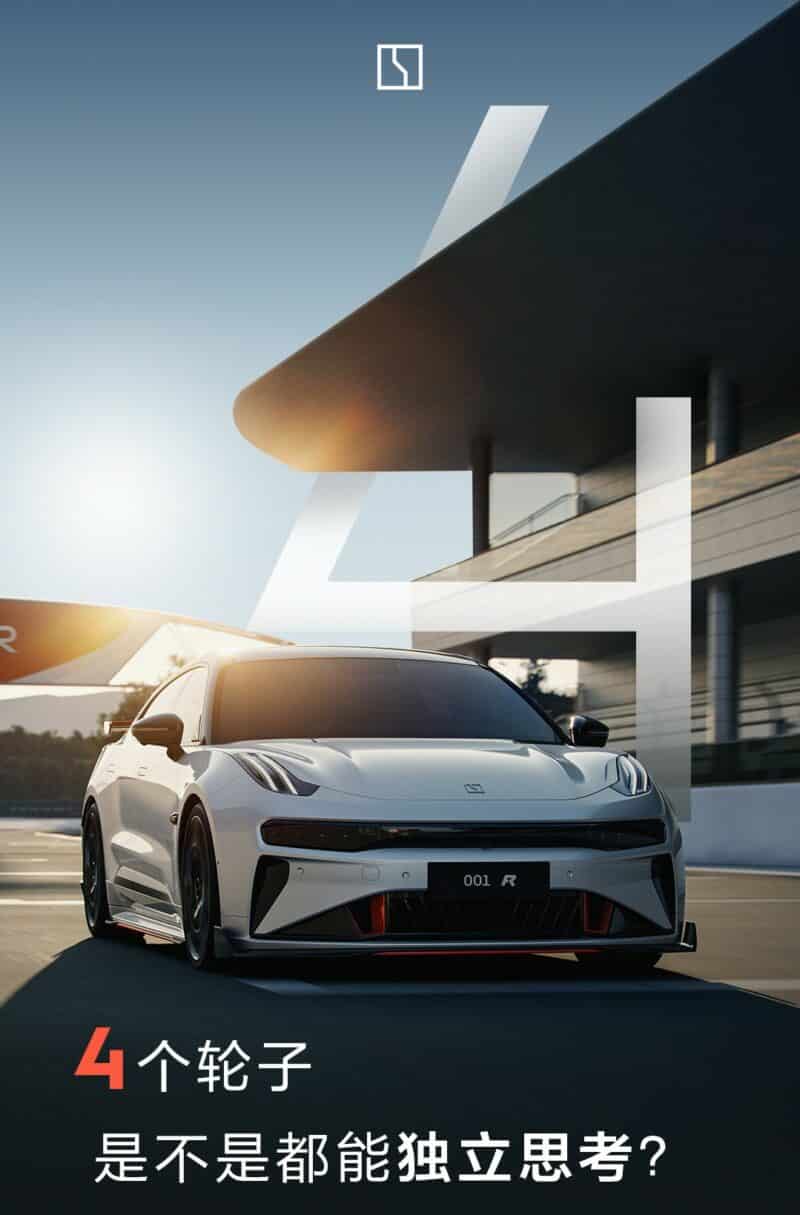 Nowadays, Zeekr hinted that the 001 FR can possibly have four electric motors. They have shared its picture by saying "4个轮子是不是都能独立思考?" (Can all 4 wheels think independently?). In this case, it can have over 1,000 hp. They have also stated that we will know the answer on September 1, when the car will be officially revealed. In case the 001 FR will have four electric motors, it will become the first electric vehicle with 4 motors which is underpinned by the SEA platform.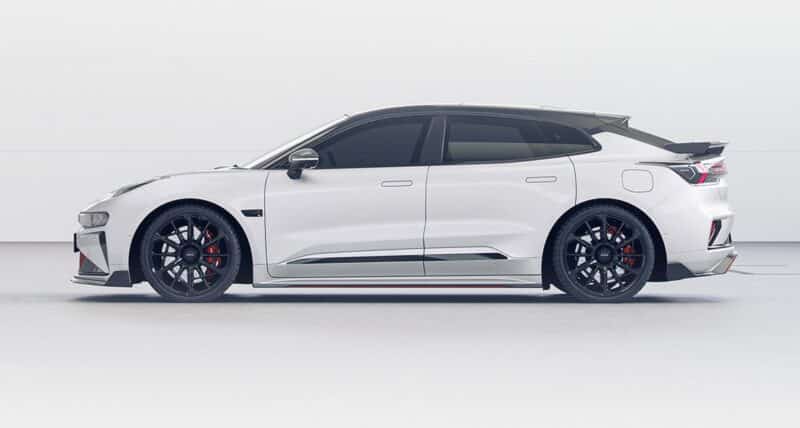 As we have already mentioned, the starting price of the Zeekr 001 will be about 1 million yuan (137,000 USD). We will keep an eye on this car, so stay tuned!
Source: Weibo