Chery Group 2023 sales passed the one million mark on August 20th, two months earlier than the last year, to sell its first million cars the car maker needed 93 months, said Chery's deputy general manager, Zhang Guozhong. The sales include all Chery's brands – Chery, Exeed, Jetour, Omoda, Jaecoo, etc.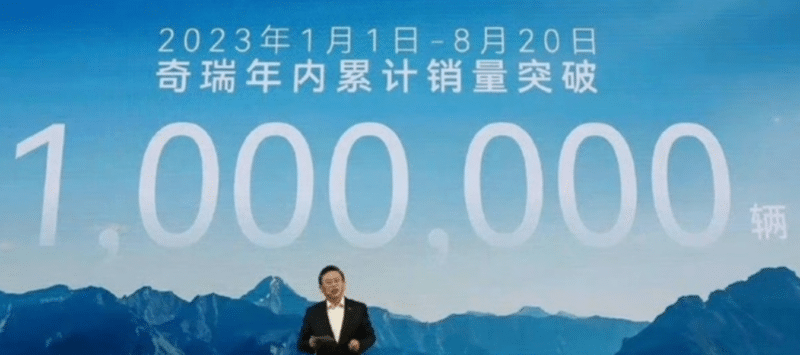 The good news for the car maker were revealed during the press conference at the Chengdu Auto Show, where the Anhui manufacturer presented 30 models under its four brands – Chery, Exeed, Jetour and iCar. Some of the car maker's highlights at the show were iCAR 03, Jetour Traveler, Ruihu 7 Plus.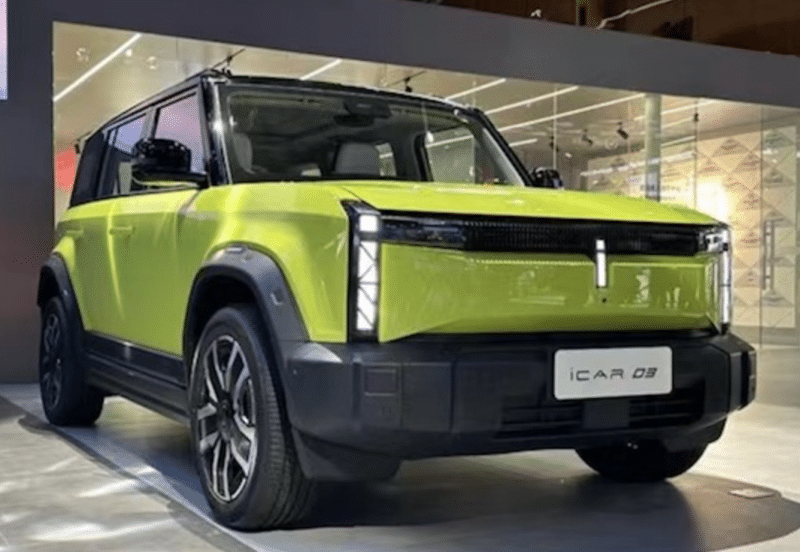 With 836,845 units sold in the first seven months of the year, Chery landed at the fourth place leaving behind local champions such as Geely and Great Wall. Its 48.3% growth rate compared to the last year was outmatched only by new energy vehicle market leaders – BYD and Tesla. Last year, Hefei based car maker broke the 1 million mark for the first time in its history and ended the year with 1,148,429 units sold in wholesale growing 32.7%, again only BYD and Tesla grew faster.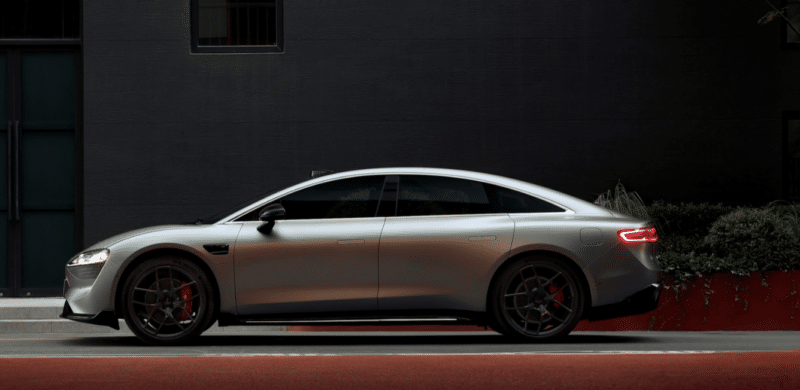 Although Chery's 2023 sales target is not available, based on the last year's target of 2 million units, the car maker made over 50% of its 2022 target, which places it in the top 5 companies according to the sales target completion.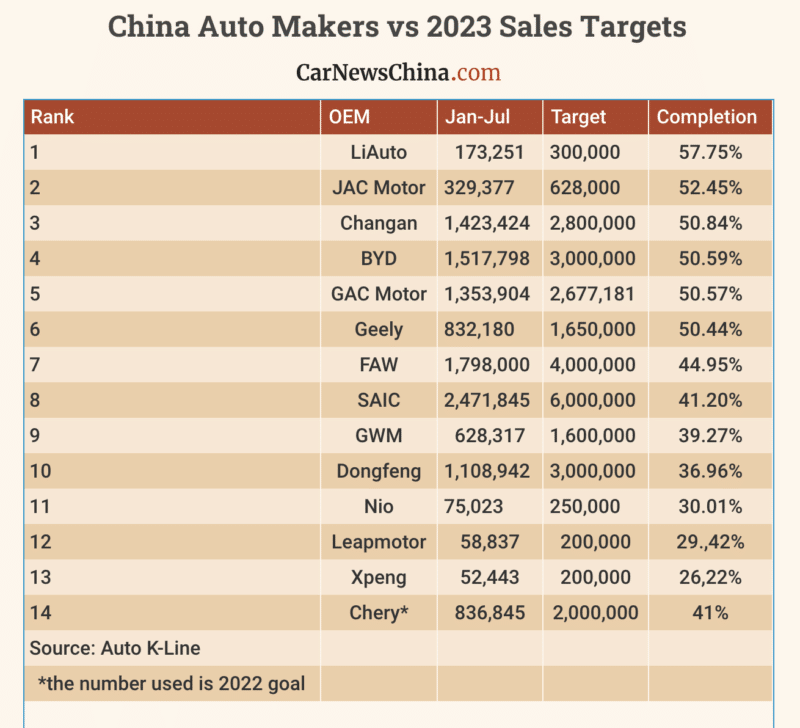 In the first seven months of 2023, Lixiang led the pack with 57.75% rate, followed by JAC Motor and Changan that achieved 52.45% and 50.84% rates respectively. Beside them, only BYD, Geely and GAC Motor managed to pass half of its targets. All other manufacturers in China ended July below 50% rate. Only two companies made over 40% rate – First Auto Works (FAW) and SAIC Motor.
Source: