BYD sent a large batch of Dolphin electric hatchbacks (European version) to Thailand as it retains a position of the best-selling NEV brand here from the beginning of 2023. However, Neta is also strong in Thailand with their V model. So, BYD wants to strengthen the leadership here by sending a big batch of Dolphins to Thailand. We will remind you that BYD Dolphin was launched in Thailand in July 2023.  
BYD sends a large batch of Dolphins to Thailand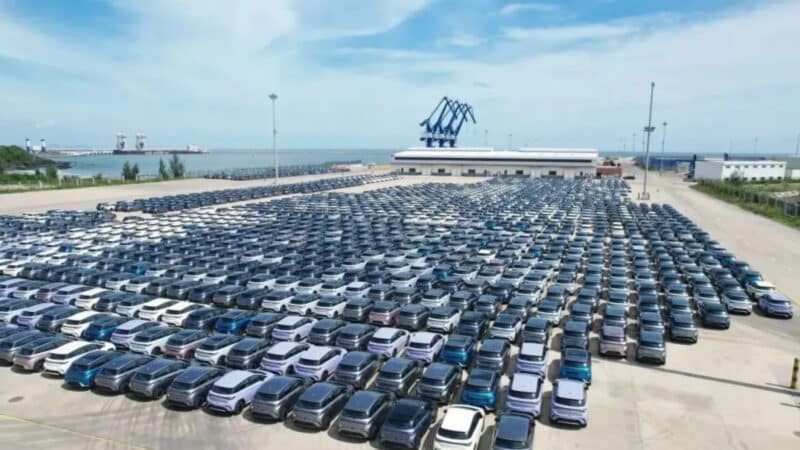 As we can see in shots made by ShenZhen Media Group (SZMG), BYD sent 1,580 units of Dolphin electric hatchback to Thailand on September 4. Worth mentioning that this batch of EVs will be shipped to the destination point by the Chang Da Long ro-ro cargo ship from Sinotrans & CSC. It can actually carry up to 2,200 vehicles. It is unlikely that BYD will fill the ship only for 70%. So, maybe is also carries other vehicles that weren't displayed in pictures. Anyway, the batch of Dolphins will arrive in Thailand in 12-15 days.
More on BYD Dolphin in Thailand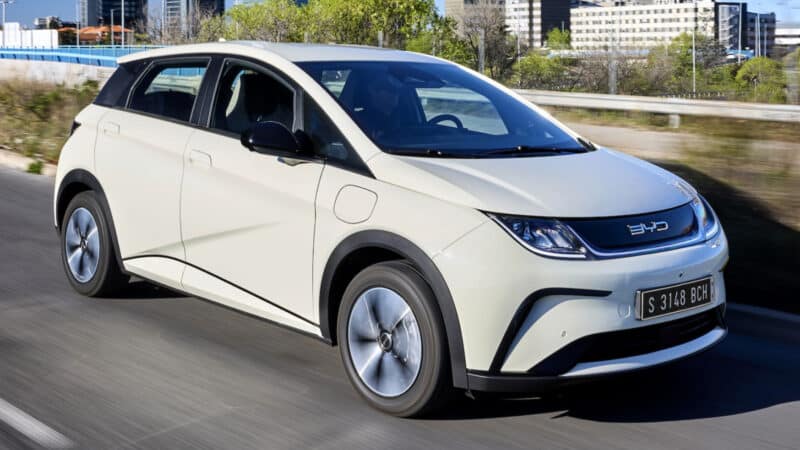 Here, we would like to underline that BYD currently sells two versions of BYD overseas. The first one is the domestic Dolphin that is also available for purchase in the Chinese market. It sells mainly in Latin America (Brazil, Chile, etc.). As for the second version of the Dolphin, it was initially developed for the European markets. However, BYD launched it in many countries like India, Malaysia, and, of course, Thailand.
We will remind you that the European Dolphin is bigger than the domestic one. Its dimensions are 4290/1770/1570 mm with a wheelbase of 2700 mm. Moreover, it has slightly different bumpers. As or the powertrain, it has two options. The first one is represented by a 95-hp electric motor and a 44.9-kWh LFP battery for 340 km of WLTP range. The second one has a 204-hp e-motor and a 60.48-kWh battery for 427 km of WLTP range. Of course, in Thailand, the Dolphin has the steering wheel on the right.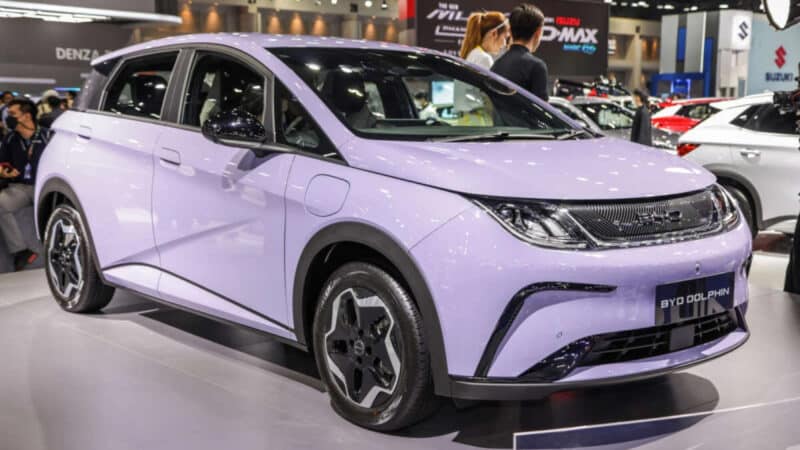 As mentioned, the BYD Dolphin entered the Thai market in July this year with a price range of 699,999 – 859,999 baht (19,655 – 24,150 USD). For a comparison, the top trim Dolphin in Thailand costs 12.5% less than in Malaysia and 25% less than in Europe. In August 2023, after a full month of sales, BYD delivered 481 Dolphins to Thai buyers. As a result, this model placed fifth in the list of electric vehicles sales. Ora Funky Cat (Good Cat) took the fourth place with 598 units sold, Tesla Model Y was third with 664 units, Neta V was second with 1,251 cars and BYD Atto 3 (Yuan Plus) saved the first place for eight months in a row with 1,770 units sold.
More on BYD as we get it.