This is Xpeng X9, a new multi-purpose vehicle (MPV). We knew Xpeng was working on the all-electric minivan but never saw more than a few spy shots. Finally, today, we learned more specs as the car appeared in the MIIT catalog of vehicles waiting for market authorization.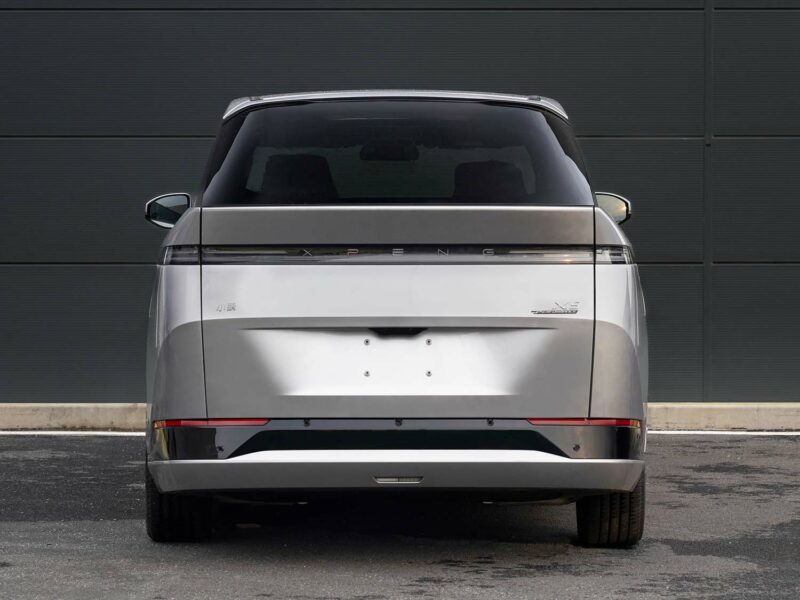 X9 is enormous, almost 5.3 meters long, with a futuristic design. Despite MIIT pictures are usually not very flattering, X9 is a good looker. The dimensions are 5293/1988/1785 mm, respectively, and the wheelbase is 3160mm. It will have three rows and 6-7 seats.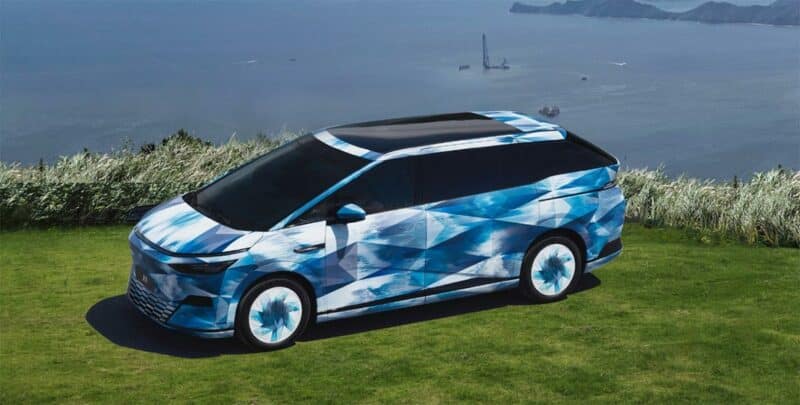 It will come in two variants with single or dual motors. The front motor model will have 235 kW of power and be equipped with a lithium iron phosphate battery (LFP) from Eve Energy.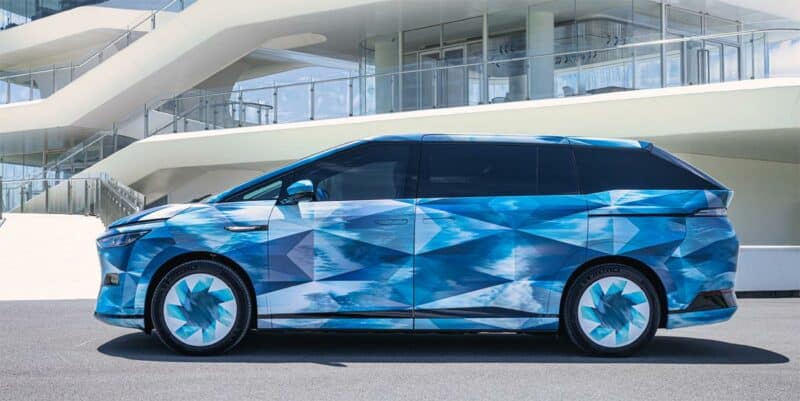 The dual motor version has 235 kW in front and an additional 135 kW in the rear; maximum power is 370 kW (496 hp). CALB supplies the battery, which will be a more expensive Nickel Manganese Cobalt (NMC) chemistry.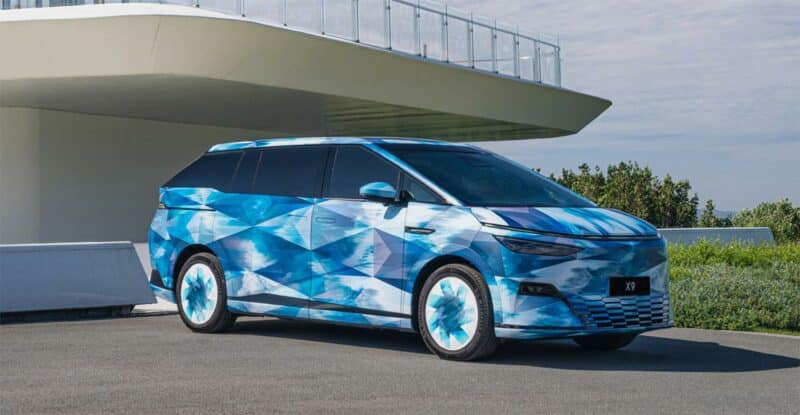 We know the X9 will have lidar sensors integrated into the front bumper from previous spy shots.
Xpeng's strategy
Xpeng recently got into the headlines as Volkswagen invested in the company and acquired 5%. This move brought the German automaker access to the Xpeng's E/E architecture that underpins its flagship model, the G9 SUV. VW announced they will launch new EVs in China based on this platform in cooperation with Xpeng.
Moreover, in August, Xpeng announced they acquired the EV unit of Didi (China's Uber) to build new affordable EVs under the Mona brand.
In September, it was reported that Xpeng would ditch the direct sales model in favor of more traditional dealer models.
Sum up
X9 will be Xpeng's 7th model and the first of the X line. Xpeng has two lines on the market: P – for sedans and G for SUVs
X: X9
P: P5, P7/P7i
E:
N:
G: G3, G9, G6
What car type could be E and N line, if ever coming? Let us know in the comments!
In China, it will compete with other electric MPVs like Zeekr 009, Hycan V09, Denza D9, and the upcoming Li Auto Mega.
MPVs have recently enjoyed mass popularity in China, so every automaker is rushing to bring its product into this booming segment. X9 will hit the Chinese market in Q4 2023.