Chery Auto revealed the production version of the iCar GT electric sports car in patent images. It has become a four-door sedan with cameras instead of mirrors and a LiDAR sensor on the roof. We found out this sedan was renamed to TI 01. It will enter the Chinese market next year.
What is Chery iCar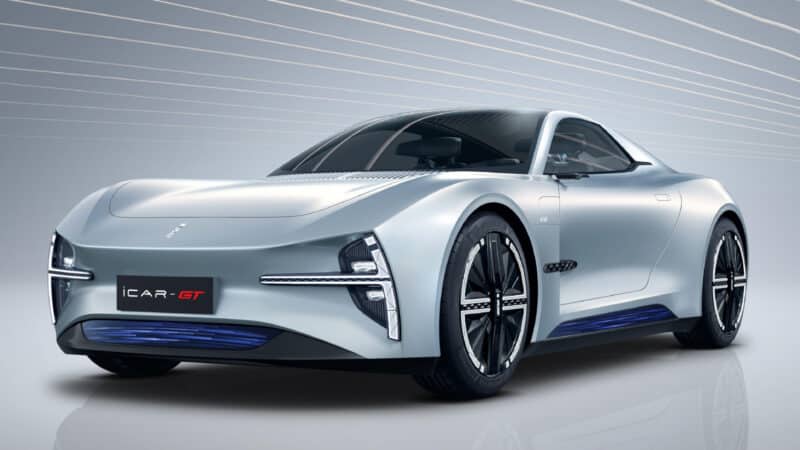 iCar is an electric brand under Chery. It aims at young people and has a price range of 150,000 – 400,000 yuan (20,500 – 54,670 USD). Its planning model line is highly diverse, including SUVs, sedans and even an MPV. The first iCar model is the iCar 03 small electric crossover. In summer 2023, it has got the production permission from the Chinese regulator.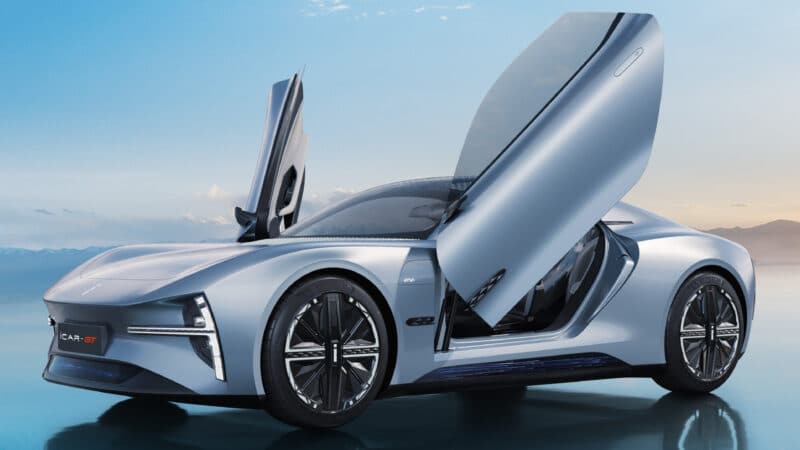 The iCar GT concept car made its official debut on April 16, 2023. It appeared to be a futuristic coupe with scissor doors and T-shaped lights. It also had cameras instead of traditional mirrors and retractable door handles. Judging by the exterior and interior of this EV, its production version wasn't far away. Today, its mass-produced version was revealed in patent images.
Chery iCar GT production version – TI 01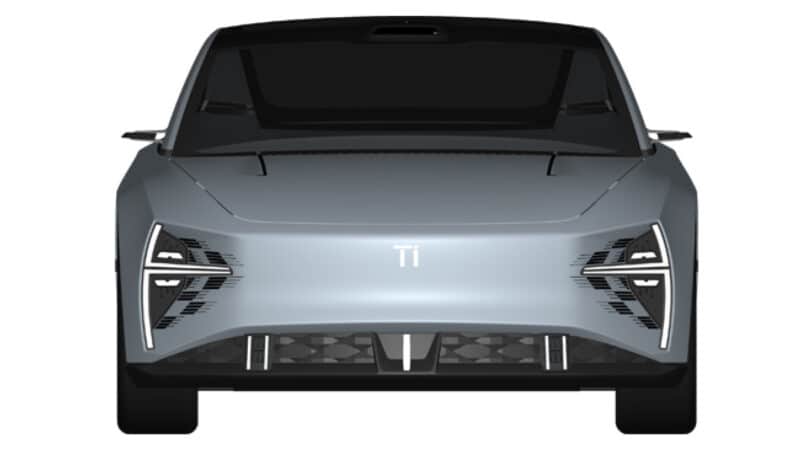 Interestingly, the iCar GT mass-produced version has "TI" badges in the front and rear end and in the rims. In the back, the inscription on its license plate says "TI 01". Previously, there was no information about the upcoming TI brand. Now those T-shaped running lights and taillights make more sense. It is possible the production version of iCar GT will become the first model of the new brand under Chery.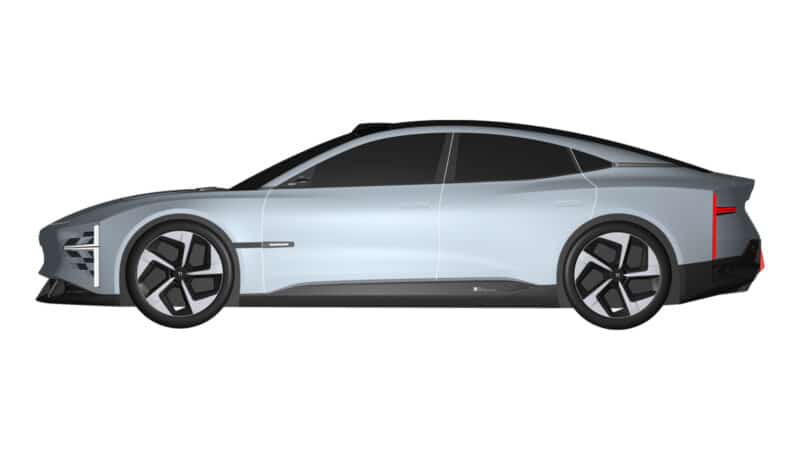 The front end of the TI 01 has a long bonnet line and signature T-shaped running lights. Each running light unit is surrounded by air intakes. Moreover, the TI 01 has a large trapeze-shaped active air intake in the lower part of the bumper. There are two more airflows on the bonnet.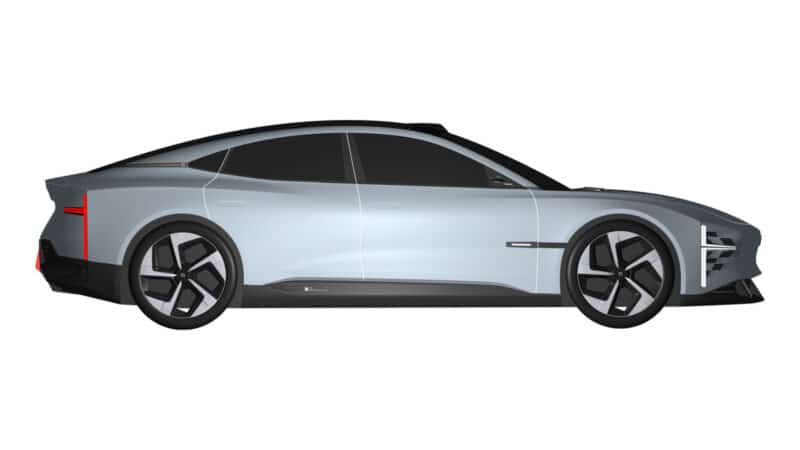 From the side, the TI 01 has a sleek roofline and a ducktail spoiler. Its body shape stays close to BYD Han EV, Nio ET7, Exeed Exlantix ES (Sterra ES) and other electric sedans. The TI 01 has four doors with flushed door handles. It has cameras instead of traditional side view mirrors. On the roof, this sedan has a LiDAR sensor from an unknown supplier. However, in 2022, RoboSense LiDAR maker was reported to supply Chery with hardware.
From the back, the TI 01 has wide wheel arches and T-shaped taillight units. Its rear bumper has some aerodynamic elements. The TI 01 hasn't got a rear glass. Instead, it has a large panoramic rood that comes right to the point where the trunk starts. This design feature was previously adopted by the Avatr 12 from Changan.
Specs and price range of the Chery TI 01 have yet to be revealed. It is clear that Chery is up to something interesting with this sedan. We will keep an eye on it, so stay tuned.
Source: Weibo