Today, Li Auto CEO Li Xiang has shared the first official images of the Li Auto Mega MPV (minivan). It is the brand's first electric model that will make its official debut in December 2023. The Mega stands on the new platform that supports DC fast charging. And it marks Li Auto's transition into the BEV segment.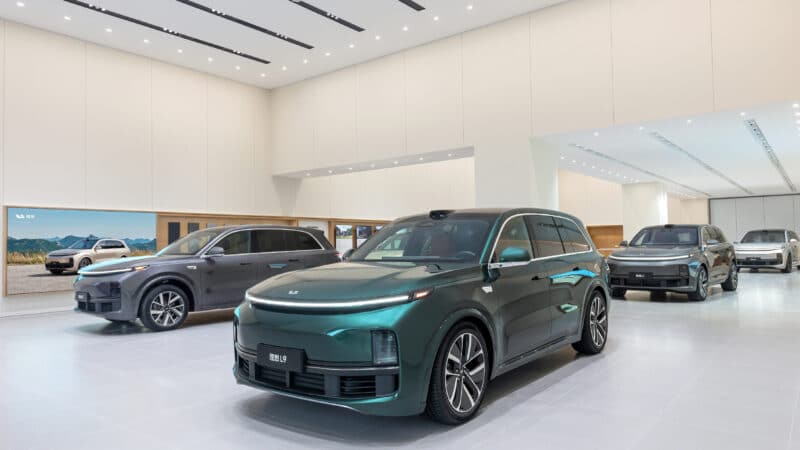 Li Auto is a Beijing-based startup selling only EREV (range extender) SUVs. Its model line comprises three models: L7, L8 and L9. These models stay close in terms of appearance and specs. Each of them aims for its primary target audience. Currently, Li Auto focuses on the domestic market without developing its overseas strategy. Its volume is high enough in China, with about 30,000 monthly sales. In September 2023, Li Auto sold 36,000 units. And it aims to break 40,000 in October. Soon, Li Auto will enter a new market segment: electric MPVs. It also plans to add 5 BEVs to its lineup by 2025.
Li Auto Mega official shots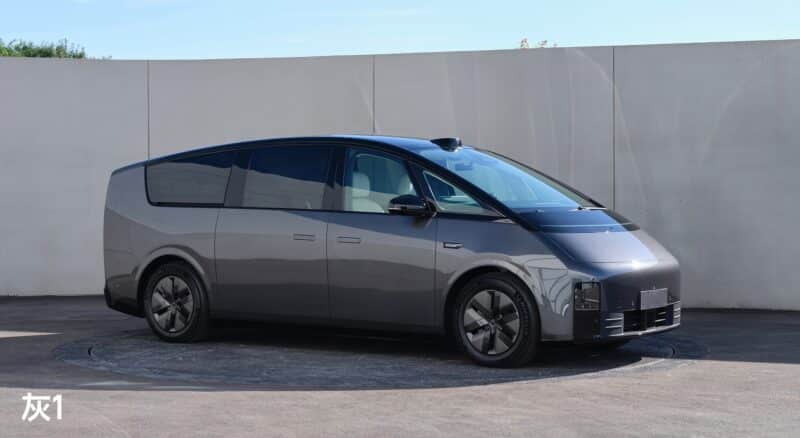 Previously, we only saw the Li Auto Mega in spy shots or fan renderings. Now, its official photos have been revealed. The Li Auto has a raindrop body shape with slanted A-pillars that merge into the sloped bonnet. The Li Auto Mega has a sleek roofline, retractable door handles, and aerodynamic wheel covers. Its front end has an LED running light strip and high beams integrated into the front end. On top of the roof, the Mega has a Hesai AT128 LiDAR sensor. Its side view mirrors look small for its size.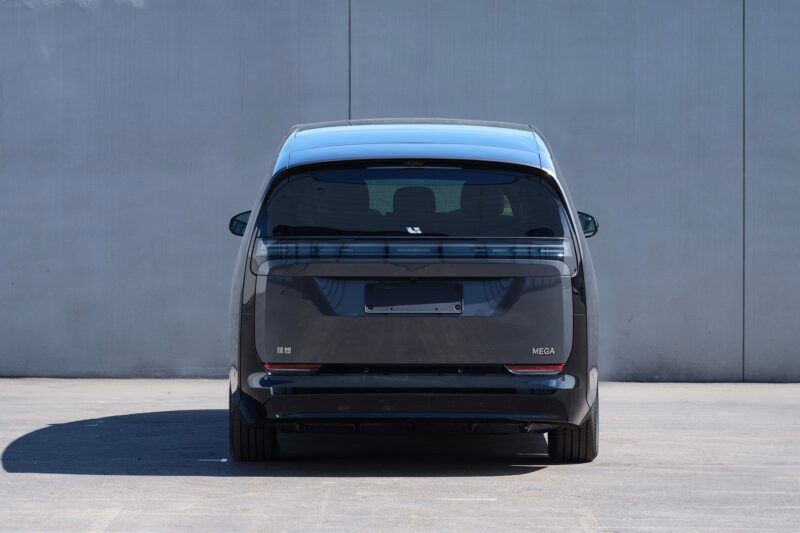 From the back, we can see that the Li Auto Mega has a smoked taillight unit and a roof spoiler. Otherwise, its rear end looks clean and smooth. The Mega has an opening tailgate window that will make putting small bags into the trunk easier.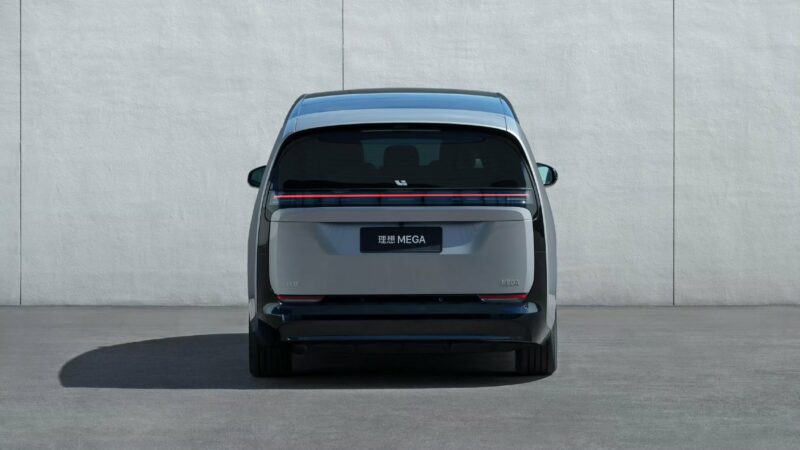 When Li Auto CEO shared these two images, he asked to guess the Mega's drag coefficient. So, he is hinting that Li Auto's first MPV has excellent aerodynamics. It will be a benefit for its range on a single battery charge. In the comment section, some Chinese bloggers responded that the Mega will become the MPV with the lowest drag coefficient at 0.21 Cd. We are waiting for the official information.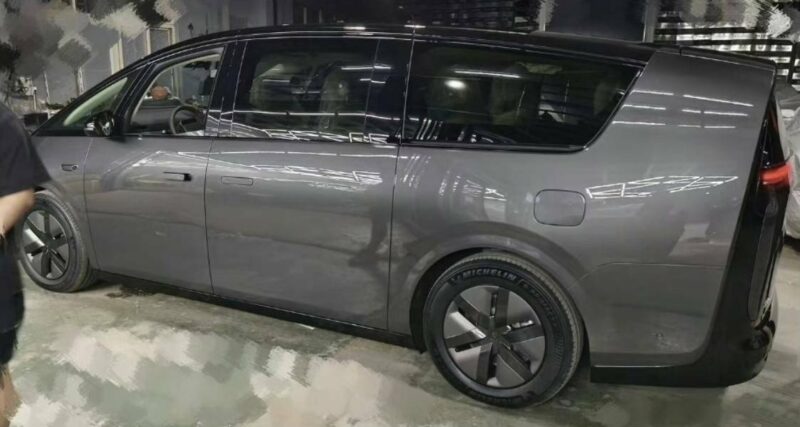 More about the Li Auto Mega
The Mega stands on the Whale architecture. The Li Auto MPV has a Qilin ternary (NMC) battery pack from CATL on board. It also supports 800V DC fast charging, allowing it to charge 600 km in 22 minutes. Other specs of the Li Auto Mega have yet to be revealed. Its price will start at about 500,000 yuan (68,400 USD).
Source: Li Auto CEO