Li Mega charging test was exposed in a video, revealing the MPV has a maximum charging capacity of 552 kW. Even when the battery reaches 80%, Li Mega can still be charged with 315 kW power.
The video showed the Li Mega charged from 10% to 80% in 10 minutes. From 6% to 80%, it was 11 minutes and 2 seconds. That is 77.3 kWh of capacity in 11 minutes. Until 60% charged battery, Li Mega accepted not less than 400 kW of power. During the 60-80% period, it was still over 300 kW, and over 80%, it reached 315 kW. See the table at the end of the article for more details.
Li Auto broke the maximum charging capacity record held by Xpeng G9, which can receive electricity 445 kW of power. For comparison, the Lotus Eletre's maximum input is 430 kW, while the Porsche Taycan can do 270 kW. The Mega is equipped with CATL's Qilin battery with a charge rate of 5C. The company previously announced that Li Mega could add 500 km of range in 12 minutes.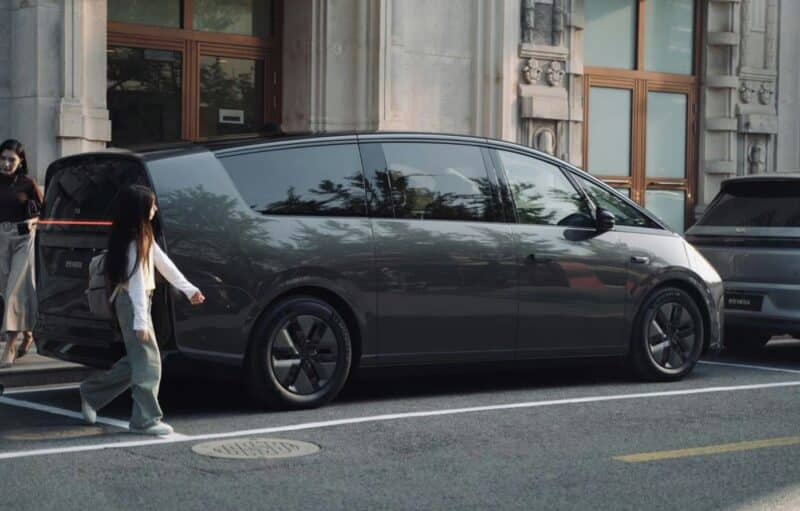 The video also revealed that Li Mega can accept a maximum of 711.6 amps while charging. That would not be easy to reach in real-life usage as, for example, Huawei's 600 kW supercharger, which is the most powerful you can find alongside roads in China, has a maximum output current of 600 amps.
The new minivan is built on an 800V platform, and thanks to CATL's 5C battery technology, the EV can charge 50% in 7 minutes and 75% in 10 minutes. CATL announced on September 1 that it will supply its latest 5C Qilin battery to Li Mega, providing a 500 km range in 12 minutes.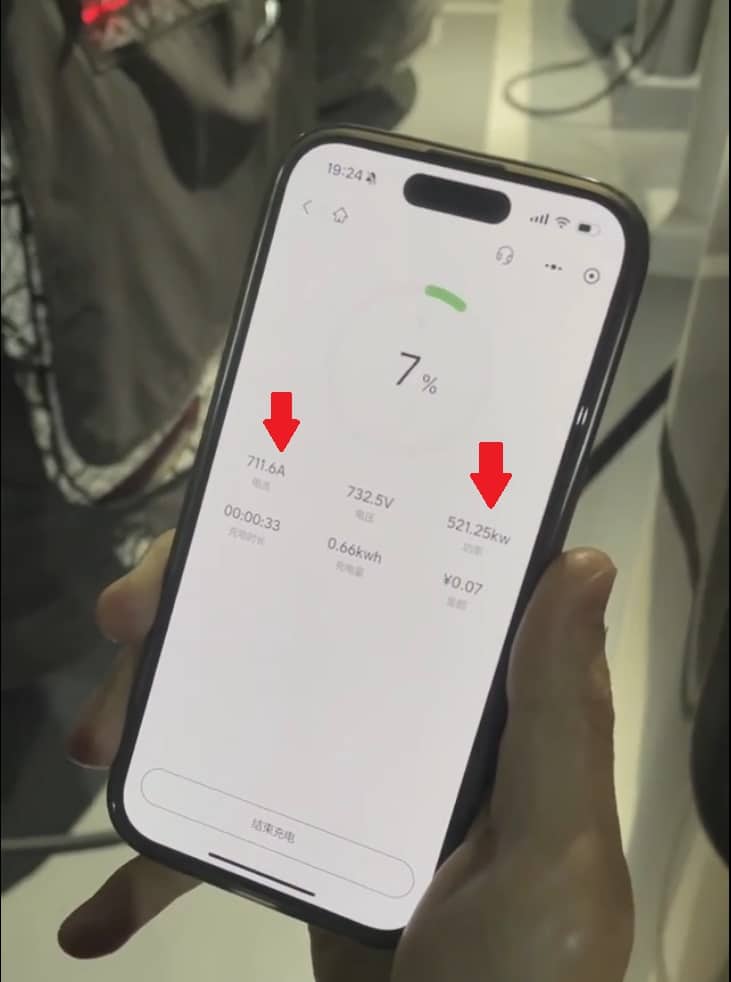 5C explained
If we oversimplify, the 5C charge rate says how many times the battery can be charged in one hour. In this case, five times, so in theory, you charge the entire battery in 12 minutes. In other words, 5C means "five times the capacity," so if you have, for example, a 1000 mAh battery, you can charge it with a 5000 mA current.
If you have a 4C battery, it can be charged four times in one hour, so having a full battery would take 15 minutes.
Probably the best way to explain 5C is to compare Li Mega's 30% – 80% charging time with other 800V architecture EVs:
Li Mega: 7 minutes 46 seconds, peak power 522 kW
Avatr 11: 11 minutes 21 seconds, peak power 218 kW
Xpeng G6: 20 minutes, peak power 291 kW
Porsche Taycan 4S: 18 minutes; peak power 161kW
Li Auto's first BEV
Li Mega minivan is Li Auto's first tap into all-electric vehicles, also called BEVs, as the Beijing-based automaker previously produced only electric range extended vehicles (EREVs). EREV is an EV with a small ICE that only works as a power generator for the battery and is not connected to the wheels.
The reason was that Li Xiang, CEO of Li Auto, wasn't convinced that infrastructure and technology were ready for BEVs and thus took a different approach than anybody else. Xiang announced that if they launch BEV, it will be the right way so people have zero range anxiety. That would mean fair enough fast charging and sufficient charging infrastructure.
Let's step aside a bit now. Another company that took a different approach was Nio. Instead of charging, the company bet on swapping the empty battery for a new and full one. The first battery swap station could replace the battery in about 8 minutes. The third generation of Power Swap Station (PSS), as Nio calls them, can do it in about 3 minutes. So it is still faster than Li Mega's charging the full battery in 12 minutes, but the time difference is getting less and less significant with every new CATL product announcement.
Li's 3000 superchargers by 2025
Li Xiang announced that the company plans to invest 10 billion yuan (1.4 billion USD) to build a network of 3000 superchargers around China by 2025. The first batch of 300 superchargers will operate by the end of 2023. Li Auto already operates 50 5C superchargers in China.
"The investment of 10 billion yuan will be amortized over five years, and since we have over 100 billion yuan annual revenue, the cost is not as high as it seems," Xiang commented on his social network.
Li Auto plans to build stations in a 3+1 setup, meaning there will always be one 480 kW power charger and three 250 kW chargers.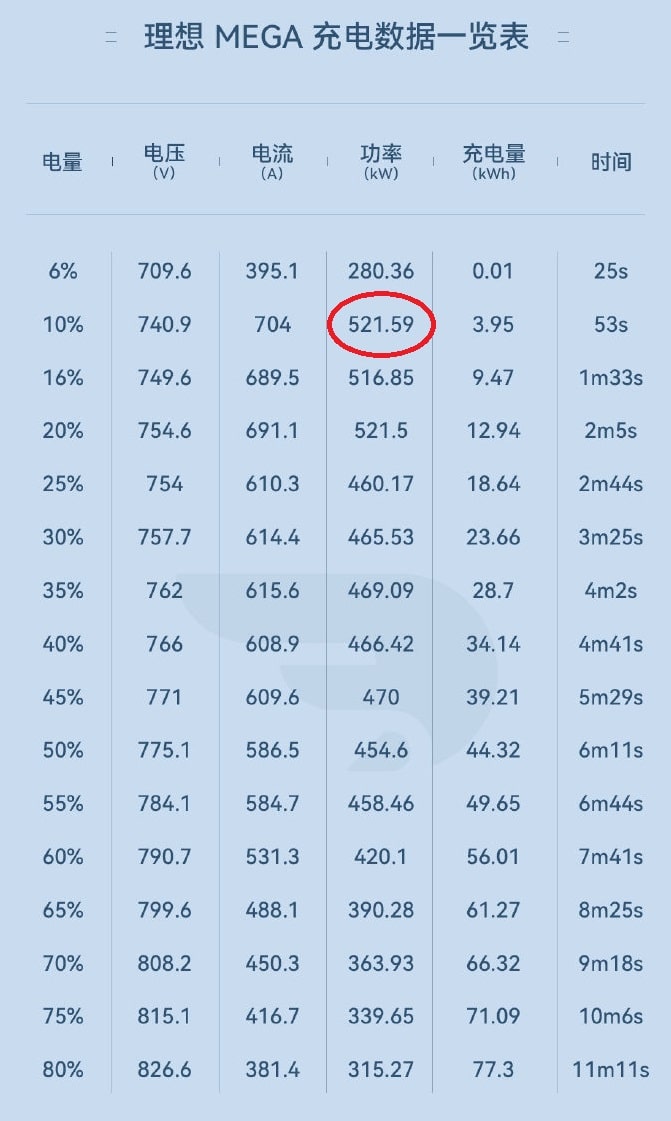 In September, Li Auto delivered 36,060 vehicles (all EREVs) in China, striving to reach the 40k delivery milestone in October. The company also previously announced they are not interested in international markets until 2028 as they want to focus on growth in China. They sell high-end SUV EREVs: massive L9 Pro, for example, starts at 429,800 yuan (59k USD), which is a premium segment in China.