Xpeng AeroHT revealed its flying vehicle during its 1024 Tech Day. It stays close to the patent images exposed earlier this year. The Xpeng's flying car can fold its rotors and drive on public roads. The company announced it is working on the second direction of flying vehicles. It is a modular car with a mothership and flying body.
Xpeng AeroHT is a company founded in 2013 with financial support from Xpeng CEO He Xiaopeng. In 2016, AeroHT developed its first flying vehicle. But it looked like everything but a car. It was similar to a giant drone. It was followed by five generations of AeroHT's aircraft, which looked more like drones. In 2021, the company announced their 6-gen will become a flying car. The company has unveiled its newest prototype and developed a new direction for flying vehicle development.
Xpeng's flying car prototype
The company unveiled the flying car during the 1024 Tech Day. It integrates flying and driving scenarios. In terms of exterior styling, it stays close to a two-door coupe. It has a short bonnet line that merges into the A-pillars. Its doors are transparent to increase visibility while flying. From the back, this vehicle has Xpeng lettering, LED lights, and massive air vents.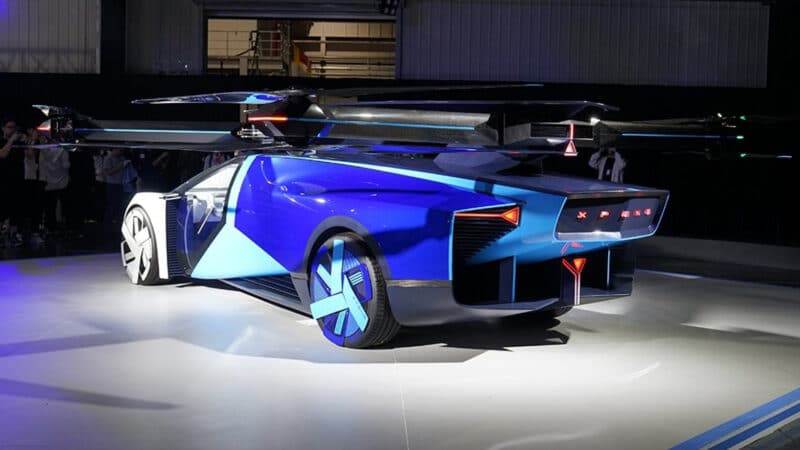 This flying car has cameras instead of actual mirrors. Its wheels are covered with aerodynamic covers. And the prototype hasn't got visible door handles. These exterior features were made to reduce drag while flying or driving.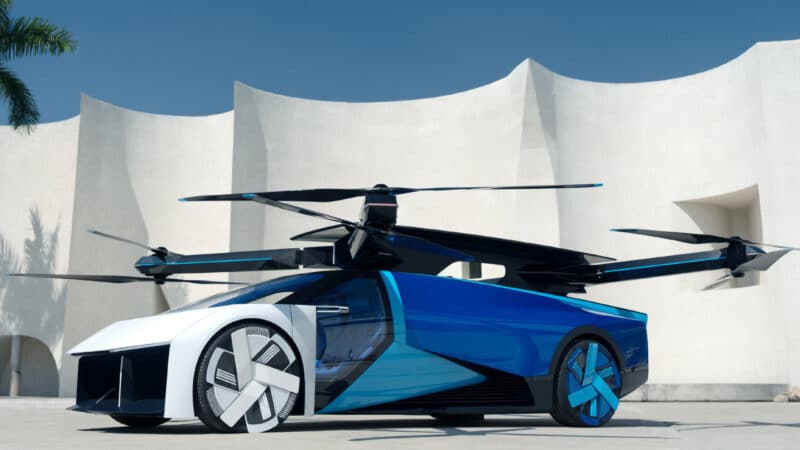 The main feature of this prototype is the rotors that sit on its roof. It has a total of eight rotors attached to a frame. These elements have visible hinges. They can probably fold. But Xpeng didn't show this feature during Tech Day, we saw it only in render images. Previously, it was reported that the most challenging part of this structure is to lock rotors properly to prevent damage from vibrations when a car is driving on the road.
Xpeng shared that its flying car will weigh about 1,000 kg. Its market debut was scheduled for 2024 with a price of 1,000,000 yuan (137,000 USD). But this flying prototype still looks far from the production model. This is why AeroHT started to develop a new direction for flying vehicles. They call it a "modular flying car".
Xpeng's modular flying car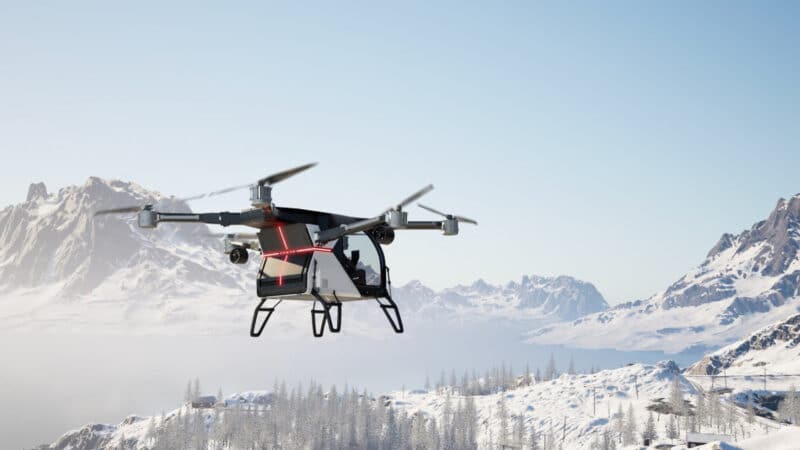 The modular vehicle comprises a land carrier ("mothership") and a flying body. The mothership has six wheels and looks like a truck. Its futuristic styling reminds us of the recently unveiled Li Auto Mega MPV (minivan). The carrier can fit up to 5 people inside. It isn't an EV but an extended-range electric vehicle (EREV). It has an electric flying drone inside. This drone can carry two people, supporting manual/automatic control. At Tech Day, Xpeng shared some render images and video of this modular car without showing an actual prototype.
The company claims that the modular vehicle is their next mass production direction. Since the transformable flying car is hard to develop, Xpeng AeroHT is counting on the modular one. But it also isn't a car but a truck with a huge drone on the roof.
Source: Xpeng AeroHT, Autohome