On November 9, Chery launched its Fengyun (also known as Fulwin and Windcloud) series at the 2023 Chery Fengyun New Energy Night in Beijing, China. The Fengyun A9 sedan and T11 SUV concept cars were also unveiled at the event.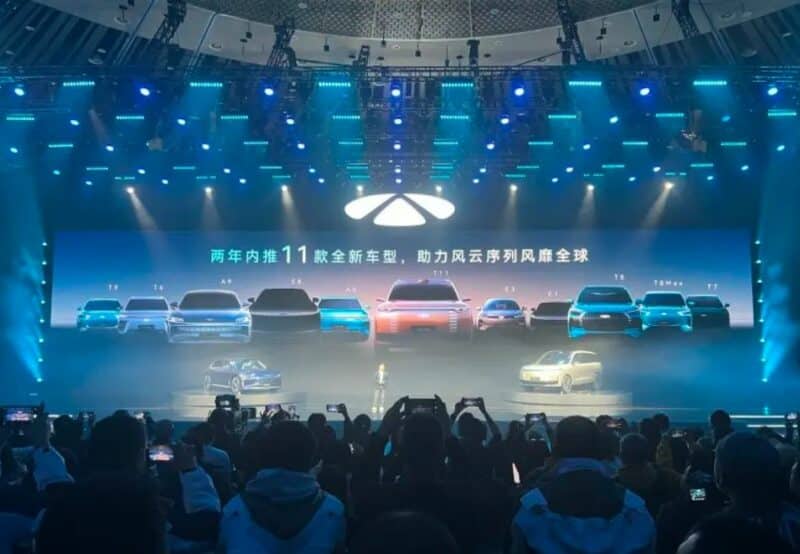 Fengyun was Chery's first sedan, with production begun in 1999. However, the model was discontinued in 2016. Now, Chery is rebranding Fengyun as a new energy vehicle series. Currently, the Fengyun series has more than 400 sales outlets and 1,500 service outlets established. In the next two years, a total of 11 models will be launched under the series, namely, the A9, T11, E3, E7, E8, A8, T6, T7, T8, T8Max, and T9. Furthermore, Chery also announced that its Fengyun, Exeed Sterra, Jetour Shanhai, and iCAR series will launch a total of 24 hybrid vehicles within the next two years.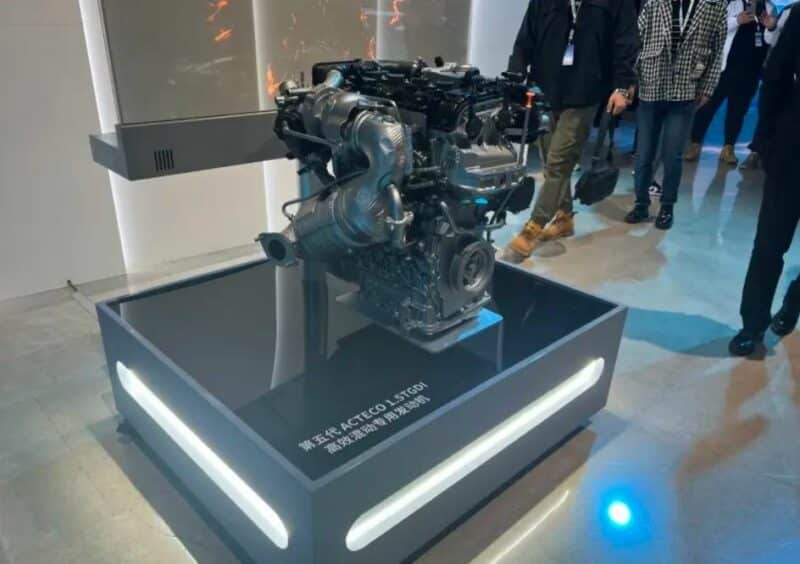 The Fengyun series will be powered by the Kunpeng Super Performance Electric Hybrid C-DM system consisting of a dedicated hybrid engine, transmission, and battery management system. More specifically, the system is equipped with Chery's fifth-generation ACTECO 1.5TGDI hybrid engine and mated to a 3-speed DHT. The fuel consumption is 4.2L/100km and the 0 – 100 km/h acceleration time is 4.26 seconds.
Fengyun A9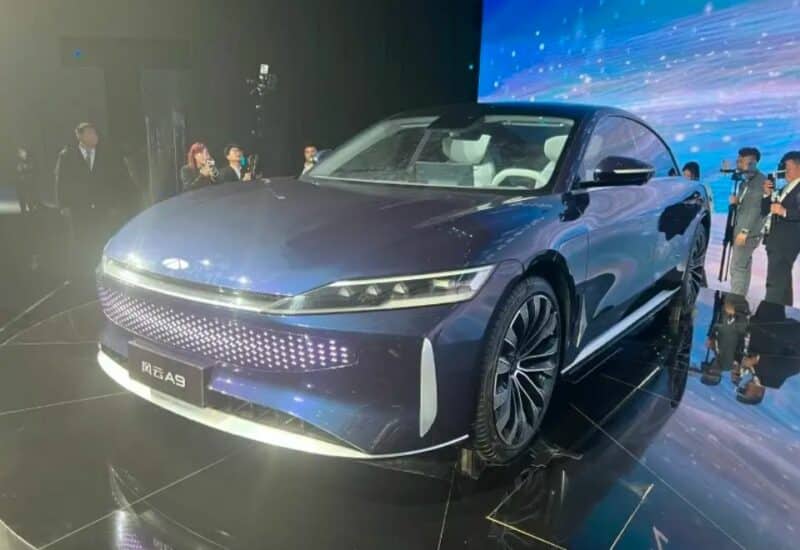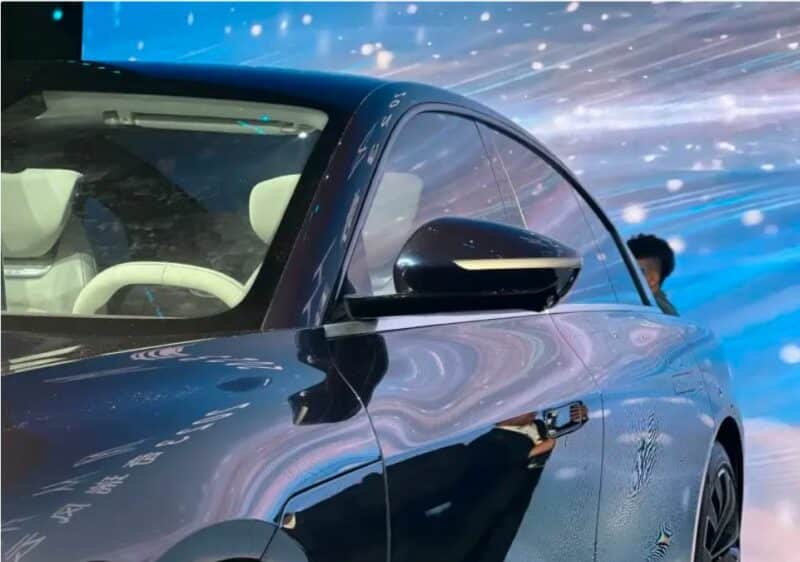 The A9 is the first sedan under Fengyun. It features level 3+ autonomous driving assistance capabilities, a pure electric cruising range of 200 km, and a comprehensive cruising range of 1,400 km.
Fengyun T11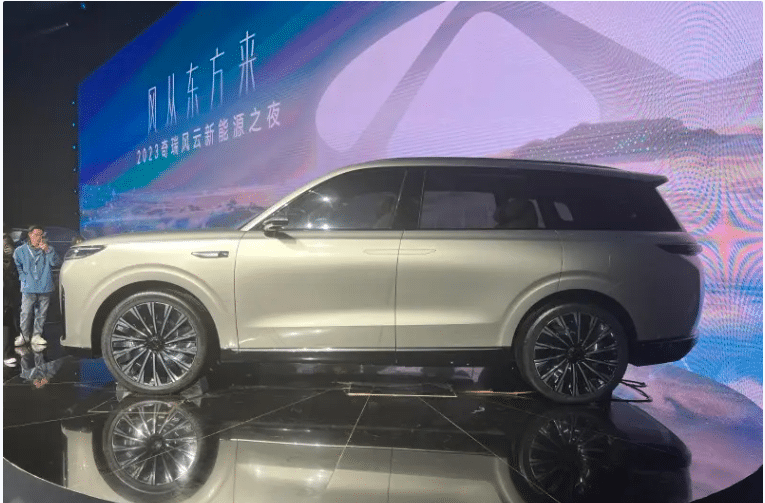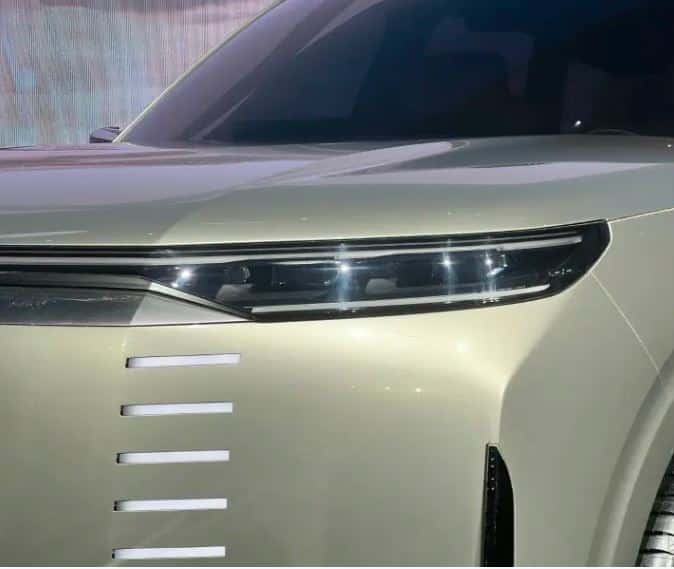 The Fengyun T11 is a six-seater SUV equipped with an intelligent four-wheel drive system. It is more than five meters long and has a wheelbase of more than three meters. Under fast charging, it only takes 19 minutes to replenish the battery from 30% to 80%. Furthermore, the cockpit features a large AI language model, serving as a voice assistant, as well as six screens with a 5G network, according to Chery.
Source: Chery