GM has huge plans for the Cadillac Lyriq, which will produce in China in a new EV plant in Shanghai. The company has revealed the Chinese name of the electric SUV.
According to the company, the Cadillac Lyriq will be known as Ruige in the Chinese market. The name literally means "sharp song", and GM claims the EV is its own new song. GM also revealed the configurations that buyers could choose from.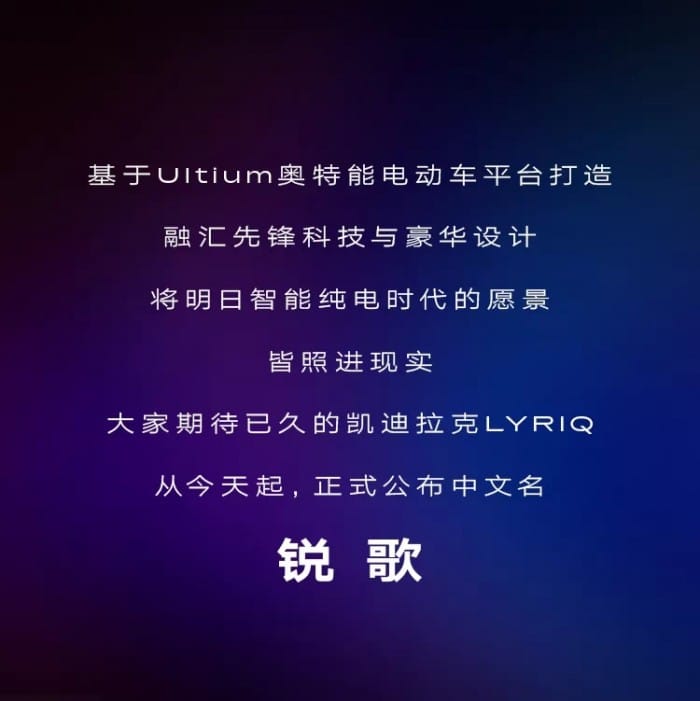 The Chinese Lyriq will be made by SAIC-GM and is offered as a base-model long-range rear-drive, an all-wheel-drive high-performance long-range premium version, and the previously announced rear-wheel-drive long-range premium trim.
The base model starts at 439,700 yuan (US$65,350). It offers 255 kW and 440 Nm torque from the single electric motor. This performance is enough for a 0-100 km/h acceleration of 6.9 seconds. The company claims a driving range of 650 km (CLTC standard) on a single battery charge.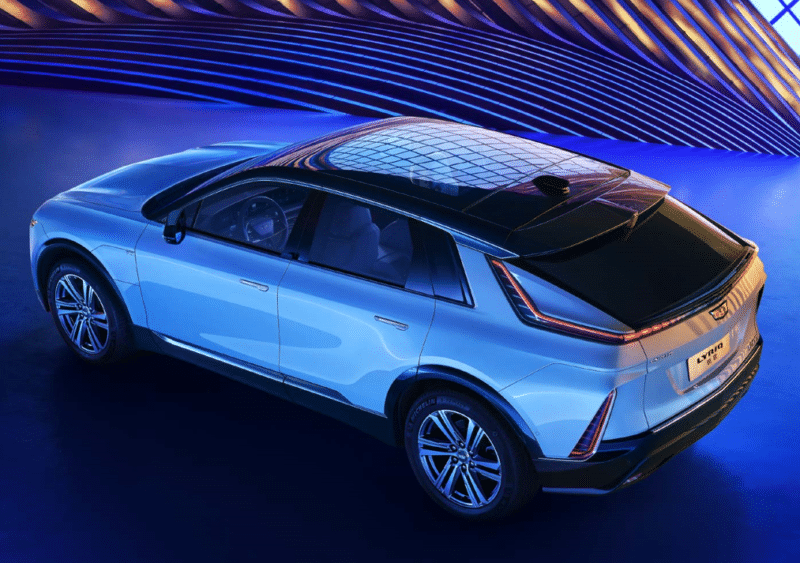 The all-wheel-drive premium version produces 375 kW and 710 Nm torque from its two electric motors, helping the car zoom from 0-100 km/h in 4.9 seconds. The driving range is an estimated 600 km, according to CLTC. This version supports ultra-fast charging.
Underpinning the Lyriq is GM's Ultium electric vehicle platform, which the company will use for other electric models. The large SUV has dimensions of 5003 mm by 1977 mm by 1637 mm and sits on a wheelbase 3094 mm long.
Inside, the Lyriq has an expansive 33-inch screen that merges the instrument cluster and center console for accessing the settings. The screen has a 9K resolution and pixel density of 271 PPI.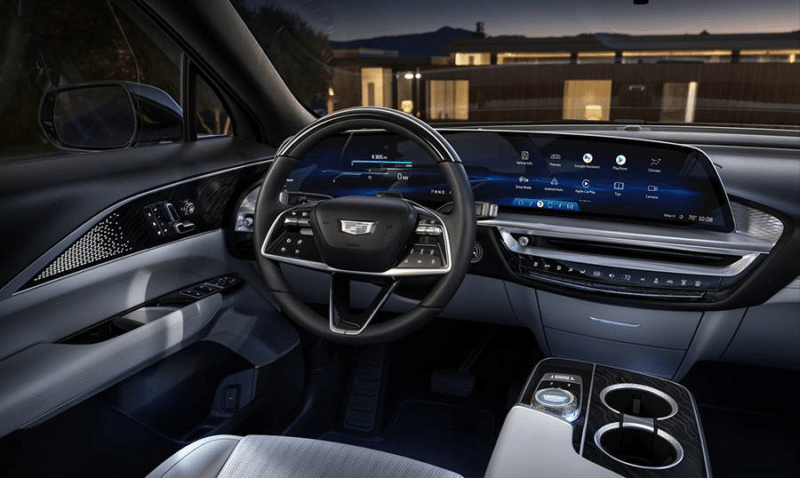 With SuperCruise driver assist, the Lyriq can take over some of the driving, although the driver is required to be on alert to take over when needed.
The Lyriq is offered in four basic colors; Sky Black Gray, Starry Sky Gray, Deep Space Rhythm Black, and Aurora Dark Blue. However, buyers can upgrade to three more colors; Luminous Moon White, Twilight Rain Sky Blue, and Morning Sun Crimson.
Source: Auto Home, GM press release