SAIC-Roewe unveiled the E1 Concept in Shanghai, and guess what, it is electric. The E1 will be on display at the Expo 2010 in Shanghai but will make it to the Beijing Auto Show as well. Production of the E1, so Roewe sais, will start in 2013. Well about that, we will see.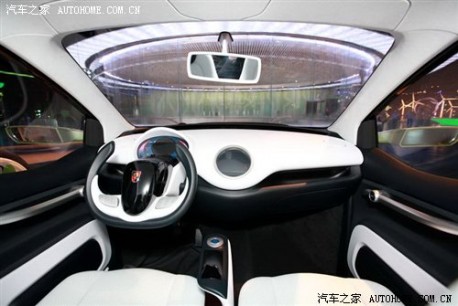 In 2023 men will say about this interor: "a typical 2013-styled interior", indeed. Quick charge takes only 30 minutes for 80% battery, no word on normal charge at home. The E1 has a 120km/h top speed and a range of 135 kilometers.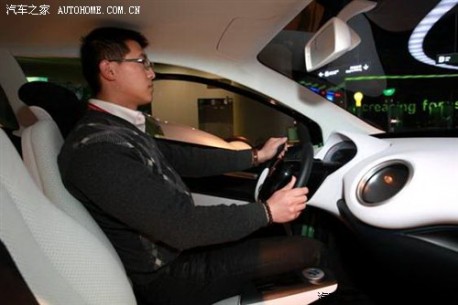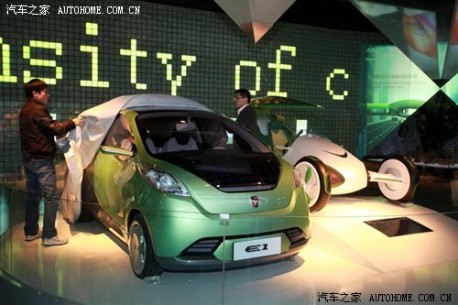 The weird looking machine on the right of the E1 is another SAIC concept called 'Leaf', it is powered by the sun and by the wind. Seriously, and when the wheels move by the wind they actually charge some batteries that serve as an additional power source. Brilliant.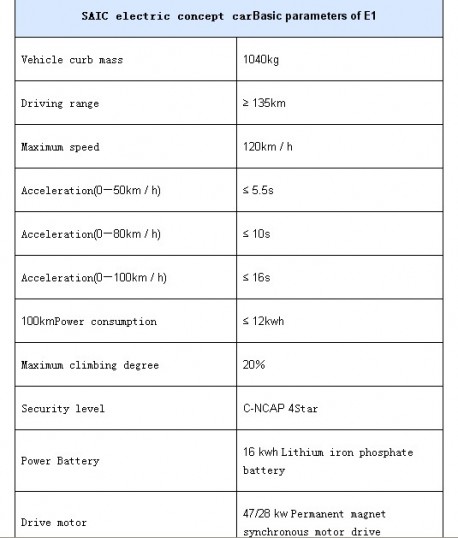 All your parameters.