Earlier this month I wrote an article on the Beijing Auto BE701 but details were scarce. Today I saw the car at the Beijing International High Tech Exhibtion and found out a bit more. The BE701 is based on a Chrysler Sebring. The Sebring was made in China by a joint venture between Beijing Auto and Chrysler, that jv is now dead. Plan was to make the a couple of thousand BE701 's for a pilot electric-taxi project in Beijing. But now the jv is gone, it loox like that plan is gone too. So likely this BE7101 will be a one-off for ever.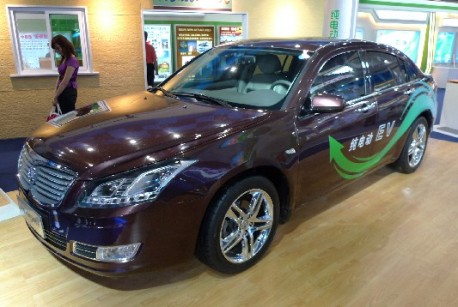 Electric engine: 336V, 60-110kw, 130-300nm, 3500-5500rpm. Battery: 75Ah, 336-375V. Top speed: 160km/h. 0-100: 12.8sec. Range: 160km. Empty weight: 1790kg. Full loaded: 2165kg.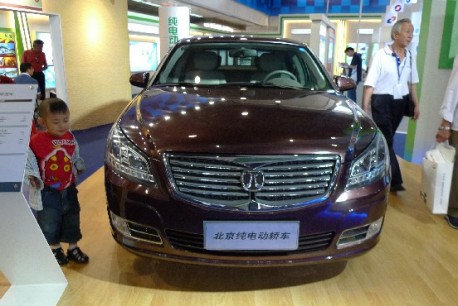 Kid really liked the front of the BE701, kid got a typical traditional Chinese haircut.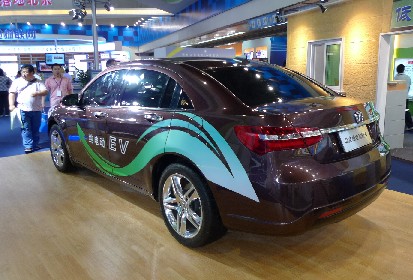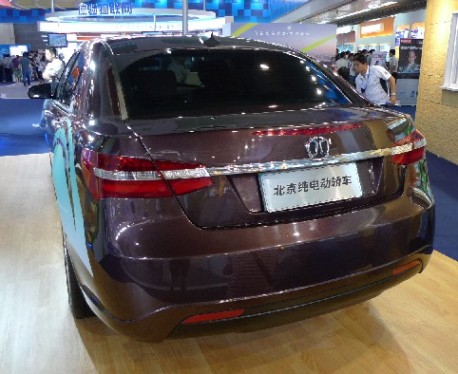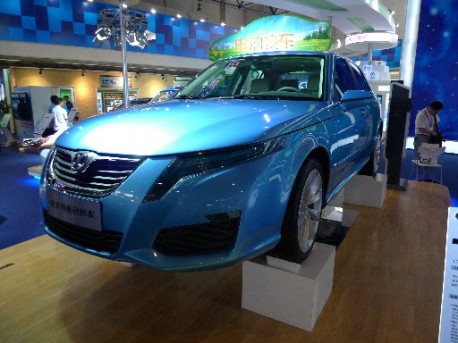 There though might be still life in the taxi-project. This is the Beijing Auto C71EV, based on the C71 which is itself based on the old Saab 9-5. The C71EV, which was on the Beijing auto Show as well, has exactly the same specs as the BE701. Time will tell…