Seen on da streets near my office, a yellow-ish Shifang electric car shaped like the Chery QQ which was shaped like the Chevrolet Matiz which was actually something Korean. The Shifang didn't have a numberplate and stood at the same place for a week, gathering Beijing dust, until one day it suddenly had dissapeared.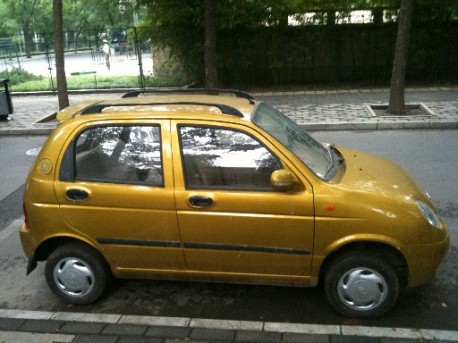 Full name of the car is 'Shifeng Diandongche', 时风电动车, meaning Shifeng electric moving vehicle. Type is GD04B.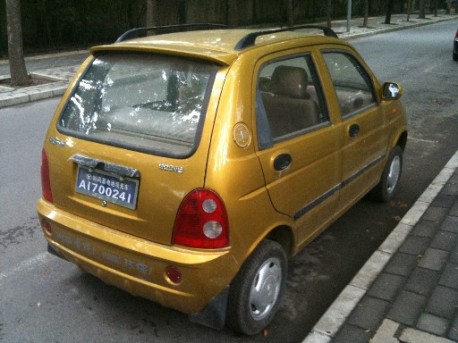 The Shifeng electric moving vehicle GD04B is made by the Shifeng Group, a company that also makes trucks, small trucks, tractors and combine harvesters. The GD04B is their first automobile. Strangely, according to Shifeng's website, the price for the vehicle is "negotiable".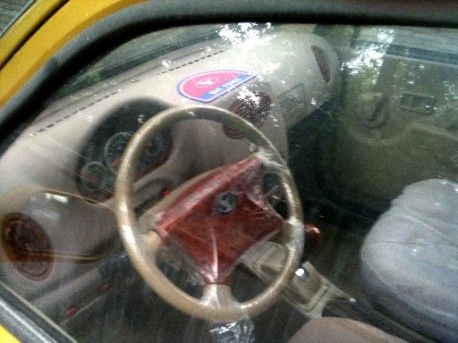 Guess that is a mistake, machines like this usually cost around 5000-10.000 yuan. Sadly Shifeng does not specify real technical data, top speed so yet unknown.