Honda will bring the Fit EV to the Guangzhou Auto Show. The full electric will be made in China by the Guangzhou-Honda joint venture. Listing is expected for sometime early 2012 and that will make the Fit EV the first electric car made in China by a Chinese-foreign joint venture.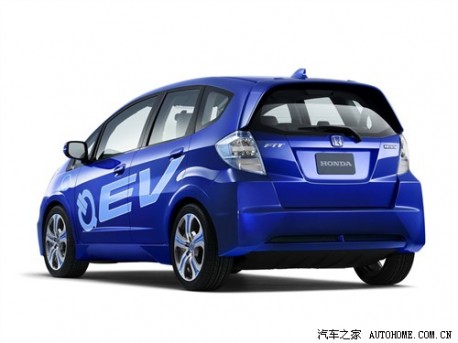 The electric motor has decent power: 136hp and 250nm, mated to a 6kw lithium battery. Top speed is 90km/h, range about 160km. Charging on standard 120-volt takes a long 12 hours, with 240-volt it takes 6 hours and with a special supercharger only two hours.
Techspec fine and fun but the real question will be the price. Can Guangzhou-Honda make it cheap enough to sell to the masses? Even with all subsidies included electric cars are still expensive in China.
Other thingy that slightly matters is the complete lack of a charging-infrastructure… All taken, I don't think the Fit EV will be a success.
Via: Autohome.