New spy shots from the upcoming Hongqi C131 finally show the car's real name: Hongqi H7. The new Hongqi H7 will debut at the Beijing Auto Show in April and is is based on the Toyota Crown from the FAW-Toyota joint venture. FAW is also the owner of the Hongqi-brand.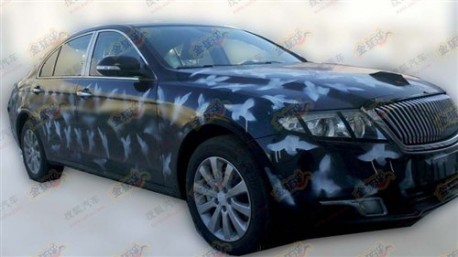 Three engines: Toyota 2.5 V6, Toyota 3.0 V6 and a new FAW-developed 2.0 turbo with 145kw and 280nm. FAW has very high hopes for the H7, it has to revitalize the Hongqi-brand, is has to be liked by the government, and it has to compete head to head with cars such as the Benz E-class, BMW 5, Audi A6, Volvo S80 and sure enough that Toyota Crown. The Audi A6 is made in-house as well by the FAW-Volkswagen joint venture.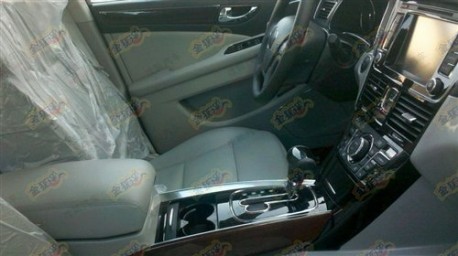 Will this Hongqi H7 do all that? Well, no. The Hongqi-brand ain't as strong as it was in the 1960's and 1970's when there were no other limousines available in China. The world has changed!, all the famous European brands are available on the Chinese market now and are considered, by the Chinese themselves, to be superior to anything that China can make. The origins from the H7 won't help, based as it is on a rather obscure Toyota that nobody buys either.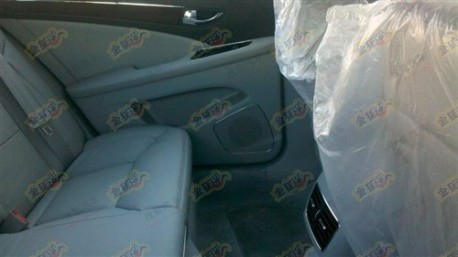 Another problem here; the back doesn't look especially luxurious while 99% of buyers in this segment will sit on that bench. The seats look awfully short, likely the create an impression of more legroom. Wrong they are. An Audi A6L has much more legroom, and so have the Benz, BMW and Volvo. The Crown indeed is also cramped in the back. Strange it is that Hongqi didn't bother to stretch it up a bit.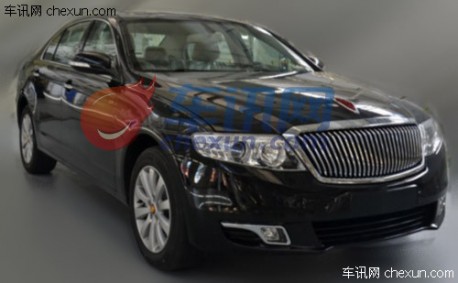 Earlier spy shot of an all-naked Hongqi H7. A fine car sure it is, but look what Audi has coming…
Pics via: Autohome.