The very first picture of the final production version of the Roewe E1 EV. The E1 will debut at the Beijing Auto Show later this month. When the Roewe E1 will be actually listed on the Chinese car market is yet unknown, meaning it likely won't be very soon.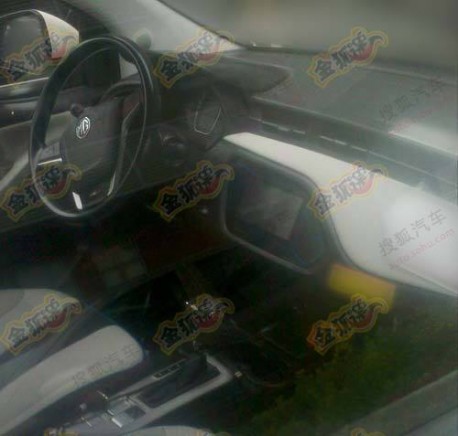 Note steering wheel with an MG-badge. Might be just for testing but there will be a MG-version of this EV1 as well, in the future…
The electric motor is code-named '230TY28K', it has an output of 52kw. Top speed is 120km/h, 0-100km/h takes 16 seconds. Range is 135km, fast charging takes 30 minutes for 80% power from a 16kwh lithium iron phosphate battery. Charging on 220V takes 8 hours. Earlier reports, and Roewe itself, said the weight of the E1 was 1040kg. Heavy indeed, but reports today say it is even heavier; 1380kg (curb weight).
Via: Sohu.com.