Bling in Beijing! Seen yesterday evening on a parking lot in front of a kareoke bar, a very shiny Lamborghini Gallardo. The gold was painted, no wrapping here, and it was in fact so shiny I saw it beaming from 200 meters afar.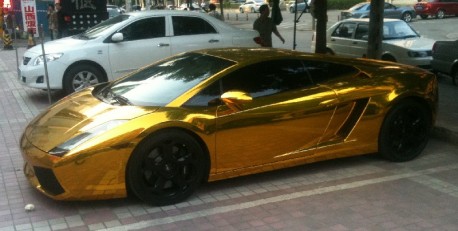 China will likely become Lamborghini's biggest market this year. The Murcielago sold like hot rice, the Aventador will do even better, the Urus SUV will go like super stink but it is the Gallardo that has constantly been Lamborghini's best-seller over all these years.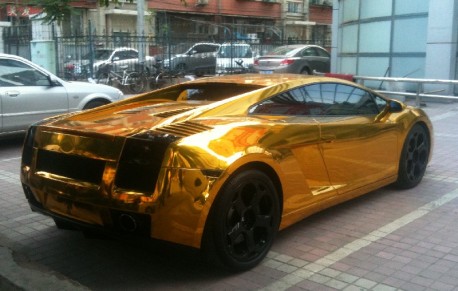 China loves the Gallardo, but a standard car ain't good enough, it needs to show off more! We got a fine collection by now: pink,  another pink, lime-green, one  in gold, one purple, another purple and because it looks so good a standard-orange Spyder Performante..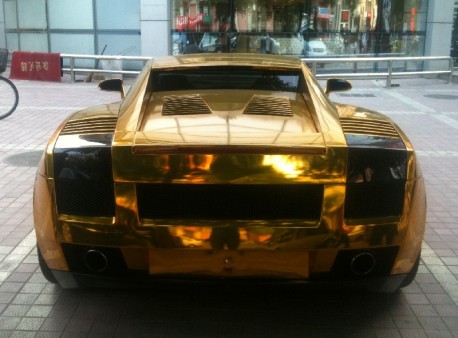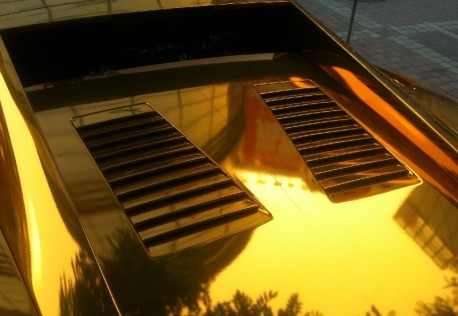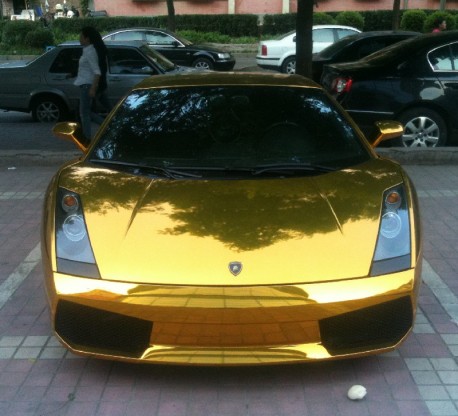 Fantastic machine, approved!