Many in the west and Asia fear the Chinese army, with its new boats, rockets and aeroplanes. We know better. The People's Liberation Army (PLA) is not even able to get its guns out of China to attack another country. Here we have a ZLT05 Tracked amphibious assault gun on a flatbed stucked under an overpass. Attack…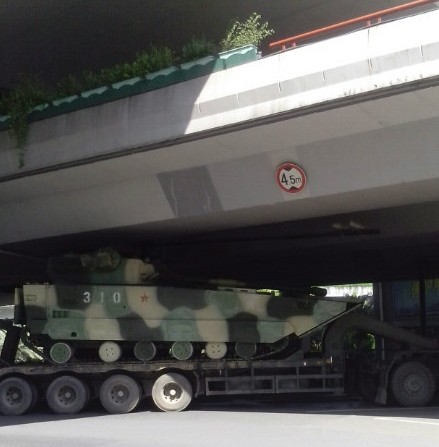 Flatbed + ZLT05 = > 4.5 meter. The ZLT05 is otherwise a capable killmachine, it comes with a 105mm gun, a Type 80 7.72 x 54mm machine gun, a 12.7 x 108mm heavy machine gun and eight 76mm smoke grenade launchers. All good, as long it is free and on the move. When stucked under an overpass, like this particular example on the pictures, the enemy will laugh very hard an then blow it up with a couple of RPG's. Road will then likely collapse too, that's a bonus.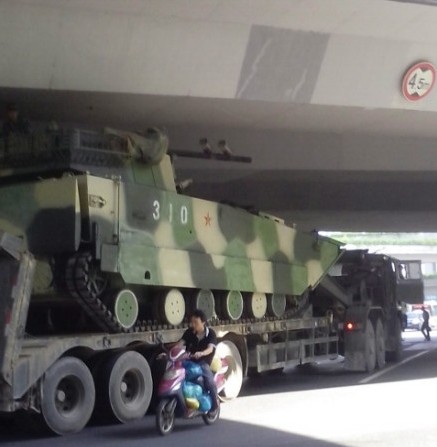 This is not the first time we see the Chinese army being a big fool, earlier on: crashing a Chevy, landing on the wrong beach, engine trouble, crashing a tricycle, not enough fuel to get back to base, almost losing a canon, losing a canon. So, don't worry about all that scary China news, the PLA still needs some time…
Via: Tuku.