Here we have a fine Volvo 460, seen by reader Ali Khahili on a car parts market in north Beijing. The Volvo 460 was born in the Netherlands, like me, and was made from 1987 to 1997. Big question is how it got into China. The 460 was never officially exported and I seriously doubt it is an ex-diplomatic car since parts would have been very hard to get.
Volvo did export the 900-series to China in those days but parts were absolutely not interchangeable with the 460, witch stood on a completely different platform. This particular car seems to have a temporary Beijing registration behind the window and is in a very good condition.
A mystery indeed!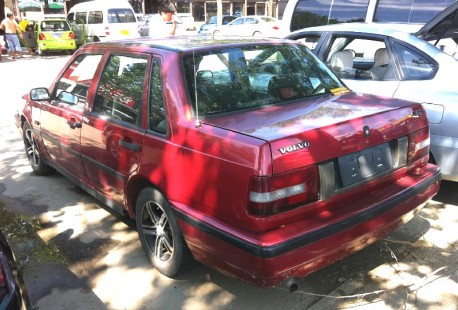 The Volvo plant in the Netherlands was originally owned by DAF, a truck maker that tried producing cars. When it didn't work out well DAF sold its car making business and plant to Volvo which over the years used it to make the 66, 340, 360, 440, 460, 480, S40 and V40. None of those cars was ever exported outside Europe.
The plant was later renamed 'NedCar' under a new joint venture between Volvo and Mitsubishi.The Japanse started to make the Carisma which stood on the same platform as the Volvo S40/V40. Later on again Mitsubishi became the sole owner of the plant, producing the Space Star MPV,  Colt/Smart ForFour (under a separate joint venture with Daimler-Benz) and the Outlander.
Things however went sour and Mitsubishi tried to sell the plant to the Chinese, who backed out, and recently made a complicated deal with BMW which will use it to make extra Mini's. The Smart ForFour has recently made its own way to China, underpinning the Beijing auto E-series.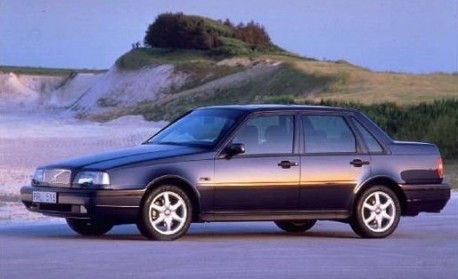 Period factory photo of the Volvo 460. It was available with only four-cylinder engines, ranging from 1.6 to 2.0, the hottest being a 1.7 liter turbo.