This is the Golden Sunset Classic Car electric car from China. It is made by the Taizhou Luqiao Zhenghui Electromobile Factory from the great city of Taizhou in Jiangsu Province.
Taizhou Luqiou Zhenghui mostly makes three-wheel electric vehicles, their series of four-wheel electric vehicles is called 'Golden Sunset', and this fine vehicle with its classic looks is therefore simply called the 'Golden Sunset Classic Car'.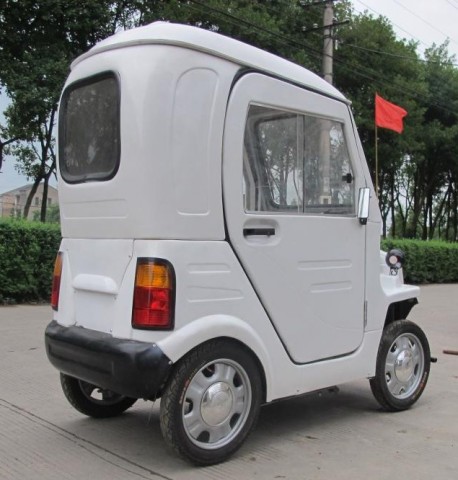 The Classic Car is an electric car. The electric motor poops out a decent 7hp, good for a 35km/h top speed. Range is 70km. Battery is a 48V24AH lead-acid. Tires are 16inch, made by the China Chaoyang Tire Company. Max load is 250k. Size: 1800/740/1500mm. The Classic Car electric car is standard equipped with an alarm. Price for all this pretty: 9800 yuan or 1570 USD. Not that much for a real classic!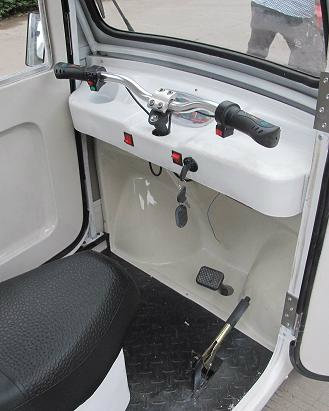 Inside it is easy to see why the factory has 'electromobile' in its name, even the four-wheeled vehicles are still based around the chassis of a motorcycle-scooter. Dashboard is set up in motorcycle style. Handbrake slightly out of reach and it loox rather flimsy.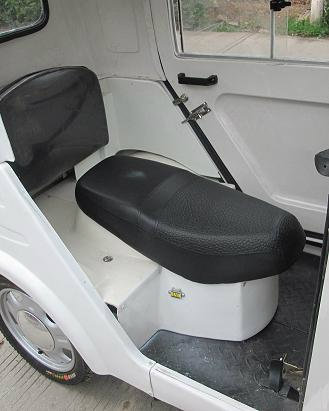 Enough space four two plus luggage and a few goats.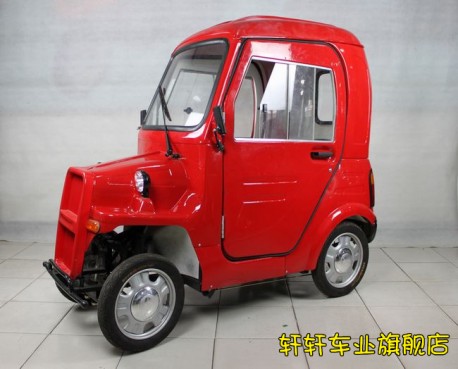 The Golden Sunset Classic Car electric car is available in white and red. Normally I like red more but in this case I think the classic lines fare better in white. This red example is photographed with the side windows open which will be kinda cold in winter because the Classic Car comes without a heating system, likely because the battery would otherwise be empty in seconds.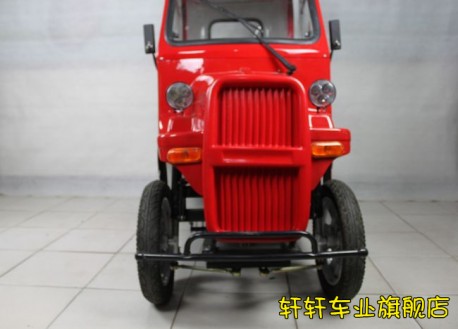 The mirrors and head lights are designed in classic style. The grille is painted in the same color as the rest of the body. It might look even more cool if the grille was painted gold or silver. But there ain't nothing a bucket of paint can't fix!