A bus going through the road in the great city of Nanjing in Jiangsu Province. The accident happened on a stretch close to a construction site where work was going on for the city's No. 3 subway line. Work has been suspended immediately. Fortunately the bus was empty at the moment of the crash, except for the driver who was taken to a local hospital with some small injuries.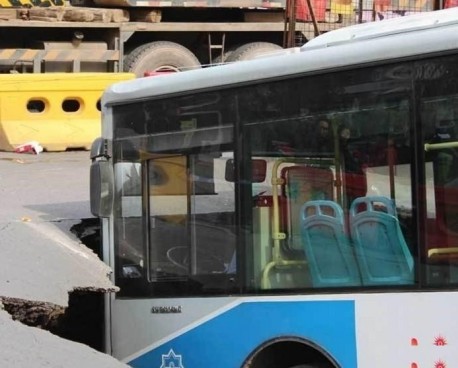 Sudden holes in roads are a common thing in China, they are caused by poor construction and should not be confused with the natural phenomenal of a 'sinkhole'. Sinkholes happen in China as well, but mostly in remote areas high up the mountains. Earlier on we had a BenBen hitting a hole in Hefei and a minivan going down sideways in Guilin.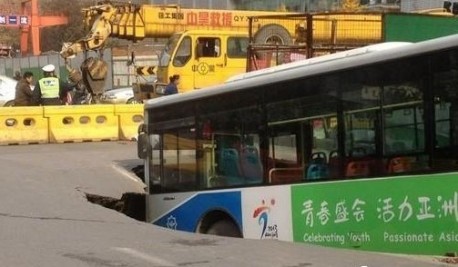 Crane in background unlikely to get bus out, it will go trough the road as well as soon as it comes near…
Amazingly the front window didn't break.
Via: MOP.