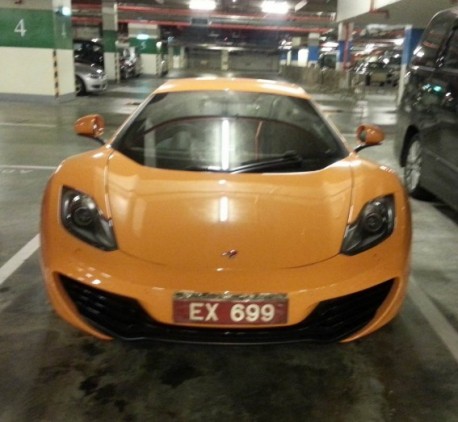 Incredible pictures from an inedible car. This is a very orange McLaren MP4-12C seen in an underground parking in the great city of Macau by reader [email protected], thank you for the pictures! The steering wheel sits on the right because in Macau traffic drives on the left, just like in Hong Kong and unlike in China or Portugal, Macau was Portuguese until 1999.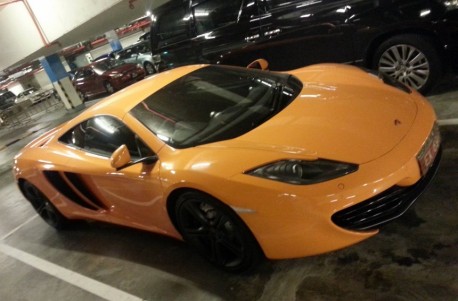 McLaren doesn't have any official presence in Macau but they have a shop in Hong Kong, this is likely where this orange monster came from. The bright paint worx beautiful with the black alloys. Note mirrors, that's automotive art! The McLaren MP4-12C is powered by a screaming 3.8 liter V8 with 592hp and 601nm, good for a 350km/h top speed and 0-100 is gone in 3.1 seconds.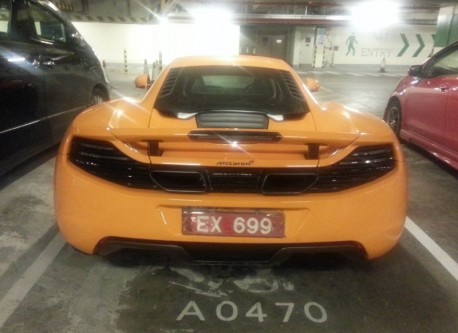 Interestingly McLaren also doesn't yet have any dealers in the biggest supercar market in the world; mainland China. It is unclear what they are waiting for. McLaren sent us a letter saying they are working on establishing a dealer network, but so far nothing seems to be happening. In the meantime the gray market earns the money.