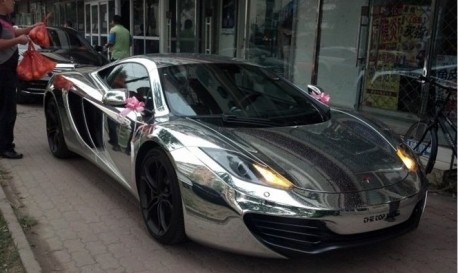 Early Saturday evening in Beijing, and we quickly go to the great city of Anshan in Liaoning Povince for a bit of Bling! This is a McLaren MP4-12 wrapped in chrome-silver, and it just loox incredible. Pink thingies on the mirrors indicate the car was used for a wedding. This is the first Blinged MP4 we see in China, and it is also the first MP4 we see so far up north, showing that McLaren is moving out the big cities into the provinces…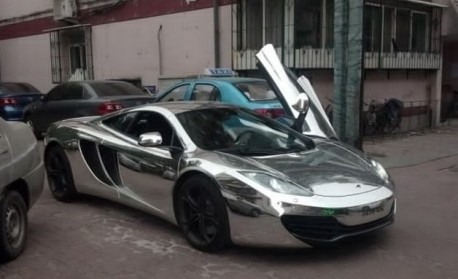 A pic taken earlier. Interesting, it is not McLaren the company that is conquering China. It is the gray market instead, all kinds of dealer-to-dealer deals. McLaren still doesn't have any dealers in China. They even send us a letter last year saying so, and saying all cars we do see in China are gray and don't really have a warranty.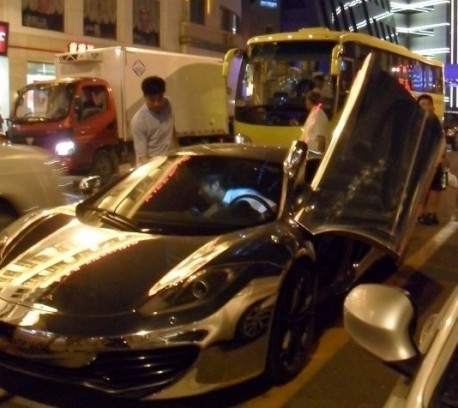 A pic taken later. Why McLaren is missing the biggest supercar market in the world is getting stranger by the day. We know of at least ten McLaren MP14-12 Cees in China, and the money  goes all  gray. Back to Anshan now for…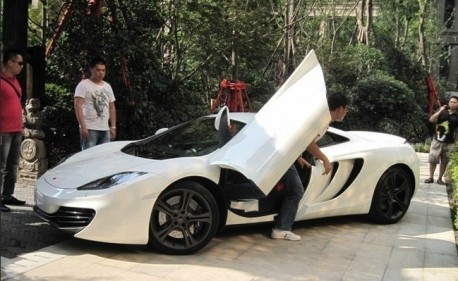 … another McLaren. Not as exciting as the Bling car, but still neat in white. The McLaren MP4-12C is powered by a screaming 3.8 liter V8 with 592hp and 601nm, good for a 350km/h top speed and 0-100 is gone in 3.1 seconds.