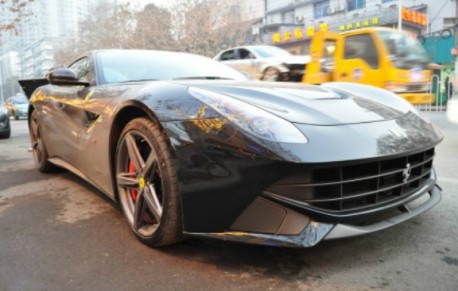 A very dusty Ferrari F12berlinetta seen in the great city of Wuhan in Hubei Province. Wuhan is a dusty town, especially in winter, but still we are glad to see the owner isn't afraid to make his supercar dirty!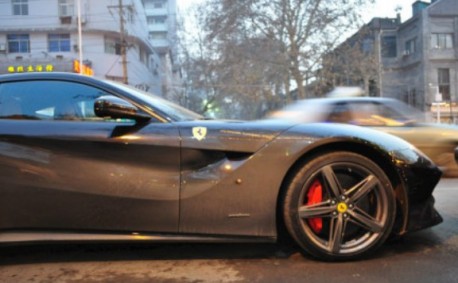 This is the second black Ferrari F12berlinetta we see in China, the first one lives in the great city of Chengdu. China also had the honor of the first Ferrari F12 crash and earlier on we met a whole truck full of the things! The Ferrari F12berlinetta was launched on the Chinese market in June and costs 5.308 million yuan or 835.000 USD. When the bank come for the money you just hit the pedal to the metal; a 6.3 liter V12 with 730hp and 690nm makes this Ferrari a 340km/h runaway car.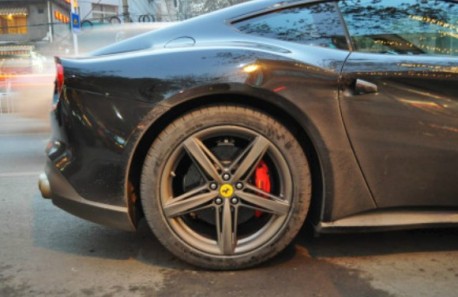 Brakes will get very dusty too.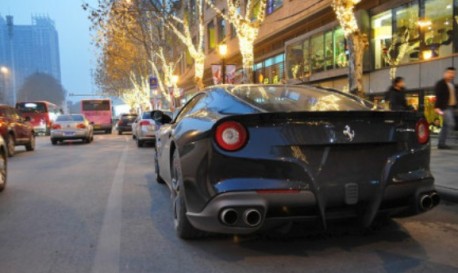 Faster than a license plate could ever go…