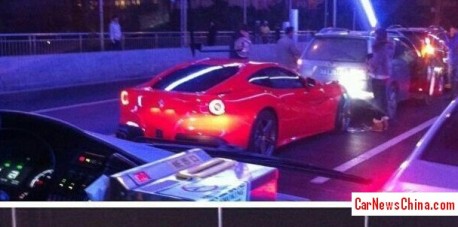 A Ferrari F12berlinetta crashed in China on Sunday night, making this the very first Ferrari F12 crash in the world. The accident happened on the Jiefang Bridge in the great city of Guangzhou in Guangdong Province. The F12 hit the back of an MPV, the MPV seems to have hit yet another car.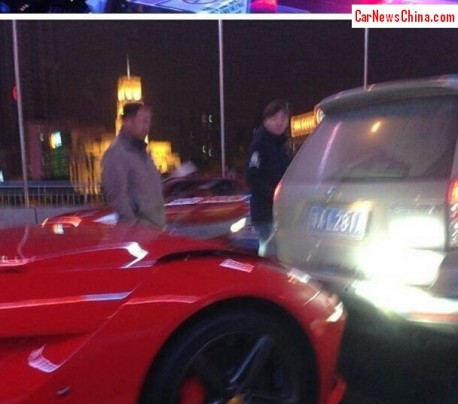 Damage to the Ferrari F12berlinetta seems limited but it likely needs a new bonnet anyway. This very F12 is brand new, it only arrived at the Guangzhou Ferrari dealer three days ago. And: no license plates = no insurance. Ouch! Via: Weibo.
More crashing & burning Ferrari racemachines in China: FF, 458 & California hit a highway, 458 Spider in a hedge, 458 gets horse-kicked, Ferrari 612 hits pickup truck,  Ferrari Enzo hits a barrier, 458 hits a barrier, Ferrari FF on fire, and a Ferrari California on fire.