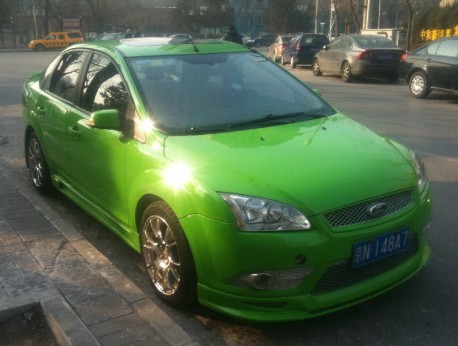 Here we have an extremely green Ford Focus sedan, seen in the good Fangzhuang residential area in Beijing. It was a kinda gray day and this vehicle literally lighted up the whole street! The green was painted on, no wrap here, which shows dedication to cause. The Ford Focus was further sexed up by a fat ass bodykit and gigantic 19 inch alloys in chrome.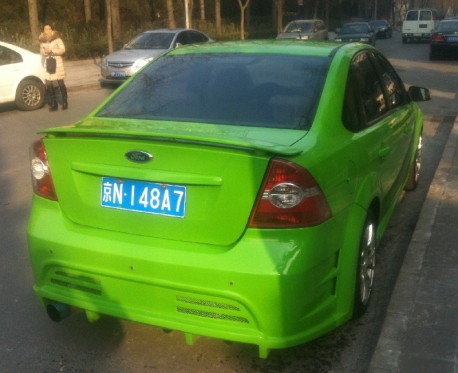 Body kit better visible from the back. Very low, very plastic, very Chinese and likely very cheap. No matter that all, when it loox this good… Diffuser likely not helped by exhaust pipe sticking out amidst airflow.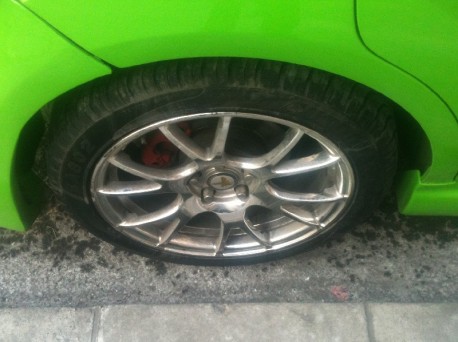 This is, a shiny alloy! The last generation Ford Focus is still in production in China today, called Ford Focus Classic, next to the new Ford Focus. A few other notable Ford Focii we met in China: lowrider, green & low,  matte black, pink, lime-green.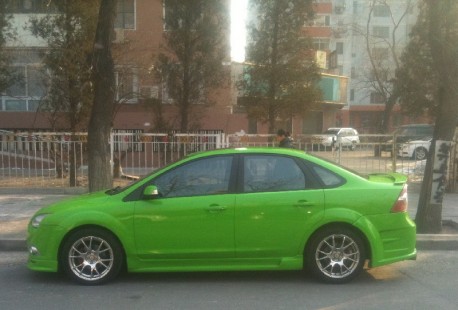 Mid winter in Beijing, only the pine trees are still green.