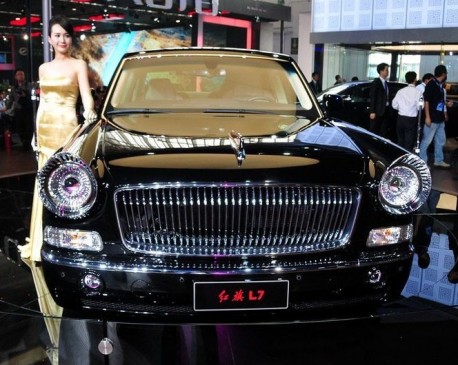 Chinese media are reporting today on a huge investment plan by First Auto Works, or FAW. Total investment in research and development over the next 5 years is 35.5 billion yuan or 5.7 billion USD. The ailing Hongqi (Red Flag) brand is the biggest benefactor with 10.5 billion yuan, showing that FAW is serious about resurrecting the once-famous brand.
Articles also say that Hongqi is planning to release nine (9) new vehicles over the coming five years. a long shot. At this moment Hongqi has exactly zero cars on the general market. The new Hongqi H7 seems destined for government only and the Bentley-beating Hongqi L7 is still far from production. Nevertheless, the investment is good news for the brand.
Where all the other money goes isn't exactly clear at the moment, media furthermore mention 3 billion yuan for research on electric cars and 5.5 billion on building passenger car research labs. That adds up to only 19 billion yuan.