Beijing Auto has released the first official pictures of the Beijing Auto Shenbao D-series, which will be launched on the Chinese car market on May 11. The Shenbao D-Series, formerly known as the Beijing Auto C70G, is a sleek looking sporty sedan based on the first generation Saab 9-5. Price will range from 165.800 yuan to 235.800 yuan.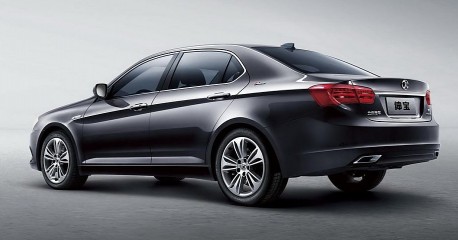 The Shenbao D-Series will be available with two engines, both reworked Saab units: a 2.0 turbo with 204hp and 290nm, and a 2.3 turbo with 250hp and 350nm. Transmission is a paddle-shifted 5-speed tiptronic. Beijing Auto is also working on their own 1.8 turbo with about 180hp, but that engine won't be available at launch. Size: 4861/1820/1462, wheelbase is 2755.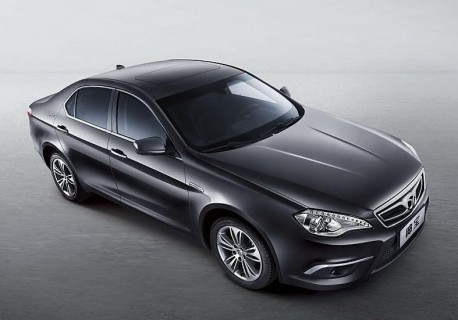 Beijing Auto bought the rights to the first generation Saab 9-3 and 9-5 in 2009 from General Motors, then the owner of Saab. The deal included the Saab-developed 2.0 turbo and 2.3 turbo engines.
The Beijing Auto Shenbao D-Series is the final production version of the BAW C71 that debuted on the 2010 Beijing Auto Show, it then returned as the Beijing Auto C70G on the 2012 Beijing Auto Show. The Shenbao name popped up in May last year, followed by spy shots of a Shenbao D280 , followed by the debut of the Shenbao D320 on the Guangzhou Auto Show in November last year, and more recently the debut of the rather interesting 'D-Series Aero' on the Shanghai Auto Show.
Shenbao (绅宝) is the old Chinese name for Swedish Saab, which for unknown reasons changed to a new Chinese name ( Sabo (萨博)) in the late 1990′s. Beijing Auto can't use 'Saab' so they came up with a new English name; 'Senova'.
Chinese press has been rather positive about the looks of the Shenbao D-series, while at the same time noting that the platform and engines are  by now 16 years old, the first-gen Saab 9-5 debuted all the way back in 1997. Chinese car buyers are well-aware of this, and the D-series isn't very cheap either. It is all great to see some Saab DNA back on the roads, but this Shenbao won't be a big-seller.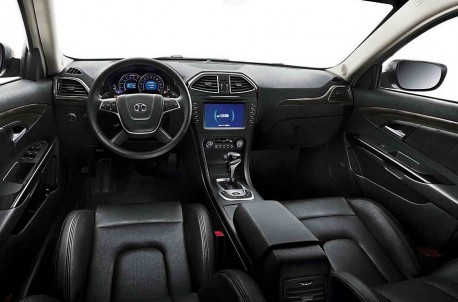 Dash all-new with a large screen in the center console, a sporty steering wheel, very sporty seats and a giant gear-lever knob.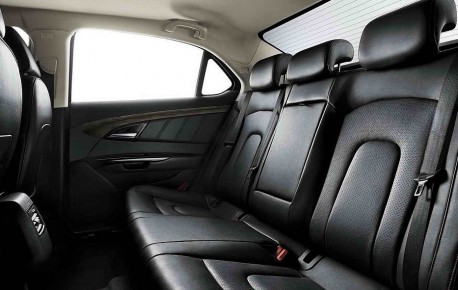 Seems very specious but seats are 'Chinese short'.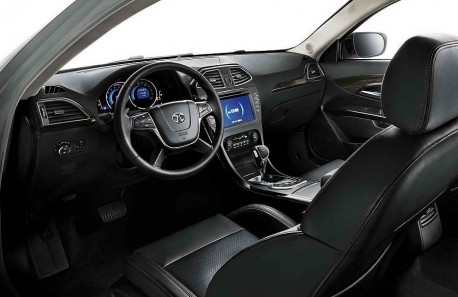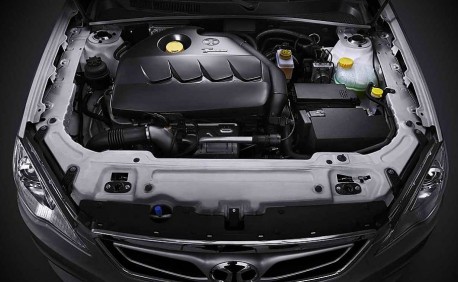 This is the good old Saab 2.3 turbo. Engine is covered here, now: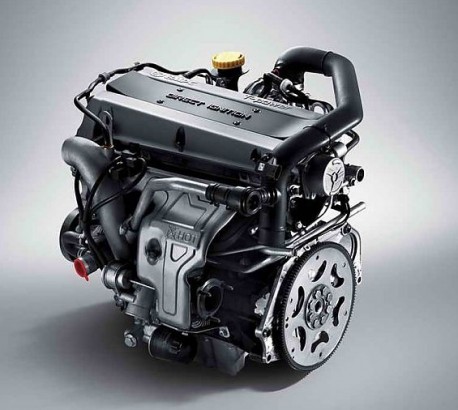 Uncovered, with the words 'direct injection' on toppa the block. Only mechanics will see that, and they probably already know.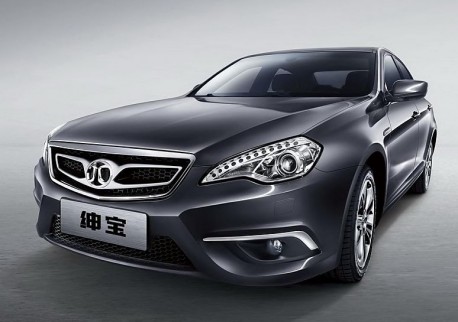 The only 2013 Saab lives in China.