A low riding Volkswagen Scirocco, seen on a local tuning festival in the great city of Shanghai. The Scirocco is wrapped in matte black with shiny green bits, the green Volkswagen logo is especially kinky. The fine car was further sexed up by a fastass body kit and giant tires with interesting alloys: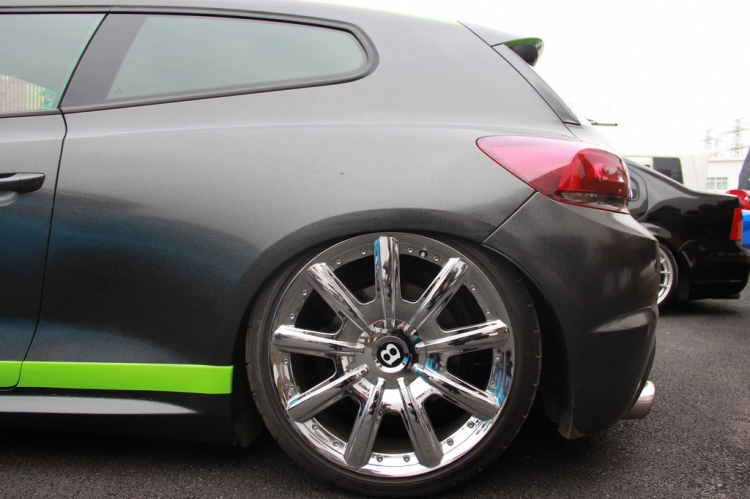 Fake Bentley wheels!, are always very good. Just as shiny as the real thing and they fit very well under the Scirocco.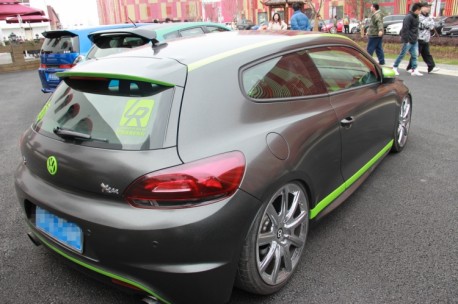 Some more green at the back. A very subtle line on the rear wing, and a slightly bigger line on the diffuser. Great work. The Volkswagen Scirocco is imported in China, thus expensive but very popular anyway. Price starts at 255.000 yuan or 41.000 USD.
Time now, for our Famous China-Volkswagen Scirocco Collection™:  white black, body kit, purple, low-pink rider, only bodykit, pink, an AMG and orange.