Angry Birds is the most popular smartphone game in China, and it shows. Earlier on we met Angry Birds car perfume, Angry Birds car stickers and an Angry Birds helicopter. Today we have the biggest Angry Birds thing we have seen so far; a full-size electric powered Angry Birds children's motorcycle.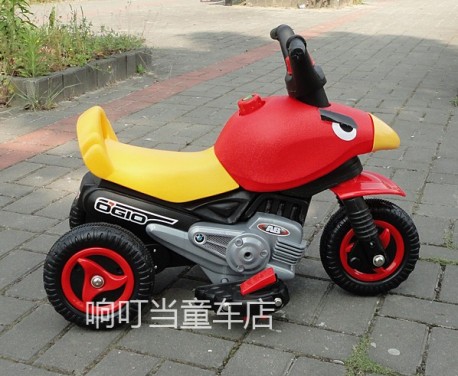 Great design with yellow tale and big fat angry hat. Wheels are in red too, combining nicely with gray engine block and black frame. Manufacturer is a Chinese toy maker called 'Kimi' from the great city of Pinghu in Zhejiang Province. Power comes from a 6V7A battery, charging time is 12 hours for a 1.5 hour Angry Birds ride. Weight is 7 kg and max load is 30 kg. Top speed is 2.5 kilometer per hour. Price for all this pretty: 138 yuan or almost 23 USD.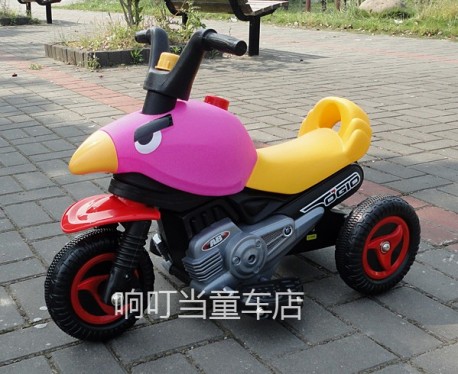 Red too boring? Try purple.
Rovio, the publisher of the Angry Birds games, is very well aware that literally thousands of Chinese companies are making all sorts of unlicensed Angry Birds products without paying a single yuan to Finland. Interestingly Rovio has stated earlier that it won't sue anybody in China, because all the illegal stuff make the game more popular. That might very well be true, but Rovio is also loosing out on a lotta money!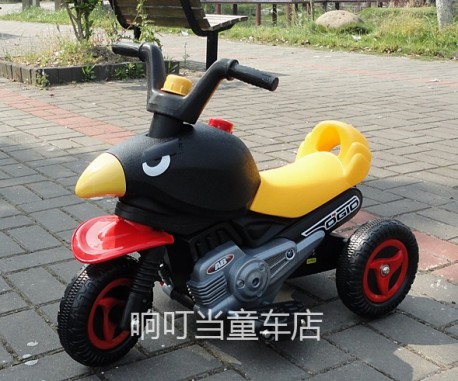 Purple too boring? Try black.