New spy shots showing the Beijing Auto B80 testing in China, looking very impressive in black. This is the civilian version which will be called B80V, the military version will be called B80VJ. The B80 is based on the same platform as the Beijing Auto Works Knight S12 which is basically a rebadged Beijing-Jeep Cherokee XJ. The B80 is expected to debut on the April 2013 Beijing Auto Show.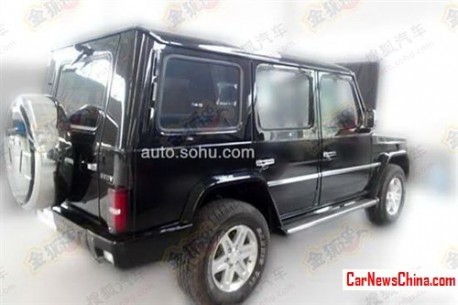 The Beijing Auto B80 is design-wise inspired by the Mercedes-Benz G-Class. Daimler recently bought a 12% stake in BAIC, the parent of Beijing Auto, but it seems doubtful the Germans like being copied in such a shameless way.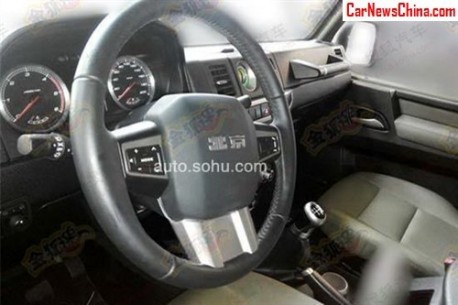 Even the dash is G. The B80 will be available with two gasoline engines: a 2.0 with 122hp and a 2.2 with 141hp, both mated to a five-speed manual. These engine are also used in the Knight S12.
Besides the B80 a lot more Jeep-style SUV's are coming. Beijing Auto is currently developing the Beijing Auto 500, the Beijing Auto B40, the Beijing Auto Zhanqi and the Beijing Auto B70. All will be powered by the very same 2.0 and 2.2 liter engines.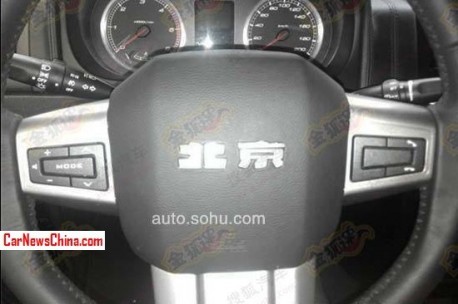 Logo on the steering wheel is 北京, Beijing.