A beautiful black Pontiac Firebird coupe, seen not that far from the CarNewsChina.com office towers in central Beijing. The good vehicle was parked in an extremely dangerous place on a street corner, causing a traffic jam right behind it, without any owner in sight. Well now, a Firebird just does that kinda thing, because it can.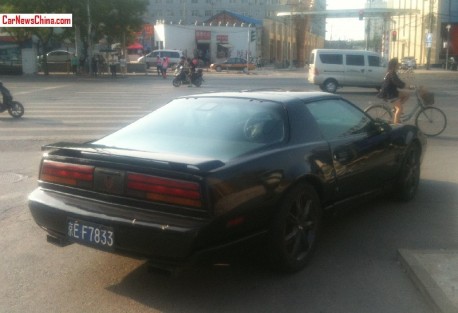 The third generation Pontiac Firebird was made from 1982 until 1992. This particular car is a faceliffted example which was produced only in 1991 and 1992. The nose of the vehicle is modified with fixed headlights replacing the standard pop-up lights.
The third generations Firebird was never exported to China and this blacky is the very first example I see in country. The fourth generation is more common, earlier on we met a Ferrari, a wedding car, a red convertible, and a yellow coupe.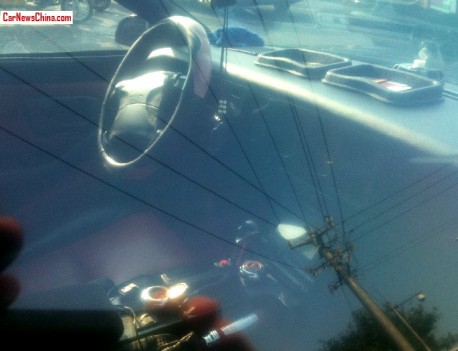 The car was in a reasonable overall state but was clearly in need of a good cleanup. The interior looked rather worn and torn, except for the leather seat-covers which were new. The owner must be a careful driver, making sure that nothing really brakes, because parts for this Pontiac will be very hard to get in China.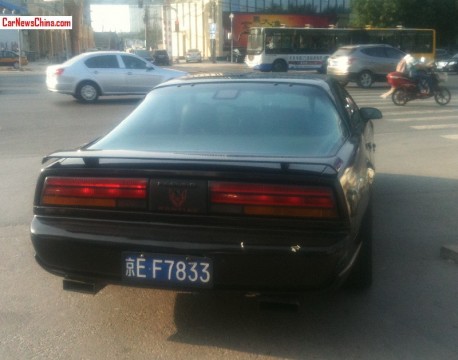 Square-shaped exhaust pipes are an after-market modification too. Wing and Firebird logo are period. Giant rear lights very 1990's. The third generation Firebird was available with six engines, the smallest was a 2.5 liter four cylinder and the biggest a 5.7 liter V8. Sadly, I was unable to get under the bonnet of this Bird to check out her sing-sing song machine.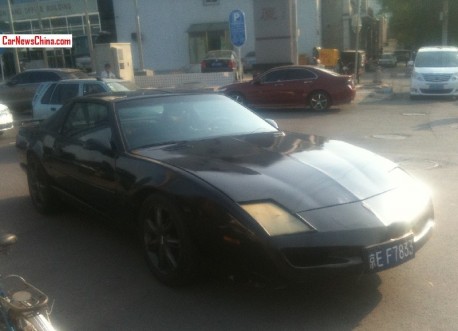 A great Firebird, may she ride this dirty town many a miles more.