An almost scary Cadillac SRX, seen in the great city of Xiamen in Fujian Province by reader Pinut187, thank you for the pictures! The Caddy SUV was wrapped in a very stealthy matte black wrap that is neatly applied over the bumpers, door handles and mirrors, contrasting nicely with the shiny chrome in the grille, bumper and fog lights.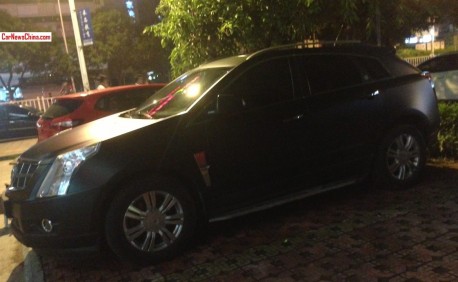 Pinut187 saw the vehicle late at night and the picture clearly shows how stealthy such a wrap actually is; the Caddy is barely visible! The Cadillac SRX is a popular SUV in China, which is somewhat surprising since it is imported and thus expensive. Price starts at 429.800 yuan and ends at 628.000 yuan. Engines: 3.0V6 and 3.6V6. Earlier on we met a few other notable SRXii: asshole,  blue lights, the Dongfeng, and crystal.
"I will stealth you."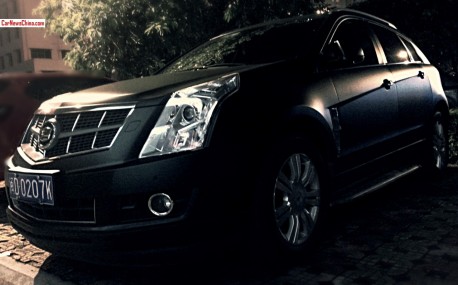 Even more nasty with different aperture.